Saudi Arabia has long been one of the most powerful and wealthy nations on the planet. Due to its unique location and its corresponding access to massive oil reserves, Saudi Arabia's inherently massive wealth makes complete sense. With that being said, the government of Saudi Arabia is already looking beyond the primary export of their country to focus on renewable energy from green sources. Saudi Arabia's decision to pivot wholesale toward clean energy took much of the world by storm, but what exactly are they planning on doing? Middle East expert energy attorney Amir Handjani has written extensively on the region. While Handjani has covered the region in-depth, we will be taking a more superficial view of Saudi Arabia's exploration of the green sector.
The Kingdom of Saudi Arabia is the largest sovereign state in all of Western Asia. Due to its unique size, access, and geopolitical power, Saudi Arabia has plenty of sway when it comes to global relations. So, Saudi Arabia's decision to dip into renewable energy was obviously something that the rest of the world took notice. Saudi Arabia looks to be leading the charge in the Middle East as well as North Africa as they seek to protect their economy by diversifying away from oil. With that being said, Saudi Arabia's decision to invest up to $71bn in renewable energy concepts has been downright fascinating.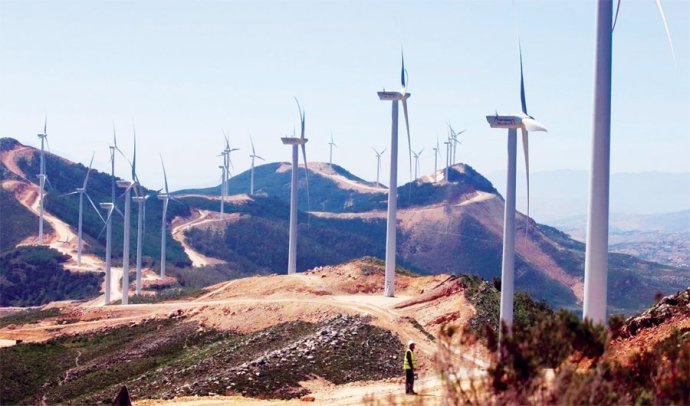 According to the Solar Outlook Report of 2020, the Kingdom of Saudi Arabia is poised to become a leader in the expedition toward green energy. The report stated that Saudi Arabia is already entering its third year on the project. According to the aforementioned report, Saudi Arabia is already on track to complete its implementation of 60 gigawatts of renewable energy by the decade 2030. Martine Mamlouk, the Secretary-General of MESIA, stated that it was "great to see" how Saudi Arabia was diversifying its technology, economy, and commitment to the environment. According to the Solar Report, more than USD 5 billion has been put into Saudi Arabia's solar energy revolution thus far.
There are many future solar projects already in their working stages for Saudi Arabia. The Kingdom, as it is known, has planned to construct solar projects in Rafha, Qurayyat, Rabigh, Jeddah, Madinah, and many more locations. This expanded solar empire falls in line with Saudi Arabia's recent trending solar energy demands. Energy demands in Saudi Arabia have risen by more than 60% over the past decade, thus putting into focus the importance of alternative energy sources.
MESIA has provided vital information regarding Saudi Arabia's turn toward solar energy. Mamlouk of MESIA stated that Saudi Arabia was planning to spend nearly $210 billion total on its power sector in the years between 2019 and 2023, thus representing more than 34% of its total budget. Right now, the Saudi Arabian government is particularly interested in completing the installation of a 5-gigawatt facility in Dubai by 20130. The facility will be located at the Mohammed Bin Rashid Al-Maktoum Solar Park with additional units to roll out in the future.