Do you want to look professional, approachable and educated? Then you most likely think that you have to walk around in a suit and tie.
Thankfully, you don't have to walk around in formal wear to achieve this appearance.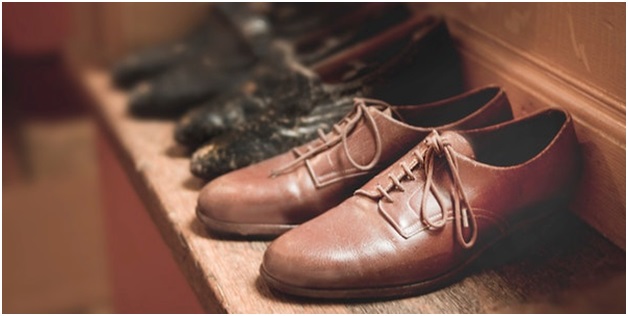 There are several quick and easy things that everyone can do to refresh their wardrobe. By taking care of these tasks regularly, you'll be able to look (and feel) your best at work, home and on the go.
1 – Leather Shoes
A high-quality pair of leather shoes can do a lot for an outfit. Leather shoes can make a casual outfit look sharp. On a similar note, leather shoes can add a luxurious touch to a formal outfit, like a suit or tuxedo.
Regardless of how impressive the shoes maylook, you need to make sure that they fit correctly. Wearing ill-fitting leather shoes can cause heel pain and lead to painful blisters on the sides of your feet. Blisters can turn a night on the town into a nightmare.
If you don't know how to prevent blisters, you should headover to your local foot clinic and get your feet measured.
Many foot clinics offer services like shoe stretching along with several other foot pain treatment options like orthopedic insoles and blister evaluations (which are essential for people who have diabetes).
2 – Stretch or Shrink Your Pants
Have you recently gone through a growth spurt? Have you lost or gained a significant amount of weight?
If you answered yes to either of the questions above, you need to assess the fit of your pants; particularly, your jeans. If your jeans look too big or too small, it can have a severe impact on your overall appearance.
Thankfully, you don't have to throw away your favorite pairs of jeans; there are several methods for both stretching and shrinking your denim.
If your jeans are too baggy, you can:
Wash them in warm water
Put them in your dryer on the hottest setting
Subtly sew elastic into your waistband
On the other hand, if your jeans are too tight, you can:
Spray with warm water and physically stretch the denim
Take a hot bath while wearing your jeans
Take out the waistband
3 – Fix Your Button-Up Shirts
Chances are, you have at least one button-up shirt that's missing a button. Even though the garment is still wearable, it probably doesn't look or feel as fresh as it did when youinitially purchased it.
Instead of letting it sit in your closet, you should try sewing on new buttons. Although this may seem daunting, it's a straightforward task.
First, check the garment to see if there's a replacement button (there's generally one or two attached to the inside of most button-up shirts). If there aren't any buttons inside the garment, look around your home to see if there's one of a similar color and size.
Next, you sew on the button using the four-hole button method. Simply push the threaded needle through one of the holes diagonally. Then pull the needle through the opposite hole (make sure that the entire piece of thread is through the hole). Repeat this process until the button is sewn onto the garment firmly.
Looking good is easier than you might think; just follow the tips mentioned above.