A car accident is a traumatic event that can leave physical and mental scars for the lifetimes of the survivors. A simple slip of the steering wheel can do irreparable damage. When you sustain an orofacial or traumatic brain injury, then there's a good chance that your life will never be the same again.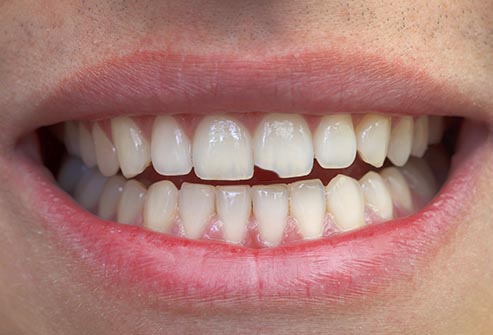 People recognize their friends and family by their faces and unique personality. A high-speed auto accident could alter both of those forever. If you've suffered an orofacial injury due to a traumatic event such as a car accident, then you have a long and hard road to recovery. Unfortunately, there are some aspects of your old self that you may never recover, but you can still learn to cope with your new normal. Keep reading to learn more.
The First Thing You Should Do Is Call a Lawyer
If you've been injured in a serious accident, then once you've called for help and notified your family, you should call a lawyer. The insurance companies have to look out for their own interests—which means they want to save as much money as possible. If you deal directly with them, they will likely only offer you enough money to cover your medical bills, time from work, and car repair or replacement.
All of that may sound good at the moment, but if you've suffered a traumatic brain injury or orofacial injury, then you need to think long term. You could need therapy for months and have to take pain medicine for the rest of your life. The accident could even leave you with post-traumatic stress disorder—PTSD—and forever affect your happiness and sense of well-being. Those are some of the other ways a car accident can change your life, but insurance companies don't consider those factors.
You need a personal injury attorney to represent you when you've been injured in a motor vehicle accident. Insurance companies–even your own–want to pay as little as possible for car accident settlements. A personal injury attorney will fight to make sure you receive full compensation for your pain and suffering, trauma to you and your family, loss of wages, and long-term medical care.
Get the Proper Medical Treatment
Even if you only feel a slight headache after your auto accident, you should seek medical attention. Your problem may be minor initially, but it can worsen over hours and days. If it does, then you will want your doctor to have it on file that you suffered a headache as a result of your car accident.
You have a lot going on in between the crown of your head and the base of your neck. If you injure anything in that region in a car accident, then you should see a specialist.
Your head, face, mouth, and neck are so interconnected that you may need an interdisciplinary specialist to get an orofacial pain diagnosis. You may have a facial injury such as a mandibular fracture coupled with a symptom like dizziness. That dizziness could be a sign of a head injury like a concussion or traumatic brain injury such as swelling.
Those injuries could put you in a coma or lead to brain damage if you don't catch them early on. Conversely, if you get a diagnosis early on, then you can get the proper rest and treatment to prevent further injury.
Get the Proper Mental Health Treatment
You can't underestimate the value of your mental health. Like you have to heal physically, you need to care for your mind as well. Suffering a serious injury in a catastrophic auto accident can cause PTSD. You may even go through a complete personality change.
Before marking your recovery as complete, you should talk to a therapist. Sharing your traumatic event with a professional and coming up with a strategy to overcome your stress will do wonders for your mental health.