Do a simple Google search of the most popular beauty blogs and you're likely to find websites of today's most popular bloggers who post tutorials on everything from hairstyles to the latest trends in makeup.  You may also notice that some beauty bloggers have thousands of social media followers and YouTube subscribers.  Not only did they attract loyal followers, some of the most famous beauty influencers also make money on their posts.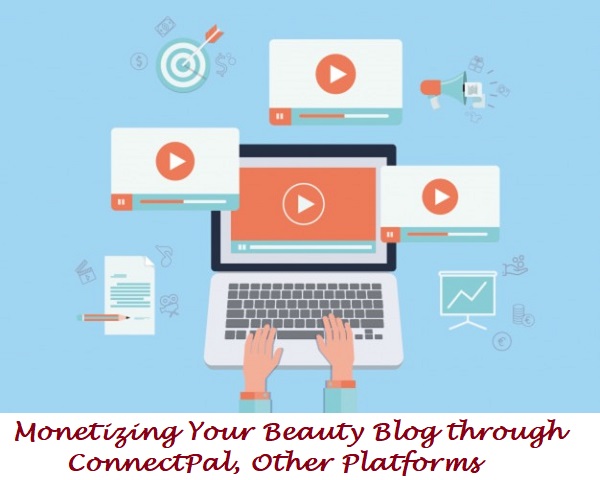 To find out exactly how they started their rise as internet stars, and how you can follow in their footsteps, read our step-by-step guide on how to start and monetize your own beauty blog.
Social Platform
To get started, you have to choose a blogging stage, a domain name and web host.
The blogging stage is one type of program what you may use for design your blog. Traditional routes typically include setting up a WordPress page, however, if you want to start making money on your beauty blog, you may consider creating a ConnectPal profile.
ConnectPal allows you to add audio, video, photos and documents to your profile and update your content whenever you want.  You can also set a monthly price for people to access your profile content.
Domain
 "Domain" refers to is an individual web address which locates directly to web site. Take for an example: A beauty blogger might choose the domain name beautycentric.com, or a name that is pertinent to the content in which they are advertising. For your domain name, you need to pay per year for renewal. Make sure to have a couple of names ready in case the website is already taken and keep it simple, short and easy to spell.
Content
Now that you've successfully started your blog, it's time to choose a focus. Once you've got your niche, as a beauty expert, the content should come easily.  For example, you can choose to focus on a range of beauty topics such as: product reviews, make-up tutorials, nails, or budget blogging.  It's important to research other beauty bloggers to determine how your blog will stand-out and attract the most followers.  Afterall, the more followers, the more money there is to be made.
Professionalism
While using a smartphone to shoot video tutorials is a good starting point, visual content is crucial to the success of a blog. Even amateur photographers may want to consider purchasing a high-quality camera to capture the most clear, crisp and beautiful photos.
Consistency
Becoming a professional beauty blogger takes focus and consistency.  Trying to build your beauty empire without posting content on a consistent basis is pretty hard. Boost your fanbase by sharing your ideas through daily posts. If you want to share makeup tutorials, "get ready with me" videos, or shots of you applying makeup on someone is a good start.
If you want to share your passion for beauty with the world, there's no time like the present to begin. Create your ConnectPal profile and start building, (and making money off of) your personal brand.