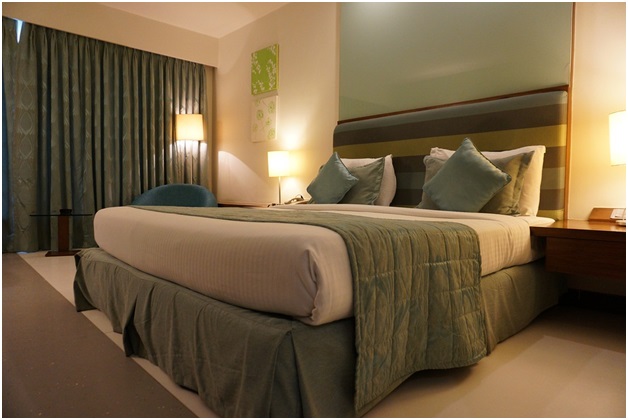 Image Source: Pixabay.com
Are you looking for a way to upgrade your home? Are you bored with your interior design? I have the answer to your problem: curtains. Yes, I know. It seems too basic of an item to update your home. But, trust me, it will. Not sure where to begin looking for quality curtains? Consider Made to Measure Curtains UK. This As Seen On TV product will make all your curtain dreams come true. With over 10,000 choices of fabric, the consumer can select their curtain of choice from the UK's top brands. This company focuses on customizing everyone's wants and needs. This means you no longer must deal with the embarrassing situation of too short or too long of curtains. You'll get what you need, and in the style you prefer. If you need help with how to hang curtains, they'll help with that too.
The customization is not even the best part! Your custom-made curtains are made free of charge. You just pay for the materials, which are paid per meter. Shipping is 12.95 pounds and is free if you spend 750+ pounds. If you want your made-to-order curtains quicker than the typical turnaround time, you can upgrade to FastTrack Services. FastTrack is a "priority service" not a shipping service. By adding it to your cart, you've opted to have your order custom-made in just ten days. This add-on service will cost you 30, 60, or 90 pounds depending on the cost of your overall order. If a material you choose is sold out, making it where the turnaround time is more than ten days, no worries. You'll be refunded for the FastTrack Service.
It seems too good to be true. Here are some raving customer reviews:
"Easy to order. Very well made, very pleased." – J. Morris
"Great service, easy ordering, and superb quality. Thank you and will certainly use again in the future!" – L. Fuggle
"Delivered before the estimated date and are just perfect! Thank you for your helpful advice concerning the best linings. The curtains are so well made and I am delighted with them." – J. Dalby
"This was my fourth order from curtains made for free and can't recommend them highly enough. Great quality and good time turn around." – A. Maclean
Ready to make your dream come true with these fantabulous curtains? Let's take a more in-depth look at what Made to Measure Curtains UK has to offer.
Children's Curtains
Themed towards children, Made to Measure Curtains UK's children's curtains range from 17 pounds to 54 pounds. Patterns are super cute for the little boy or girl in your life. Some themes in this category are:
"Nautical
Boutique Kids
Fresh and Fun
Glamour
Traditional"
Floral Curtains
This category offers exquisite floral patterns. Designers contributing to this pattern category are Ashley Wilde, Studio G, Clarke & Clarke, and iLiv. Perfect for any kitchen, lanai, or bathroom, these curtains offer the flexibility for a homeowner to feel like an interior designer and style their dream home. The floral curtains cost a maximum of 86 pounds.
Dotted Curtains
If you're into polka dots, you'll enjoy this section. From small detailed dots to large bold ones, there are over 100 different options. This style would look great in living rooms, craft rooms, bedrooms, and nurseries. Fryetts, Studio G, Prestigious Textile, and Belfield Design Studio all had a hand in designing their own unique dotted curtain material. Prices start at 17 pounds and max out at approximately 49 pounds, making the dotted curtains more affordable than their counterparts.
Patterned Curtains
Although titled rather vaguely, these patterned curtains include fun prints and even some florals mentioned prior. There is a pattern for every room in your house in this category. Every pattern you can imagine is here. In fact, there are over 6,400 options to choose from. Want something unique? Llama print. Simple? Linford Grey. Children themed? Ladybird. Fancy? They've got that too. It will be challenging to narrow down all the stylish prints you'll want to purchase. You can expect to find prices ranging from 17 to 120 pounds. Designers included here are iLiv, Fryetts, FibreNaturelle, Bill Beaumont, and Scion, to name a few.
Semi Plain Curtains
I know it sounds boring, but the selections here are beautiful. If you're looking for a classy, yet fashionable curtain material, you're looking for a "semi plan" pattern. With over 1,200 options, you'll find most in earth tone colors. This makes it very easy to implement into any home. The most expensive pattern is 108 pounds, while the cheapest is 16.50. The designers involved in this category are Bill Beaumont, Kai, Studio G, Harlequin, and Villa Nova. Curtains in this section would fit well in living rooms, bedrooms, guest rooms, and offices.
Checked Curtains
Gingham rules in this category. But the material has a flannel-like look to it. These curtains would be the perfect addition to a log cabin and the "outdoorsy" lifestyle home. Most options are earth tone oriented and bring a sense of home. Porter & Stone, Fryetts, FibreNaturelle, and Ashley Wilde are all designers that offer checkered curtain material. Like the dotted curtains, these curtains provide affordability. Prices range from 17.50 to 56 pounds.
Plain Curtains
These curtains are exactly how they sound: plain. While this category offers some prints offered in "semi-plain," most of these options are solid colors. There are over 300 curtain material options to choose from. Colors range from your basic earth tones to fuchsia and bluebird. The starting price point is 16 pounds per meter, while the maximum amount is approximately 67 pounds per meter.
Made to Measure Curtains UK has all the curtain material you'd ever need to transform your home into your dream home. It's important to remember that all prices are per meter, and there are shipping costs. But sometimes they offer sale items, so you'll have to keep an eye out for those sales. What are you waiting for? Get started making your dream come true with these fabulous curtains.