There are those that say it just can't be done. There are those who say it's too risky, too foolhardy, not worth it. No, not the Black Diamond run – packing light on a ski trip.
With all the bulky clothing, awkward gear and cumbersome equipment involved with skiing, people are forgiven for thinking that it's not possible to pack your ski trip luggage into a single, carry-on ski backpacks. But not only is it possible, it's actually not that difficult.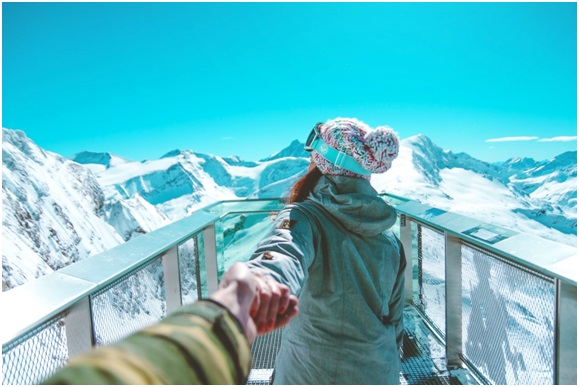 With a few packing concessions, the right clothing and a couple technique hacks, you can pack light on your next ski trip. No more lugging a heavy set of bags to your chalet, or paying extra for checked bags at the airport. Just you, a small bag, and the crisp mountain air!
Wear Your Outer Layer in Transit
This is such a simple solution that it eludes a lot of people: just wear your outer layer while you're traveling. Free from the burden of having to carry your coat, your bag is going to be a lot small and a lot lighter.
And it's not like you have to wear the coat the entire time you're traveling, either. The moment you get on the plane, or the bus (or whatever you're taking) you can take the coat off and either place it behind you on the seat or in a compartment above.
Pack a Merino Wool Base Layer
Merino wool is great for a couple reasons.
One, the fabric wicks away sweat and resists odor-causing bacteria, meaning that it stays fresh for quite a while longer than other fabrics (like, a week in some cases).
Two, it does the dual role of being both insulating and breathable.
What that means for packing is that you need less of it. Where you might have packed five pairs of cotton underwear, just read this – one or two pairs of merino wool underwear is all you need. They stay fresh, and they are comfortable both on the cold ski hill and in front of the roaring fireplace.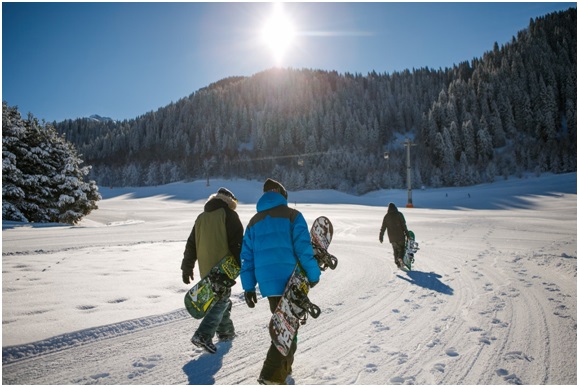 Rent Your Equipment at the Hill
Unless you're a top-tier professional, you don't really need your own, personal gear. You can rent all of it, from the goggles, to the boots, to the skis and snowboards themselves. Equipment takes up a lot of room in a bag, and for the amount you travel to the ski hill (what, once, twice, maybe three times a season?) it's not worth it to own your own gear.
Know Your Packing Hacks
There are two main packing hacks you need to know: roll your clothes and use packing cubes. The former cuts down on surface area, allowing you to fit more into a small space, and the latter keeps everything air-free and compartmentalized. With the roll/cube method, you'll be able to fit a lot more into that small backpack of yours.
Next time you hit the slopes, don't burden yourself with heavy, bulky bags. Skiing should be about feeling free.