Is a Las Vegas Strip Condo easier on the pocketbook than staying in a hotel or resort on your vacation? Here are some interesting facts that just might get you shaking your head yes.
In recent years, Las Vegas has not only remained one of the hottest vacation destinations in the United States, it has also become a popular place to live and raise families. With some sources reporting an influx of 6000 new residents moving into Las Vegas per month, it wasn't long before the increase in housing demand had to be addressed.
With 80% of Nevada being owned by the US government and the price of land in Las Vegas selling at more than $600,000 per acre, the decision had to be made between traditional development practices and looking to a new trend. The investors, analyzing their ROI (Return on Investment), decided to go with building hundreds of homes, in the form of high-rise condos, as opposed to traditionally building just 6 homes per acre.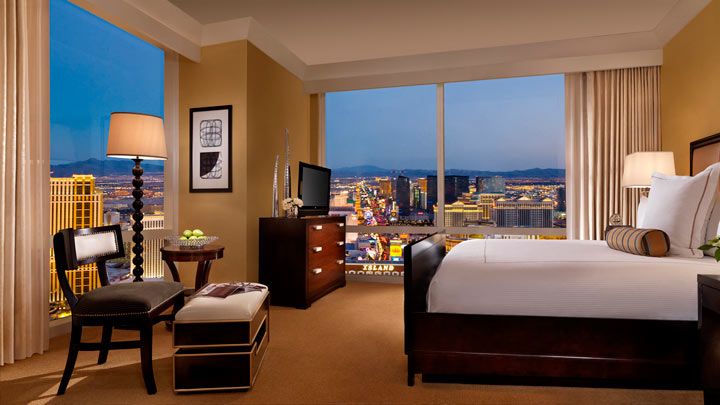 The result it that billions of dollars have now been poured into Las Vegas construction projects and this has the ever popular high-rise condos growing like wild fire on and around the strip.
What does this all mean to the traveler or vacationer?
While obviously some of these condos are used as a primary residence by the newcomers to Las Vegas, many of them are actually used as second homes or vacation homes. Better still, others were purchased or built specifically to be rented out to travelers and vacationers.
These vacation or second home condos and the rental condos have given the traveler to Las Vegas relief from the increasingly difficult task of getting the accommodations they desire at the prices they need. And with several of them being on the strip, they can get what they want in one of the most desirable areas of Sin City.
Now, before we address the question of what it costs to rent a Las Vegas Strip condo, let's do a quick run down of the amenities you might expect to find.
Renting one of these condos instead of staying in a hotel resort does not mean you have to skimp on the finer things. Most Las Vegas Strip condos are furnished with amenities like conference centers, high-tech workout facilities, spas, resort-style pools, maid services, valet services, gourmet dining and more.
Of course it isn't fair to directly compare Vegas accommodation with other places around the United States or the world. The extra amenities are quite common in Vegas, but for some areas in other countries, like North York's pre-construction condominium, less amenities are available but they are great as long-term homes.
For Vegas, those kind of accommodations are exactly what most travelers and vacationers would love to have, it also leads them to believe that the price must be out of their reach. They associate those type "extras" and the word condominium to equate to not being affordable. The fact is, however, there are Las Vegas Strip condos that will fit almost any budget.
For example, you can find studio type condos that sleep 3 people, right next door to the beautiful Bellagio, for just $150 a night or $1000 for the week. If your looking for something bigger or more luxurious, you can find a penthouse suite that sleeps 6 a block and a half from the Bellagio for $1000 per night or $4000 per week.
So what are you waiting for? With Las Vegas Strip Condos priced to fit any budget and fantastic amenities to suit any traveler or vacationer, visit vactionrentals.com to start planning your next Las Vegas trip.