Australian's love affair with remodelling is still very strong and many Aussies have plans for their property makeover, most of which include kitchen upgrades. Sometimes all it takes to make a strong impact is small changes so instead of rushing into extensive kitchen remodelling projects, consider the following tips on how to make important upgrades that will make a huge difference.
Maximize the space
No matter the size and shape of your kitchen, it's all about maximizing the space and opting for a practical and functional layout that helps you cook more easily and efficiently. When you start your renovation, make sure you use every square inch – build in storage racks, taller cabinets as well as corner cabinets. Leave some of the cabinets exposed as it gives a more open and airy feel. Furthermore, take time to plan the placement of your sink, fridge and other appliances as it has a significant influence on the flow through the kitchen. Make it convenient and easy to reach everything you need and it will maximize your cooking efficiency.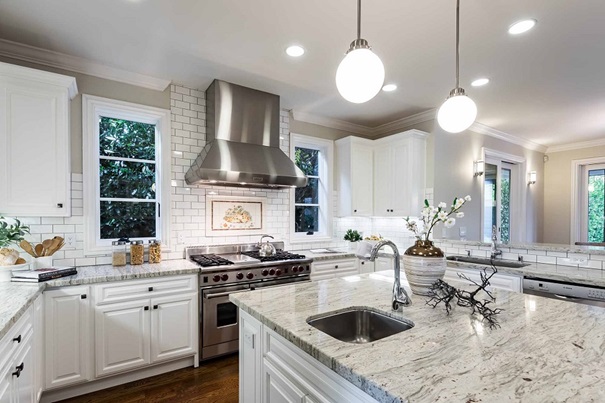 Renovate the cabinets
If you plan on replacing your old cabinets, Houseace who offer Kitchen Renovations Sydney, advise thinking carefully what your style, storage needs and budget are as new, good-quality cabinets don't come cheap. Look for quality making, strong, durable and easy to refinish along the way. Plywood is a more expensive option whereas particleboard is cheaper, but both will hold up well over time without warping except for particleboard face material that can swell due to steam and moisture. On the other hand, if your cabinets are still in great shape, consider repainting them. It will require minimal time, effort and cost but has the potential to makeover your entire kitchen. Or sand down the existing paint and refinish the cabinets. It will be more traditional but full of warmth and style that can be both classic and rustic chic.
Upgrade the kitchen lighting
Good lighting is crucial for a practical and functional kitchen and it's best if you use a variety of ambient and task lighting. Ambient lighting gives you the general illumination so you can see properly and move around safely whereas task lighting casts light on specific surfaces such as countertops, sink or island when and where you need it. Figuring out the best lighting layout and is not an easy task and doing electrical work yourself is not allowed in Australia, so it's recommended you rely on an expert electrician from Western suburbs to do the job professionally and get you the best results.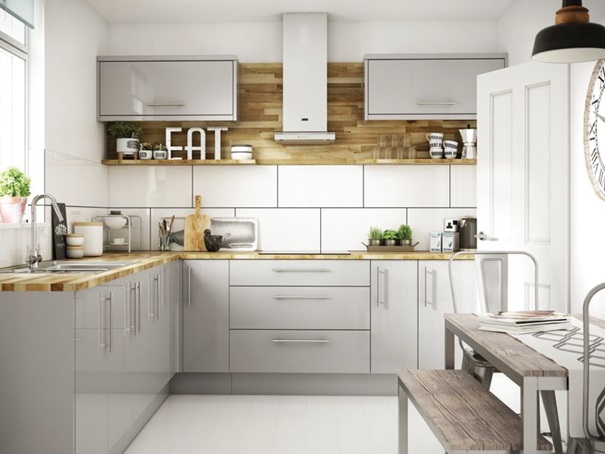 Replace old flooring
Kitchens are high foot traffic areas and take a lot of abuse, especially the floor, so if yours looks a bit faded and worn out, it's essential you replace it. Such work can be quite expensive due to the amount of necessary labour and materials but you might consider exploring vinyl options. Modern vinyl tiles are very affordable, easy to install, very low-maintenance and come in a variety of patterns, colours and textures that mimic high-end surfaces. Just make sure you pick a durable, non-porous material that is stain and slip-resistant.
Go into details
Once you've got the bigger issues covered, it's the little details that have a big impact and power to tie all the design elements together. А great way to add more style to your kitchen is by putting up a backsplash and coordinating the tiles with other materials in the room.
Countertops are a big statement piece in the kitchen and when you choose them, think about durability and maintenance in addition to their style and price. You'll want them to complement the kitchen colours, finishes and style, but you'll also want them to serve their purpose for many years.
Finally, updating the kitchen appliances is a must for a modern, newly-renovated kitchen even though it can eat up a big portion of your budget. Go for energy-efficient models that both save your energy and make a huge visual difference.
Updating your kitchen is a complex project that takes time, money and effort but designing it with these aspects in mind, you'll have a new kitchen to be proud of.