A recent bill statement left you surprised about the money shortage that you wouldn't recover from. And when happen to check all your recent past expenses you weren't able to predict any. Then you remember arecent online transaction that was done through a public Wi-Fi was the last point where your money disappeared.
You need to think a little in order to know how public Wi-Fi can threaten your security and leave you disappointed. In today's post you will understand a few points on how to stay secured from threats on a public Wi-Fi System.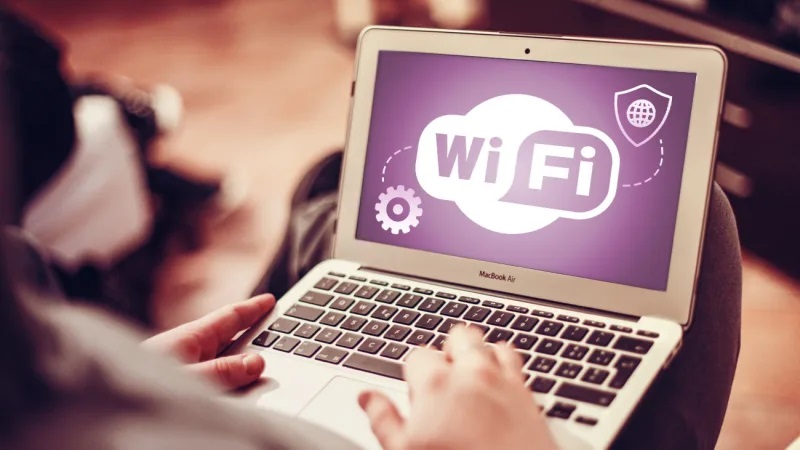 Let's get started!!!
#1 Practicing Internet Ethics:
Before recommending a few points on the software or the online security I would definitely suggest you follow certain ethics while using public Wi-Fi. Whenever you reach out the nearest coffee shop or a hotel make sure you do not make transactions through public Wi-Fi.
Avoid sharing highly sensitive data using public networks. Many of us make use of public networks to share huge data or photographs instantly. We consider doing them thinking we can preserve our mobile data. But the real fact is you give a chance to hackers to grab your data through the open networks. So, it is better to avoid sharing essential data through open networks.
#2 Deactivate AirDrop or File Share Sharing Options:
Many of us would have set our file sharing and Airdrop functionalities to "Share when connected to Wi-Fi network". This is when the phone shares all your important information and data while connected to an open Wi-Fi network.
The phone does not confirm which network to share with. This is where the pirates interfere with the open networks to steal the data that is shared across the network.
All you need to do is Turn-Off your file sharing on both Windows and Mac-OS and even enable your hardware firewall system in order to protect your devices from trojans. In case, if you are a Mac user you need to proceed with an extra step of canceling all Airdrop sharing that is open to unknown devices.
Rather you can restrict Airdrop sharing only to "known contacts". This is how you can avoid the third person peeping into your personal or essential data.
#3 SSL Certificate:
We all knew the importance of using a website that is secured with an SSL certificate. The SSL certificate is a sign of security and the name by itself represents "Secured Socket Layer".
Whenever you make use of web portals or e-commerce platforms, make sure that you use a platform that holds a green padlock symbol alongside the domain name. The green padlock is a representation of owning an SSL certificate.
Any web portal or e-commerce platform that does not enroll an SSL certificate is at the risk of losing its customer data and their transaction details. Hence, the website is insecure to share any essential data or transactional data.
#4 Turn off Wi-Fi:
The biggest mistake or neglect that we all perform is leaving our Wi-Fi connectivity "ON" when not in use. This is a very common thing that is witnessed across the web world. As we leave the connectivity ON it automatically connects your device to the local open network.
You will never know what is happening to your device until you pick it for your next use. You are left blind when your Wi-Fi is ON and left open to connect with the nearest network. There are chances of any devices routing through hotspot connectivity and steal your information. Hence make sure that your Wi-Fi connectivity is turned OFF when not in use.
#5 Make Use of VPN:
A virtual private network is something that can help you with a foreign proxy. You seem to be logged in from a different location, hence bypassing the current location. This makes your browsing secure and free from threats.
There are free VPNs that can ensure your security even when connected to public Wi-Fi. If you are someone who often connects to unknown networks, it is recommended to use a VPN to experience secure browsing.
#6 Ensure Network Names:
Hackers are the best mind players; they try disguising them with fake network names through which anyone gets attracted and instantly connects. "Free Wi-Fi" is one big magical word that everyone loves. But everyone fails at one state and that state is the "FAKE NETWORK NAMES."
A café coffee day does not hold a network name as "Free Café Coffee Day Wi-Fi." But most of us are dodged at this point which instantly puts us in great trouble. Make an inquiry before you connect with the open networks.
You can either confirm the network name with the officials or check out for the name boards put up at the wall. This can help you from threats and ensures your security.
#7 Build Strong Passwords:
This is one of the most common things that you notice in most articles or blogs. It is because this is one of the most common mistakes that we commit while building passwords in spite of recommendations that insist to build strong passwords.
💡HOW TO SURVIVE IF YOU'VE BEEN HACKED?
If you are someone who often forgets your passwords, make a note of it and make it even more private that it is not exposed to anyone else. This can help you prevent security breaches as well.
On the other hand, never let your password visible in order to confirm if you are typing the right one. Nor save your passwords on your devices no matter how private you use your device. Always ensure that your device is in no way open to hackers or threats.
Wrap Up:
Have you ever suffered security threats or lost huge money through online transactions? Then this blog would definitely open your eyes towards security. You can implement all the above-mentioned or use any of them for your security.
You are no way away from security breaches, you are surrounded by an N number of threats and hackers who wait for their prey all day long and never become a victim. It is really simple and easy to ensure your security. But the most annoying aspect is we ignore them to later regrets.
Never miss any of these essentials and make sure to write to us or comment us on which point did really help you in securing your device on a public network.