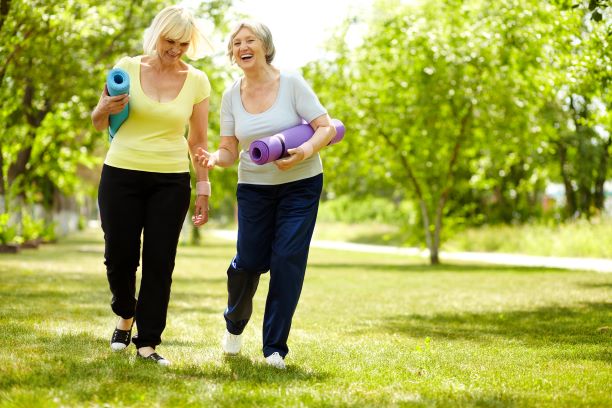 When the time comes to have the difficult conversation with your aging parent, grandparent, or other loved one about the necessity of moving to an assisted living facility, there are bound to be many emotions from everyone involved. Admitting that they need more help than they are getting while living alone is a tough thing for many seniors, and being the ones to have to bring up the conversation is tough on children and grandchildren as well. Ultimately, you want your loved one to live the happiest, safest life that they can at this stage. Coming to an agreement about what that should look like is the challenging part.
It is important in such situations to remain as calm and empathetic as possible. Also, there are several practical things that you can do to make this transition as easy as possible on your loved one. With such a big change ahead of them, they are going to need all of your love and understanding. 
If you are currently looking to help a loved one adjust to the thought of moving to an assisted living facility, here are a few things that you can do that will go a long way to making this major transition easier on them.
Choose the Right Facility
This might sound like an obvious point, but many people who have never had cause to research or look into assisted living facilities aren't aware of the fundamental differences that can exist. Depending on the age and standard of health that your loved one is at, they might need to move to a facility that specifically caters to certain conditions.
For example, some are designed to offer a low to moderate level of care and the residents in such facilities are given quite a bit of independence. While such places offer standard services like food and laundry as well as supervising medical care, they aren't a good fit for seniors in need of more attention and specific types of medical care.
Other facilities offer specific types of medical care and higher levels of service. For instance, seniors suffering from Alzheimer's should look to move to a facility that caters to residents with memory loss issues. Such facilities, like Brandywine Living, can give your loved one the specific care that they need day to day, based on their condition.
There are a number of other factors that will come into play as you make this decision. From location to the type of food that is served at a particular facility, you should gather as much information as you can about all of the places you are considering. It is also a good idea to take note of the type of activities that are offered for seniors at the facilities you look into. Some have clubs and weekly activities that residents look forward to, while others offer a laxer approach to socialization. Ask to see a sample schedule of weekly activities for each facility that you are considering.
Keep Your Loved One Involved
One aspect of moving to an assisted living home for seniors is that of giving up total independence. This is such a difficult thing to accept that even seniors who feel that they need more help on a daily basis will be reluctant to have the conversation at all. For this reason, it is important that you keep them as involved as possible in the decision-making process.
When you begin looking for the right facility, compile a list of places complete with pictures that you can share with your loved one. Discuss with them the things that they want to have available to them at their new home. They should also appreciate the design and aesthetic of the place, which is why looking through pictures can be so helpful. If they like the look of a certain facility, they will be more likely to feel at home if they move there.
Having such conversations can be tough if your loved one isn't looking forward at all to the big change heading their way. However, by keeping them involved and doing your best to emphasize the positive points that exist at assisted living facilities, you can help them feel more excited at the prospect. 
For example, discuss with them the types of activities that a certain facility offers and see if any of their hobbies or interests are featured. If they currently don't have the ability to partake in their favorite hobby in their current living situation, the idea of being able to spend more time on it can get them excited about the move they are going to make.
Be There Every Step of the Way
When facing such a major transition as moving into an assisted living facility, your loved one is likely to feel a bit lost and overwhelmed. This is why it is critical that you are with them every step of the way. With plenty of support and assurances, this transition can be made more bearable for your loved one.
Start by making a step-by-step plan with them. Talk about the various facilities that you are considering in depth to find the right fit for them. Discuss the logistics of the move and help them pack and organize their things. While this part of the process will take some time, be as patient as you can and help find the things that they want and need in their new home.
Moving day is bound to be one that is filled with great emotion. This can be eased slightly if you have taken your loved one to tour their new home a couple of times. When they have the best idea of what to expect ahead of them, their anxiety will likely be decreased. On moving day, resolve to be there with them to set up and arrange their new home. Help them meet as many of the staff members and fellow residents as possible, too, as the sooner they can recognize familiar faces, the better things will be overall.