Losing mobility can leave a person very devastated and in need of constant help. Thankfully, technological innovation has made it easy for people living with disabilities to adjust their lives, thus making it easy for them to carry on with their daily activities. There are numerous modifications that people can implement in their homes which can make lives easier and safe especially when using a wheelchair. However, you should note that the changes you intend to make in your house would be different from how others implement their modification. The difference usually comes up due to the varying configuration of homes as well as the particular rooms that are constantly being used.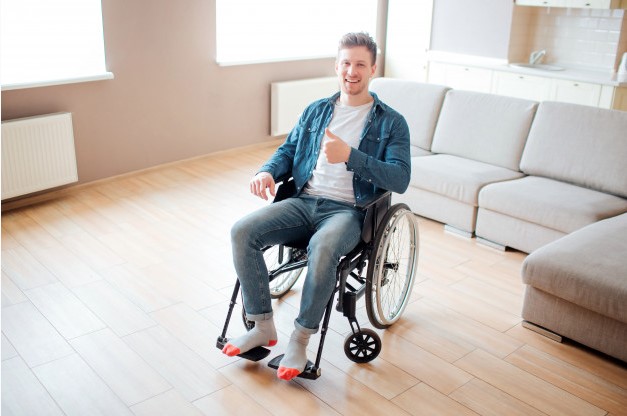 Before modifying your house, it's important to do thorough research on the mobility solutions available in the market. This will help you determine what would work best for your home. Adjusting your home can be a very hectic and confusing procedure; here are some of the things that can guide you in this process.
Access Your Home
One of the initial things you have to tackle is how you can get in and out of your house conveniently. Most houses have steps that lead to the front door. This can make life difficult especially when you're using a wheelchair. To handle this problem, you have the option of either putting a ramp or an elevating platform. You should weigh your options to determine the one that is more pocket-friendly while giving you as much independence as possible.
Moving Around Your Home
You should always ensure that your house is well lit to avoid any accidents. Since you'll be using the wheelchair to move around, constantly reaching for the switch can be tiring and inconvenient; consequently, you can opt to install automatic trigger lights in various rooms which will automatically switch the lights on and off depending on your activities.
Accessing The Top Floors
If your house is a story building, another place you should also modify is the staircase. Using a wheelchair shouldn't hinder you from accessing the top floors of your house. You can easily solve this problem by installing a wheelchair lift. This can be very convenient as most of these lifts can easily be tailored to coincide with the interior of your house. However, if you're living in a rental home, be sure to seek permission from the landlord before making such modifications.
Kitchen Area
Whether you'll be having a caregiver or not, the kitchen is an area that you'll be using very often. Therefore, you should also make some changes to make it easy for day-to-day use. This is an area that doesn't need significant changes; implementing minor adjustments can make your daily use comfortable. You can have a sturdy trolley that helps you move things around; additionally, you should also change most of your utensils and replace them with the ones that have a wide handle grip.
Bathing 
This is an area that also requires modification; You can automate most functions in the bathroom to make them hands-free. When it comes to showering, you can use battery-powered lifts in the bathroom to support your weight when getting in and out of the bath. To add more safety to the bathroom, you can install sensors that detect excess water and leaks, thus preventing slips and falls in your bathroom.
Answering the Door
Answering the door is a factor that equally important. If you find the back and forth trips to the door inconveniencing, you can install a system that will make it easier for you to communicate with visitors as well as manage their entry. Moreover, you can also add cameras that would let you see any incoming guests. You can also put a certified key safe next to the door that can be accessed by your family and friends; this will make it easy for them to access your house.
Final Thoughts
When you are using a wheelchair, there are a lot of adjustments you can do to your house to make life more convenient. The points mentioned above were just some of the few areas you can modify; before doing any house alteration, ensure you do a thorough analysis of the areas you want to change.