Home value is one of the major factors considered when buying or selling a property. It comes from the appraisal report of a property. You can determine the appraisal value of a home by comparing recent house sales in your area, the predicted future value of the house, and the replacement cost or the actual cost of rebuilding your house with similar materials and design.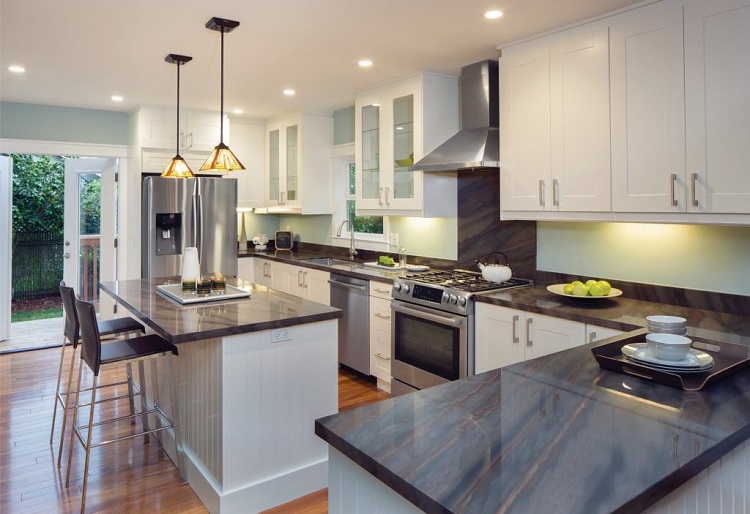 However, renovations and upgrades installed in a home can influence these appraisals. If you plan to get into real estate or want to buy and sell houses, here are some tips on how to increase the value of your home. Surprisingly enough, a kitchen renovation project can increase your house's worth considerably.
Importance of Kitchen Renovations
There are many things to think about when buying houses. However, many buyers tend to focus on critical areas of the house to decide whether to purchase or not. According to polls, many buyers prefer homes with functional, comfortable, and furnished kitchens. Here are some reasons why this happens to be true in many cases.
The kitchen gives the first impression to clients
"First impressions last" is a saying that is true even in real estate. The kitchen and bathrooms often are the primary areas of home buyers go to assess a home. If you're planning to revamp your home, ask a Kitchen remodel cost estimator to get remodeling costs to increase the property's value.
A renovated kitchen increases replacement costs
A good kitchen renovation will increase the market value of your house due to replacement costs. Cabinets and shelves are among the most expensive parts of the kitchen and ensuring they're beautiful will add value to your property.
However, because the average cost of kitchen renovations may range from $40,000 to as high as one can spend, it's advisable not to decide to get your kitchen overhauled rashly. Most of the time, a fresh coat of paint, new flooring, and a renovated countertop and shelf are all you need to market your home for a higher price.
Tips How to budget your kitchen renovation?
Kitchen remodeling is mostly an expensive project. Many homeowners don't have the luxury to pay for remodeling in cash, so many opt for house loans. However, it's crucial to have these tips in mind before spending a single dime for renovations.
Budget your budget
Use a kitchen remodel cost estimator to plan your budget. With the help of estimators, you can break down the expenses in renovation and decide what to renovate and what to leave out. As advised by many realtors, major remodeling should not be the first option for people wanting to increase the value of their homes. A simple home repair project is often enough to ramp up the value of your homes.
Compare loans
After getting a proper estimate of the cost for renovation, you can start now to compare loans before you take one out. Comparing mortgages is a vital part of the assessment process as a lousy loan deal will leave you in massive debt and bring down the value of your house considerably.