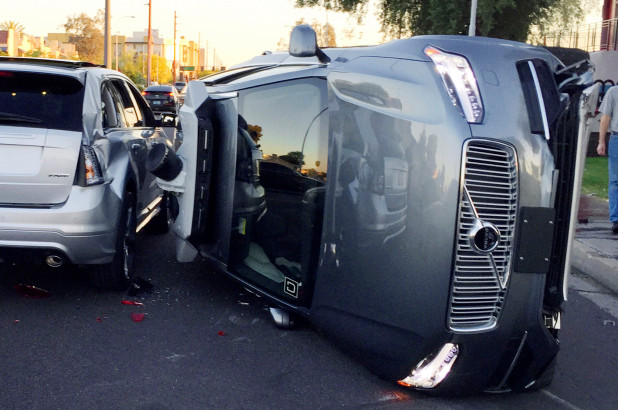 There are likely very few people left on the planet, let alone in California, who haven't heard of ridesharing. What many riders don't realize is that Uber, the ridesharing giant, actually got its start in San Francisco!

Unfortunately, the fact that Uber calls California home hasn't made ridesharing accidents any easier to go through or resolve. Ridesharing itself is such a new part of traffic law that many aspects of ridesharing law are still evolving right now. Every single ridesharing accident has the potential to set new precedents (standards for future similar cases to follow).

If you have been in an accident while riding in an Uber, Lyft, or another similar ridesharing service, you probably already realize these are not the simplest auto accidents to successfully resolve. Hiring the best ridesharing lawyer is often the simplest route to moving on with your case and your life.

In this post, learn what to do if you have been in an Uber accident.
What to Do First & Next After an Uber Accident
Being in any type of auto accident is guaranteed to be stressful. Even a minor accident can automatically add days, if not weeks, of extra work to your already packed schedule.

If you were injured as a result of actions taken by your ridesharing driver, you may also now have a long recovery period that has changed your near-future plans considerably.

All this to say, it is normal to be in shock in the first hours and days following an Uber accident. But for those first few critical moments after your accident, you want to be sure to do these things, if you are medically able.

1. Contact 911 and the police

Often it is not possible to tell right away if you have been injured as a result of being in an auto accident. Injuries like whiplash and low back pain can take hours or days to show up as the body reacts to the suddenness of the impact.

So you should contact 911 if you suspect you or anyone else was injured as a result of the ridesharing accident.

You should also contact the police and report the accident and ask them to come to the scene and create an official accident report. This is a document that outlines the details of the accident that is admissible in court.

Since it can sometimes take time for the officers to get to you if traffic is heavy, you want to take care of these two tasks first before going through the rest of the steps listed here.

2. Contact the ridesharing company to report the accident

The very next thing you want to do is report the accident to the ridesharing company. As a passenger in an Uber, it is important to know that Uber carries an accident policy valued at $1 million for just such events as you have just experienced.

So you want to contact the company directly so you can begin accessing the benefits you need under the policy right away.

3. Exchange information with everyone involved in the Uber accident

If you are medically able, you want to be sure to exchange contact information and insurance information with everyone who was involved in the ridesharing accident. If you are an Uber driver without insurance you can compare taxi insurance for uber drivers to find the best rate.

This includes your Uber driver, the police who arrive to create the accident report, any other drivers and their passengers, and any witnesses who saw the accident.

You want to get your Uber driver's name, phone number, driver's license number, insurance information, and Uber designation. You want to get the officers' contact numbers and badge numbers. You want to get phone numbers, driver's license numbers, and insurance information from the other drivers. And you want to get phone numbers from anyone else, including passengers and witnesses.

Your Uber personal injury lawyer can make good use of this information to follow up and collect the details of the accident from everyone else involved.

4. Contact your Uber personal injury lawyer

Just because Uber starts providing medical benefits to you right away does not mean they will not later recant and try to charge you or the other driver's insurer for those expenses. And here is why it is typically necessary to retain the best ridesharing lawyer to help you with this type of auto accident.

California is a "fault" state when it comes to settling car insurance claims. The insurance company for the driver who is deemed to be at fault for causing the accident is on the hook to pay the expenses for all involved. A driver can be declared fully at fault, partially at fault, or not at fault.

So while that $1 million Uber policy can look great at the outset, what happens if down the road Uber's driver is declared to be not at fault for the accident?

Then the burden of paying out claims will shift to the other driver, who may have minimal insurance or even no auto insurance at all. This is how Uber passengers have sometimes ended up finding themselves on the hook for their own expenses after a ridesharing accident.

Any type of auto accident is going to be costly in terms of your time and the stress and disruption it causes you. If you were injured, the accident will also cost you pain and suffering, recovery time, and further life disruption that can be significant.

This just gets worse if the ridesharing driver is declared not at fault and Uber tries to back out of providing benefits to help you recover and get back to your regular life. Retaining the services of an Uber personal injury lawyer right away can be critical to minimizing the extra time, stress, and expense of navigating through this type of situation.

5. Record and write down everything you can remember about the accident

Finally, if you are medically able, be sure to start recording and jotting down notes about everything you can remember about the ridesharing accident.

Draw a map of the vicinity and note down cross streets, lights, signs, road conditions, weather and lighting conditions, and anything else you see.

Write out what happened in your own words as best you can recall.

Take photos and videos of the Uber vehicle, the other vehicle(s), the area where the accident occurred, and anything else that factors into the accident.

Also, take notes about anything the Uber representative tells you during your initial phone call to report the ridesharing accident. The best ridesharing lawyer will ask for all of the information you were able to gather right away to build the most compelling case.

Have You Been in a Ridesharing Accident? Contact West Coast Trial Lawyers

Ridesharing law is a young and rapidly evolving aspect of traffic law. Since even longstanding traffic rules and regulations in California can be difficult to navigate, this makes ridesharing accidents some of the most difficult claims to settle.

If you have been involved in any way in a ridesharing accident and are having trouble settling your claim, we can help. Contact West Coast Trial Lawyers to schedule your free initial consultation today.