As a dog owner, it's never easy to think of leaving your furry friend in someone else's care. It becomes even more worrisome when you don't know whether your precious pooch will be safe and happy in your absence.
You may worry about your pet's hygiene at the boarding kennel, the threat of getting disease or abuse. Due to the stress involved with boarding, your dog may fall sick during his stay at a strange place.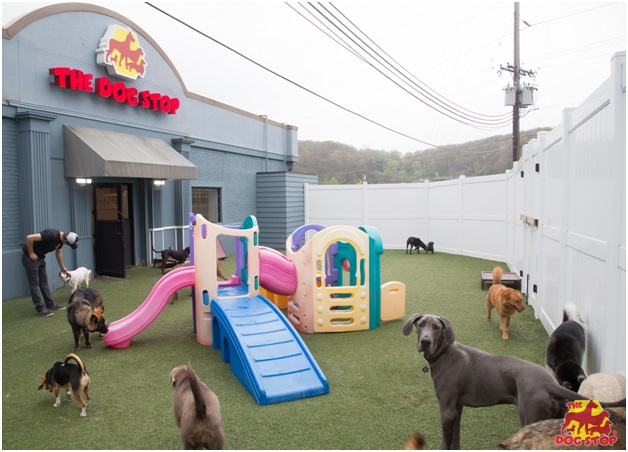 But, the good thing is there are several boarding kennels that provide enlightened dog care. The trick to boarding your pet stress-free is in weeding out the inadequate facilities. Here is what you can do-
Ask Some Questions To The Prospective Dog Boarding Facilities
The quality of the dog boarding facility greatly influences how healthy and safe your pet will be during the stay. Search for a clean, well-staffed facility that offers a homely environment to the pets. Below are some of the questions to ask-
How Safe Is The Boarding Kennel Facility?
Your dog's safety is of utmost importance. The kennel should have a cross-fencing system to prevent the dog from escaping to a busy street. Also, the fences should be in good condition.
Do They Check The Dogs Regularly?
Perhaps, you know that dogs can get sick during the night. And, a delay in medical attention can worsen their health. So, choose a facility that provides dog caretakers for all night supervision.
Is Their Staff Qualified?
At your appointment with the facility, ask how many staff members they have; and if they are qualified in handling the pets. There should be a licensed veterinary technician on the staff who can recognize early signs of illness in your pet.
Will They Feed Your Dog The Way You Do?
It is essential to keep the dog on the same diet as he is used to, especially when he is under stress. Discuss your pet's diet with the staff, and make sure that they understand it clearly.
Prepare The Pet For Boarding
If you are planning to leave your dog in a boarding facility for more than a few days, it's a good idea to prepare for the same. Leave him in the kennel for an overnight stay where he'll be boarded during your vacation. It will reduce your pet's stress during the stay at boarding.
Vaccinate Your Dog Before His Boarding Stay
Make sure to get your dog vaccinated a month before leaving him in the boarding facility. Also, keep in mind to vaccinate your dog against kennel cough, which is a type of illness common to the dogs when they are kept in close quarters.
Leave Some Of The Belongings With Him
Bring your dog's blanket, toys, or bedding to make him feel comfortable during his stay at the kennel. It will provide a homely environment for your pet.
Check Your Pet's Health Once He's Back
Once you bring your dog back home, monitor his health closely for a few weeks. If you find that the dog is ill or is under the weather, take him to the doctor right away.
 With these simple tips, you can satisfy yourself that your dog is in good care. This way, you and your pet both will cherish equally enjoyable vacations.