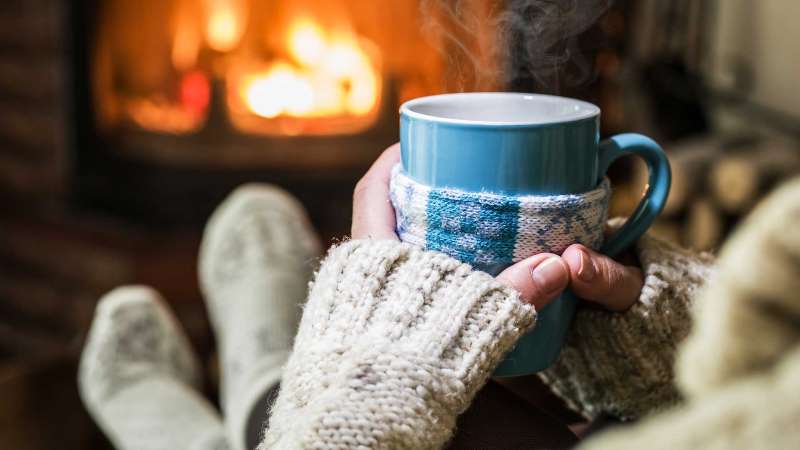 When the nights get darker, the leaves start to fall and the rain becomes ever-present, you need a plan. Follow these top tips to ensure you are prepared for the colder weather season.
1. Layer up those summer clothes
Not everyone has a winter and summer wardrobe – but you can make your clothes stretch all year round by layering up. Wear your short-sleeved shirts or polos under jumpers, or buy some thick tights to go under light dresses, to make your summer clothes useful for every type of weather.
Another useful hack is to waterproof any shoes that won't do well in the rain. Buy some waterproofing spray so your suede boots or canvas shoes will work all year round or if you're really strapped for cash, using a candle works just as well.
2. Have a well-stocked bag
Make sure you have the right items with you to be able to get you through any type of day. Keep a pair of gloves and a scarf in your rucksack or handbag, as well as a sturdy and ergonomic umbrella that will weather any sudden rainstorm and last you longer than a few weeks.
It's also a good idea to keep a portable phone charger with you at all times, in case you're caught unawares on the move or if there are delays to your travel plans caused by the weather.
The same goes for hand warming devices (usually sachets or gel packs). Next time your train or bus is cancelled due to weather conditions, you might be thankful for having popped that little hand warmer pack into your bag beforehand.
3. Prepare your car for emergencies
You should prepare your car for all situations when it comes to the cold weather. Create an emergency kit for your boot, including;
A blanket
Torch
Tyre traction mats
Jump cables
An old pair of boots (keeping these in the back will be a lifesaver in case you're caught in something unsuitable, and need to stand away from the road)
4. Keep on top of day-to-day car maintenance
You've got an emergency kit ready, but remember to look after your vehicle to save you time and worry when it comes to driving in colder conditions.
Have a de-icer in the car.
Buy wiper fluid with de-icer in.
Pop a windscreen cover on in the evenings to avoid as much frost as you can.
Park facing east if possible, to use the sun to your benefit when it comes to de-icing your car.
Also, remember to check your tyre pressure when the temperature starts to drop so that you know your card is roadworthy.
5. House-based hacks
It's worth pointing out ways to keep your heat in your home – we all shiver and moan about the chill when we could be doing more!
Close all doors, even in rooms you aren't using
Leave the oven open after you've finished using it
Light candles
Use towels or rolled-up blankets as draft excluders
If you aren't doubled glazed, then hang up heavy blankets under your curtains
Put a hot water bottle in your bed before you get in
Hopefully, these tips will keep you warmer and more prepared for any chilly emergencies this winter.