Everyone has a unique personality- from how they look to how they speak and communicate with people. In today's world, you need to be smart enough and for that, you need to look out for ways that can help you grow and improve your personality. It's an ongoing and lifelong process so polish your skills, make good use of the available resources, learn new skills and keep upgrading yourself. This can help and bring in a lot of positive effects on your life and career. Come let's explore some of the most important personal development skills that can help you both personally and professionally and maximize your potential! This article will quickly run through the best tips and tricks to grow and improve your personality.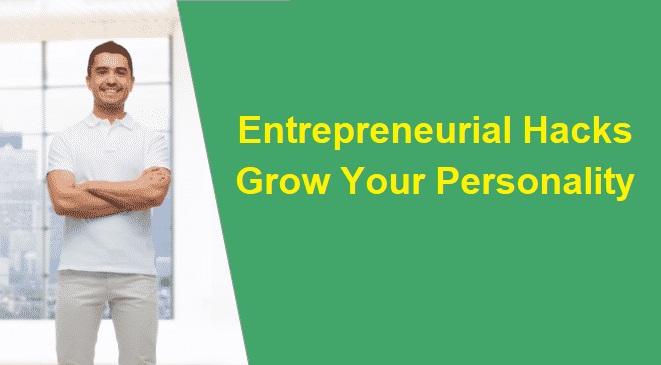 1) Better Listener
Be a good listener. When you listen to people and give them attention, this will in turn make them comfortable in sharing any information with you. Try to instil this trait in your personality.
2) Better Communication
Whenever you strike a conversation, always be clear and confident on what you want to convey, only then people will listen to you, Remember to always have a positive tone of communication.
3) Network and Socialize
It's the age of networking. Try to meet and socialize with people. This will help you gain confidence and expand your mind to new cultures, ideas and opinions. There many ways you can network and meet like-minded people, it can be through online groups and communities, conferences, events, business retreats.
4) Sharpen Interpersonal Skills
Interpersonal skills play an important role both in your personal and professional life. If you want to jump on the highest ladder of success then keep polishing your interpersonal skills including the three points mentioned above i.e. listening, communicating and socializing. The more you hone your skills the better you feel about yourself.
5) Treat People With Respect
Always remember when you make promises, try to fulfil them. Do your work with full honesty and transparency that way you earn respect and admiration of others. Respect your people and yourself and you'll see how your personality will shine among many others.
6) Gain Confidence
If you want to achieve anything in life, the first thing is to believe in yourself, To pursue your goals and to try new things, you need to gain that confidence in yourself first and believe you can succeed. Look out for ways with which you can boost your self-confidence it can be through meditation, exercise or learning or even watching motivational videos.
7) Find a mentor
Last but not least is to get a mentor who can help you identify ways to improve your self-development skills. A mentor is someone who's experienced, who's willing to take you under their roof and help you grow and lead you to a well- balanced life. They understand you well and know your strengths and weaknesses. A mentor could be your family, friend, peer, or a person you take inspiration from. Keep the above vitally important tips in your mind and start implementing them in your life to develop and improve your personality. Having said that there are many other ways to strengthen your personal development skills through online education, coaching and more. Figure out what works best for you!
If you liked what we shared on Personality Development tips, then please do share your views, feedback, or suggestions. We would love to read your comments.
Also, If you are looking for a profiling tool more specific to strategies and growth, take the Wealth Dynamics tests.
We wish you all the very best for your new journey, hope to see the best version of yours!