Starting a new business is equally as exciting as it is challenging. You've worked hard to get where you are, and you're eager to start bringing in revenue and positive results.
Marketing and Public Relations are two essential factors that are necessary for a successful business. With the right marketing and publicity strategies, your business will quickly make itself known to potential customers — which, inevitably, will bring in sales.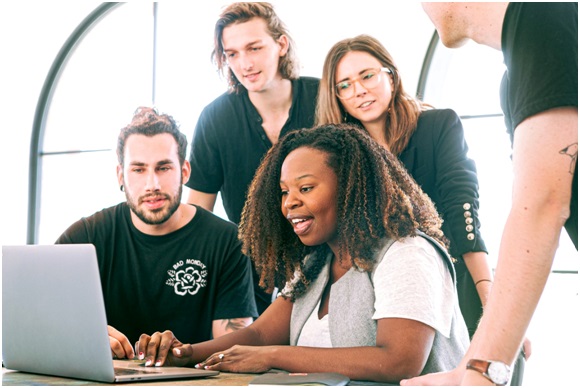 Let's take a look at how you can generate publicity for your business by making it a crucial component of your business' marketing plan.
Identify Your Target Audience
The first step to creating an effective publicity plan is to identify who your target market is and how to approach them with sincerity and intent. Your target audience will become critical to your profit, so know it inside and out!
What is the age group? Do they have pets? Find out everything about them using market research so you can properly cater to them with ease and confidence.
Branded Clothing
A great way to put yourself out there is to print custom t shirts that proudly show your brand's logo. If you and your employees wear matching shirts, people will quickly identify you and put a face to the brand.
Wear the branded clothing to tradeshows or industry events and provide giveaway packages to event attendees that contain free t-shirts. Free giveaways at events like tradeshows allow you to promote your brand to a broad, interested audience.
On the day of your launch, give the first 50-100 customers a free shirt. They'll remember the kind gesture, and it will demonstrate that you care about your audience.
Identify Your Target Media and Pitch
Reaching out to the media is what public relations is all about. However, you must know how to do it properly. If you've just opened a coffee delivery service and pitch a story about it to a fashion blog, it's unlikely that they'll respond to you because the idea doesn't fit with the angle of their outlet.
Make a list of active local newspapers, online magazines, and news channels that would be interested in hearing about your company. Put together any interesting facts or stories about your new business that you can turn into story ideas to pitch to these media outlets. People love to hear about how companies started, so if you have anything particularly unique about your story, don't be afraid to get it out there!
You'll slowly build a rapport with specific outlets. Over time you'll create your personal media list and be able to refer back to it and know exactly who to contact if there is an event or idea that you'd like to publicize.
The Follow Up
Always remember to send a gentle reminder email about a week after you submit the initial pitch. Don't be offended if you don't hear back right away — story pitches often bombard journalists' inboxes so don't take it personally!
However, if you don't hear back after the second attempt, leave that outlet for the time being and go back to them with another idea in the future.Once you find the right media outlets, reach out with your pitch idea and impress them even further by also sending one of your custom t-shirts!