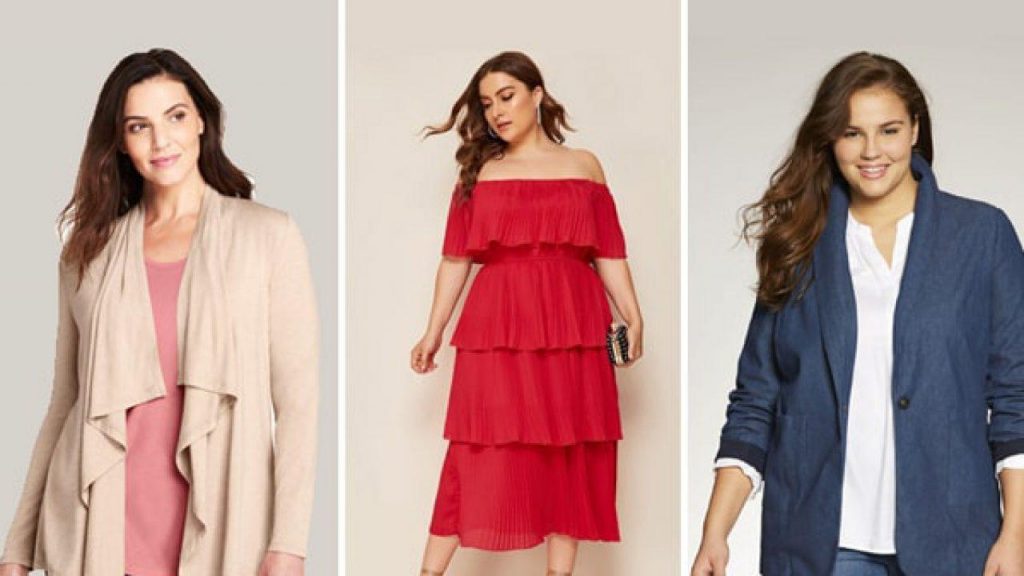 Most women tend to obsess about the appearance of their bellies as they get older. The lack of consistent workouts can make your waist disappear with time and lead to an apple body shape. If you dislike the appearance of belly fat, you need to find the right clothes that can help you hide it and boost your self-confidence. The right clothes can help you still feel sexy and look stylish.  If this is what you desire, the following tips can help you out. 
Wear loose clothes as opposed to tight ones
Some women tend to wear tight clothes even when they have extra fat around the waist. This only highlights those imperfections on your body that you are not comfortable with. Instead, you need to choose loose-fitting clothes every time you go shopping. Avoid buying clothes without putting them on since it is not easy to estimate the size of clothes accurately, especially when you are a plus size.
Make use of changing rooms and mirrors to see how clothes fit before you buy them so that you don't end up with an attire you are not comfortable wearing after purchase. One common mistake that people make is choosing very baggy clothes. You don't have to buy something that is twice as big since it only makes you bigger than your actual size. 
Focus on clothes that feature vertical stripes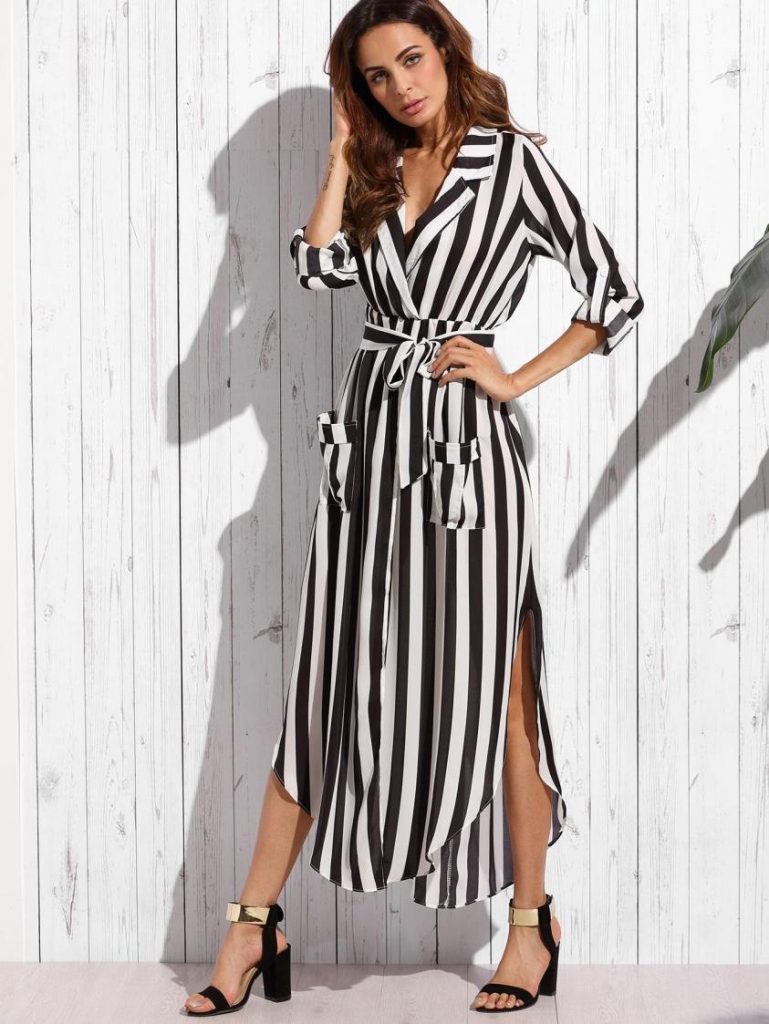 The small details on your garment can either make you appear bigger or smaller. If you choose clothes with vertical ornaments, there is a high chance of looking taller and slimmer. You also need to focus on the width of stripes on your garment. Go for an attire that has frequent and narrow stripes as opposed to one with wider stripes. Dresses that feature white and black stripes tend to hide belly fat well. 
Try highlighting a different body part
Even if you are plus size, your clothes do not necessarily have to highlight the belly. You can try to put on outfits that switch attention from the middle section. For instance, consider choosing a cute dress that highlights your breasts. Showing off a bit of cleavage can make you look irresistible. Pencil skirts and classic pants can also help you highlight your curvy hips so that no one has the time to notice your belly. If you have stunning legs, let them stand out with every outfit you choose. 
Consider maxi length dresses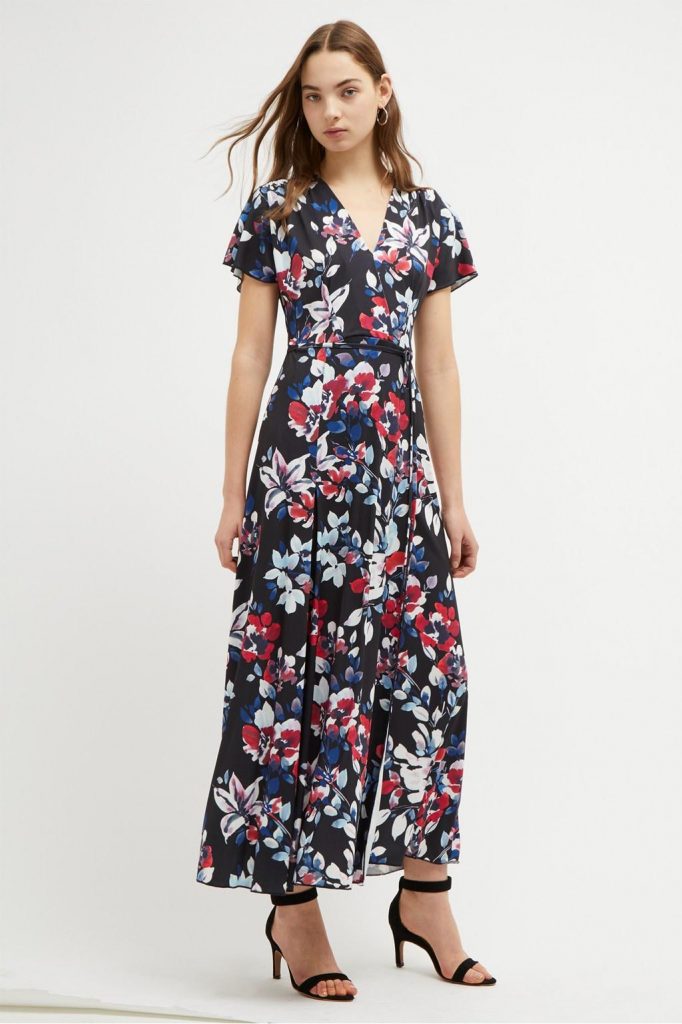 Sometimes, excess fat tends to settle on the thighs and knees. If you can relate, then you need to get clothes that extend below the knees. Consider investing in dresses with a straight cut. Those that come with some big flowers also look good on plus-size ladies. They make people focus on the decorations, rather than the middle section. You can also hide the belly by putting on a trapezoidal dress that does not have any tight spots. Ensure that the waistband of your dress is immediately below your bust and not on the waist. 
Be careful with your selection of shirts and blouses
Color plays a significant role in the overall appearance of your outfit. When you are trying to conceal the belly, it is essential to stick to single color clothes as opposed to multiple colors. Dark colors do a great job when it comes it comes to hiding belly fat. You should also focus on the right patterns of shirts and blouses so that your belly does not show much. Tops that have some draping and those that create asymmetrical vertical lines tend to hide the belly fat as expected. 
Invest in more skirts
Though you may like trousers, skirts can help you hide belly fat well. You can get a skirt that contains a thick fabric and wear it a few inches below your bust. Pair it with a one-colored top to minimize the appearance of your belly. If you don't like pencil skirts, try putting on a flared skirt that features a high rise with a simple top. You can complete the look with a gorgeous handbag. This works best for curvy ladies that have small bellies. 
Consider layering up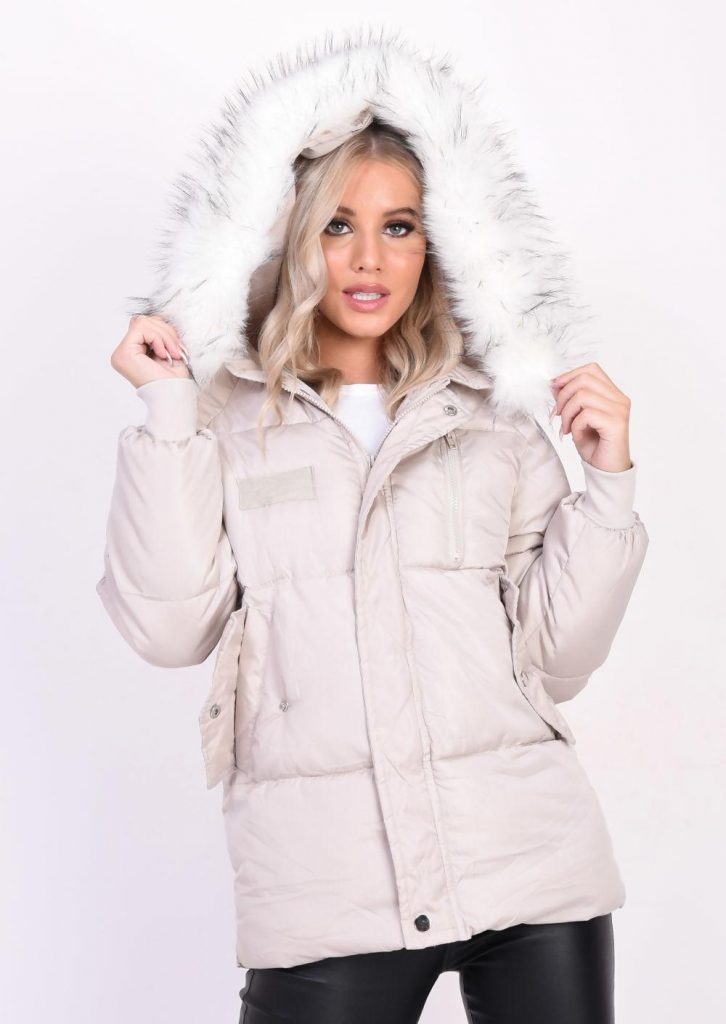 A jacket or long cardigan can also help you hide excess fat around your waist. Layering has always been an effective strategy for disguising the belly. It is easier to achieve this, especially during the cold months of the year since such clothes not only enhance your appearance but also keep you warm. Feel free to put on layers over different outfits. For instance, long cardigans go well with dresses while shot jackets blend well with longer tops. The longer your layer, the leaner your body, can appear. 
You can also layer up during the summer. Ensure you choose lighter fabrics, in this case, to avoid experiencing excess heat. For instance, instead of wearing a cardigan when it is hot, you can put on a vest. A long vest tends to create lean vertical lines that reduce the appearance of your belly. If you put on a sleeveless top, get a sleeveless vest that can match well with it. An asymmetrical vest can make you appear slimmer and sexier. 
Be careful with the way you tie your belt 
As you choose a cardigan to hide your belly, you can accessorize it with a belt. The positioning of the belt is, however, the most crucial factor you should not overlook. You need to ensure that you tie the belt a bit higher so that it does not draw more attention to your body's widest part. Try fastening your belt differently before you walk out of your house and determine what looks quite flattering for your body shape. 
Put on high rise pants
Such pants can smoothen out the line from the waist area to the hips making the sides less visible. Putting on such pants with an official top can make you look flashy when going to work. Stick to dark pants and try to avoid low rise jeans.