Disability insurance is not like your car, life, or health insurance that you apply for and forget. This is something that needs to be monitored and updated from time to time. This could be the most challenging insurance to apply for, but it encompasses a lot of benefits. While taking protection, we feel worried about our family, our assets, and our health. But one of the critical assets of someone's life is their "Income." And have you ever thought how difficult it would be if you face an accident and get permanent damage on your body due to which you are no longer able to work and your income stops!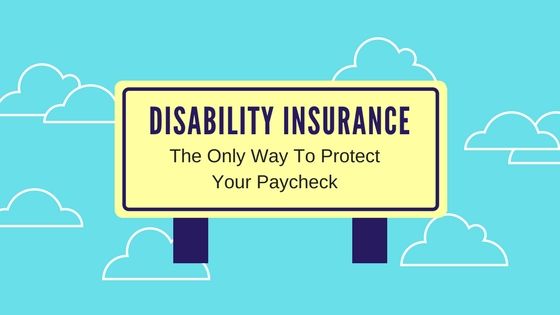 Disability insurance is the only insurance that saves your most valuable asset – your income. A lot of professionals do understand its importance. They are inclined to buy these insurances to keep running their expenses for the time when they are not working due to disability.
How to get Disability insurance?
Though this is important, and everyone should have. Still, not everyone shows interest as one has to go through a long process before you become eligible to get one, like answering medical questions, submit your tax returns, and finally wait 30 days or more to get it approved. However, it is worth going through the entire process. After all, it's the question of your survival. And if there won't be any source of income, then the situation will become even more challenging.
Benefits
This seems like an area where this insurance is entirely different from others. As in other insurances, your benefits change with time. However, in the case of disability insurance, your benefits will not change until you review and take action to update your income.
If you take disability insurance today when your income is $100,000 per annum, and you get a cover of $5000 per month, this amount will not change if your income doesn't change over ten years. But since income keeps on changing and people generally start earning more. If within ten years, your income increases and becomes $200,000 per annum. Your coverage will also vary. The only condition is that you have to report the change in income to your insurance provider.
If the claim is made without the updated income details, you will only be getting the coverage amount that you were entitled to get at the time of taking this insurance. (which may cause difficulty to run your monthly expenses, as in 10 years the inflation will take place)
Who should take this insurance? 
It's vital for every professional to take disability insurance. People are working in industries/factories where high-intensity labor work is involved. People who travel a lot because of their work. Companies who are working on projects where the professionals have to be on field jobs or work with heavy machinery. However, it has been observed that people in the medical field, like doctors, dentists, or nurses, are the prime customers who take this insurance for themselves.