Any eCommerce website is set up with a single goal in mind, creating a good customer base and selling products to them effectively. Ecommerce conversion is what talks about the conversion of website surfers or potential customers into guaranteed customers who purchase from your website. The purchase may be a product purchase or simply a newsletter signup.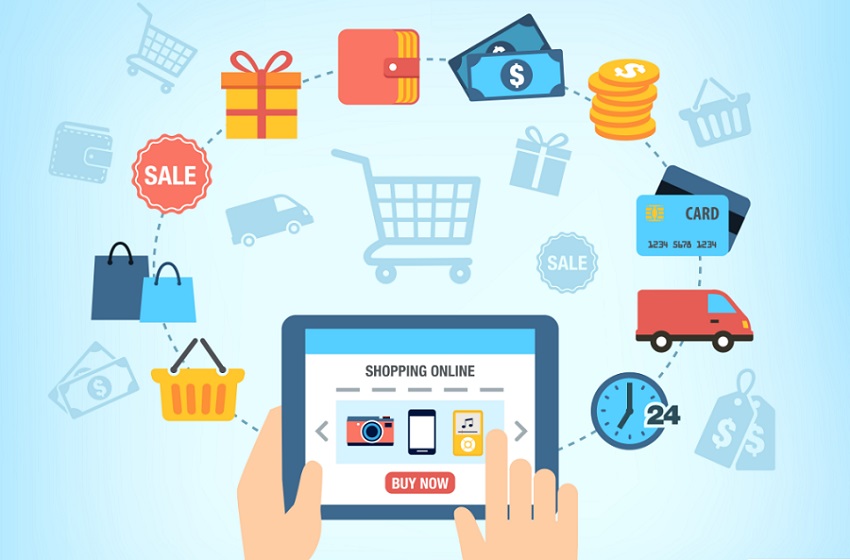 Ecommerce conversion rate optimization is the process of using tricks and techniques to maximize this conversion. It will benefit the eCommerce website owners and increase sales from the website, helping it to grow. A competent and experienced eCommerce owner bases these tricks on trends noticed over time and relied on various studies and results to reach conclusions of setting up an eCommerce website with eCommerce Conversion Rate Optimization.
But don't' worry, even if you are new to the business, we have done all the homework for you. Here we present our tips and tricks for eCommerce CRO.
Add a personalized touch
Take advantage of the marvels of AI and ML and incorporate recommendation systems into your eCommerce venture. New ideas can be implemented like asking the user to click a picture of themselves in clothes of their choice while your website recommends them the perfect pair of shoes or earrings to go with the look. Newer approaches toward e-shopping excite the customers. Finally, customers can see the effort put to ease the shopping experience of the buyer and end up buying something out of sheer excitement of how well the new recommendation works.
Don't overdo product filters
Product filters were a huge rage among customers when they were first introduced as they provided the opportunity for customers to find exactly what they wanted. Over time these filters were made more and more complex with multiple options and sub-options. After a certain level of complexity, it has started backfiring as customers become too confused and end up getting frustrated and leaving the page altogether. So, it is essential to be able to choose a few necessary and significant filters only and not overdo it.
Make super prominent add to cart buttons
There are many instances where customers are unable to locate the buttons to shortlist the products they like. These include the addition to wish-list and add to cart buttons. In many eCommerce websites, the Add to cart button is present at the top. Once the user scrolls down to read descriptions, reviews, pictures, and other things related to the product, the button is left at the top of the page. It reminds the user to scroll all the way up once again, to press the add to cart button. Once again, this acts as a hindrance for users who may change their minds by the time they scroll up. Be sure to provide an add to cart button that is static and visible on the screen even if the user scrolls down.
Security is the key
In these times of increasing cybersecurity, modern customers are well informed and check for a list of things that didn't have much importance previously, and the security of their data tops this list. Users check for HTTPS in the address bar and google too feeds them the information in case a website is not SSL enabled. Hence a lot of customers may not even enter an unprotected website, and if they do, they won't agree to purchase products and make an online transaction. So, a website needs to have an SSL certificate, and if you are running an eCommerce website, then an EV SSL certificate is an ideal choice. It ensures that any data that is entered on the website is safe and encrypted from cybercriminals. If you are in search of an EV SSL certificate, then SSL2BUY could be in your list. You won't find too high a price when you buy an EV SSL certificate from SSL2BUY. Also, the standard of a certificate will remain the same as you directly purchase from a certificate authority.
Abandon navigation on checkout pages
Talking about a checkout page, navigation on this page is a huge turn off as per the experience of eCommerce websites. It acts as a distraction to scroll down to make payments or check out, which gives the customer a moment while scrolling where he/she may end up changing his//mind. It is beneficial if potential buyers are not given this unguarded time lest they drift off and do away with navigation on checkout pages.
Never let users exit easily
As an eCommerce website owner, you wish to attract the attention of users and keep them allured. So, when a user tried to exit your website, be sure to give one last attempt of holding their attention. You can provide an exit pop up for a newsletter sign up or an exciting deal that they may be interested in. Else, give merely a gentle confirmation of whether they want to leave without buying all the good stuff waiting to be purchased! These small things go a long way and get the user thinking and chances are they may stay after all and look at a few more products.
Reviews are the most important
Customers trust fellow customers more than they believe the website owners. It is a rule you must never forget. Customers take for granted that owners will only praise their product and shun its drawbacks under the carpet and so look towards other buyers to give valuable, reliable, and correct feedback about their purchases. It is your responsibility to document your previous buyer's experiences. This helps portray your website as genuine and authentic and increases the chances of customers buying products. Don't be afraid of negative reviews, as they are an essential aspect of the entire review system. If a customer doesn't find any negative review about products he checks, he/she may think the reviews are staged ones and not genuine. It is very less likely that 100% of the customers were always satisfied with your products, so go ahead and give reviews the importance they deserve.
Sell products on other platforms
A different way to approach the issue of conversion rate can be to sell products on other, more popular websites like Amazon and Flipkart. Once your products gain popularity, people will come to find them and their variants on the internet and reach your independent eCommerce website as well.
At Last:
ECommerce and conversion rate optimization both are the field full of research and studies and analyzing, but these few tips, if incorporated in your website will surely help increase the conversion rates. Keeping an eye on the customers and how good or bad their reactions are to each of these changes can help you adjust settings accordingly and get the best output possible. This is subjective to individual websites and what works for your website best is for you to figure out over time, but the above tips are an excellent way to kickstart a journey to achieve conversion rate optimization for your eCommerce website.