Homeowners are usually advised by their contractors to seal their newly installed concrete. While this is a bit of sound advice, what they are not told is why they need to seal it, what the right sealer to use is, and how to apply it.
No matter how fundamental these questions are, answers don't come by that easy when you're only relying on the concrete sealer information from the Internet. More often than not, you're bombarded with conflicting claims and confusing scientific terms.
Here are answers to common questions asked about sealers.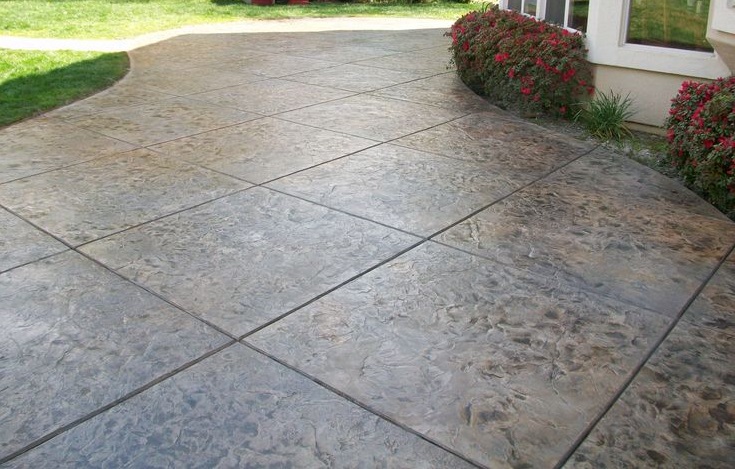 What types of surfaces should be sealed?
Exterior surface and concrete exposed to freeze-thaw cycles, regardless of the region, needs to be sealed. Most people are surprised when they learn that these regions include South Carolina, Georgia, Alabama, Texas, New Mexico, and parts of Florida, Louisiana, and California. In areas not mentioned here, concrete needs to be sealed for the following reasons:
Retain the surface's attractive appearance
Chemical resistance
Abrasion resistance
Dust reduction
Stain repellence
What will happen to the concrete if you don't seal it?
Since it's a porous material, concrete can easily absorb moisture and liquid. In freeze-thaw regions, frozen liquid expansion can cause destruction to unsealed concrete surfaces. Household chemicals, fertilizer, salt, and oil can cause damage and discoloration of these unsealed concrete surfaces.
How much should you spend on a concrete sealer? 
Chemically reactive sealers like siliconates, siloxanes, silicates, and silanes, along with acrylic-resin penetrating sealers can cost around $0.20 to $0.30 for each square foot.
High-performing and durable topical coatings like urethanes and epoxies are more expensive, ranging from $0.50 to $2 for every square foot. Most of the time, investing in a sealer is the right decision, especially if you think about the cost of concrete replacement.
How does a sealed floor surface look? 
This depends on the kind of sealer you use. Most of the chemically reactive types are invisible since they penetrate more into the surface. Acrylic resin sealers that are solvent-based give a more vivid color enhancement and high-gloss look to the concrete.
Water-based sealers, with their moderate color enhancement, provide a satin-like appearance to the sealed surface. Lastly, urethanes give a glossy or matte finish.
How are concrete sealers applied? 
You can use simple tools like a pump-up sprayer or paint roller to apply sealers. These include the following:
50% urethanes
50% epoxies
Reactive penetrating concrete sealers
Acrylic-resin concrete sealers
On the other hand, high-performing sealers like polyureas, polyaspartic urethanes, and solid epoxies (100%) need the application techniques, special tools, and expertise of professional installers.
When should you apply a sealer? 
For reactive penetrating like silicated and siliconates, and for acrylic-resin sealers, they should be applied to the surface as soon as the concrete can carry the installer weight. As for siloxanes, silanes, and other high-performance coatings like urethanes and epoxies, they should be applied after the 28-day concrete curing period.
If you need more information and guidance in applying sealers to your concrete surfaces, Contractor Source LLC is the answer. Call them at 1-888-263-5895, or email them at cs@walttools.com for your sealer-related concerns.