A large proportion of women use false eyelashes to extend their lashes, and the solution used in sticking these false lashes is known as false eyelash glue, this glue is sometimes also referred to as eyelash adhesive. False eyelash glue is used to stick these new natural looking eyelashes on your skin just above your natural eyelashes. You should always choose the top-notch quality of eyelash glue in order to prevent any harm to your skin or natural lashes. IN this article, we will discuss about choosing the best eyelash glue that lasts the longest and are right for your skin. Let's not waste any time and get started with the article to help you choose the best false eyelash glue for you.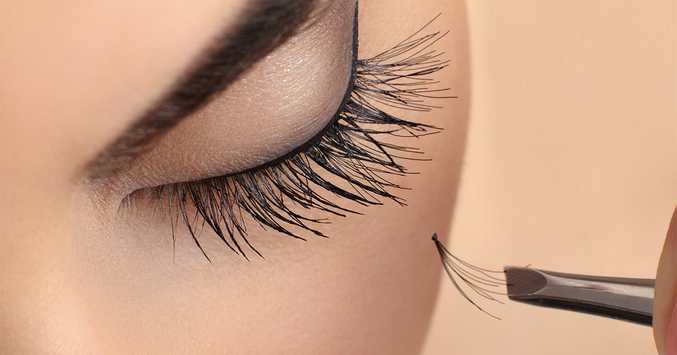 First, ask yourself what type of eyelashes do you prefer. Your choice can be can be a whole strip or an individual eyelash (requires false eyelash glue). Both extensions have their own pros and cons, as it mainly depends on what kind of look you need. After deciding the type of eyelash, you wish to use, you can move up to the next step of choosing an eyelash glue. You get two main options when it comes to types of eyelash glues. One is transparent, and the other is black. The transparent eyelash will give you a natural look after it gets dried but if you like to have a dramatic and fancier look, you can choose black eyelash adhesive. Black eyelash adhesive will provide you with an advantage of eye shadow when it gets dried. You need to be careful with timing because it's to mess up if you try to put it on before it becomes sticky. Black eyelash glue works well with darker colored eyelashes such as black and brown.
When buying a false eyelash glue, you have to be careful with the chemicals. Always check for the ingredients before purchasing an adhesive. You do not want to put toxic chemicals anywhere near to your eyes. Many false eyelash products including the eyelash extensions glue are made up of organic ingredients like oak latex, which are safe and keep a relatively firm hold. Oak latex is comfortable to wear and to remove, and you don't need any makeup equipment to remove this eyelash glue. You can remove these false eyelashes in 5 seconds, and it will not mess up with your original eyelashes.
There are a lot of online stores where you can buy false eyelash glue, and you canfind quite a few best deals from some of these stores. Just remember, always check for the ratings and reviews of the specific store before purchasing the product. This will give you a chance to select the right product when buying online. We usually recommend to choose amazon when it comes to buying beauty items, the collection and stores on Amazon are authentic plus you get the freedom of easy returns and refunds if product is not as promised.
Conclusion
In this article, we briefly discussed the right way you can purchase the right false eyelash glue for your eyelashes. If you implement all of the suggestions-discussed in the article, you will be able to find the best available product from the market.