Today, the corporate world has given a huge space for professionals to compete and stand against all odds be it any field. Therefore, being a working professional it becomes a sense of responsibility for you to prove yourself at every stage. Becoming a business-savvy individual is not everyone's cup of tea. You need to acquire some incredible business analyst, marketing, communication, and many other skills. Hence, the need for having a Business Analyst certification comes into consideration.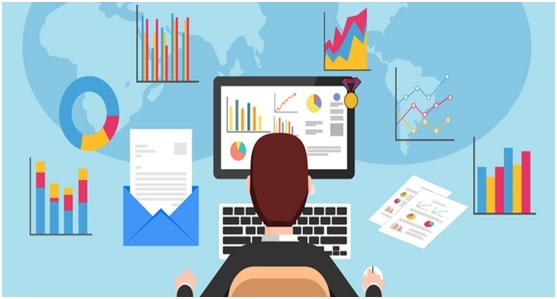 Advantages of Business Analyst Certification
You might have heard of a business analyst certification before, but are not fully aware of it. Well, today most people prefer doing over-priced MBA courses to acquire distinctive expertise. However, such MBA programs are not necessary for you to become a successful business analyst. This is because a business analyst certificate can work wonders for you.
This certification enables an individual to communicate with customers in business language.
It will prepare you regarding all the existing business models.
All you need is to get enrolled in this certification program and you will receive the best of knowledge regarding all business types.
An advantage of this certification is that you can continue doing your full-time job at the same time when you are taking training sessions.
This allows a person to save enough of his time and also do utilize time effectively.
After receiving your business analyst certification, you will be able to attend business seminars and meetings. Also, you can share your ideas and provide solutions for a business problem.
The scenario of today's business world demands a business analyst certification. So, if you are passionate about business then make sure you have this certification.
It also reflects your dedication towards your goal. This certificate in your hands will show your eagerness of achieving great heights in various fields of business.
Overall, this certificate proves your intelligence, complex understanding, confidence, and knowledge of cutting-edge business models.
Levels of Business Analysis Certification
There are several business analyst certifications available. Have a look at the top 5 levels which are based on business analysis competency.
Entry Certificate in Business Analysis by IIBA (ECBA)
The ECBA is considered as the first level of certification in the world of businesses. The International Institute of Business Analysis (IIBA) has designed this certification course especially for those individuals who are new at entry-level analysts. All you need to do is to take up this certification and pass the examination to become an entry-level, business analyst. The certificate examines your proficiency in the field of business analysis as a newcomer. From this level, one can move to other levels of certification.
Certification of Competency in Business Analysis by IIBA (CCBA)
The next level of certification by IIBA is the CCBA certification. It is for those professionals who are interested in receiving recognition in their own selective skills and expertise. This certificate is considered as the 2nd level business analysis certificate and mainly focuses on personal development, work experience, information regarding current trends in the business, and competencies. The CCBA certification is great demand all around the world and also in major industries for making business progress.
Certified Business Analysis Professional by IIBA (CBAP)
The 3rd level of certification is CBAP which is accredited by IIBA. This certification lay emphasis on those professionals who have extensive business analysis experience. You have to qualify for the exam in order to have this certification. The CBAP helps in giving you the much-needed recognition that shows your competency and skills from your career experience.
Agile Analysis Certification by IIBA (AAC)
The next comes AAC for understanding agile analysis. It shows the demand as well as the need for the collaboration of agile and analyst communities. As an Agile Analyst, a professional will be given opportunities to transform project delivery by keeping in mind the agile business framework. You will work in agile environments; hence you will always be aware of the best up-to-date practices and business trends.
Professional in Business Analysis by PMI (PBA)
The PBA certification is offered by the Project Management Institute (PMI). It is specially designed for those business analysts who work either with projects or those program managers who are connected with analytic work. It is one of the widely-recognized certifications for learning project management. It covers business analysis training along with testing through tools, principles, and business fundamentals.
Main Reasons to Become a Certified Business Analyst
Companies from all around the world are in search of top-notch business analysts. And you can be a part of such companies simply by grabbing the best business analyst certification. All you need is passion, dedication, and hard work. So, know the mains reasons for becoming a successfully certified business analyst. Take a look!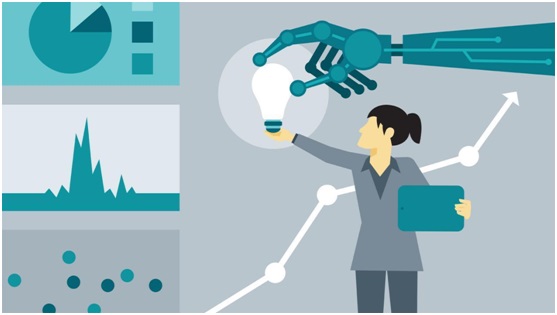 This industry certification will help you demonstrate your extraordinary business skills. So, establish your credibility and in future, you will be given various opportunities to lead a team of your own.
Enhancing Your Proficiency
A person must have and also show his desire for growing and learning news business techniques in his career. Start studying for your passion and finally qualifying for an examination not only provides you a certification but also enhances your proficiency.
One can surely build his self-confidence by achieving such certifications. It gives you a feeling of personal accomplishment and therefore, will push you to work out of your boundaries.
Recognition in The Industry
If you are interested in building your career as a business analyst, then a professional certification is the one that will make you stand out in a business market.
Gaining Business Analysis Knowledge
This certification will allow you to gain many facets of business analysis. You will get familiar with many great concepts that a professional can actually for problem-solving.
Hence, if you are really passionate about this business analyst certification, then don't waste your time anymore. You can check the website called Knowledgehut or any other for further reference. Taking up an online program is always a good option to start with. So, explore and learn different business analytics.