Botswana's wildlife concessions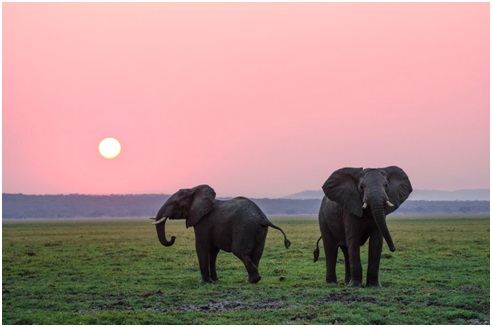 Africa is known for its coveted wildlife destinations including South Africa, Kenya, Tanzania and Botswana. Botswana, specifically, has become a very popular safari destination, with its diverse, wild landscapes, untouched beauty, open plains, salt pans, deserts, rivers and peaks.
Botswana has several wildlife reserves and concessions and about four national parks, Chobe National Park being one of them which also seems to be a favourite amongst visitors. Chobe National Park has an abundant population of elephant, as well as a host of other rare wildlife species. What's great about this region is that visitors can also embark on water safaris by boat, canoe and makoro, as well as of course game drives. You'll also most likely spot the likes of lion, leopard, elephant and buffalo – unfortunately they do not have rhinoceros, which would have made it the big five. You'll also likely spot a wide variety of mammal including wild dog, red lechwe, hyenas, cheetah, zebra, kudu some rare animals such as eland, roan antelopes and sable.
Kenya's Masai Mara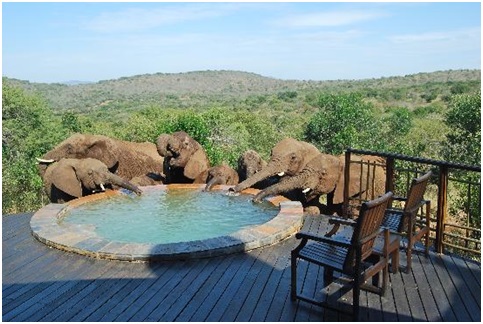 Kenya is beautiful, from the local people to the beautiful surroundings, you can't go wrong visiting this African country with all it has to offer. The wildlife sightings in the Masai Mara is excellent anytime of the year. The Masai Mara is home to buffalo, lion, leopard and elephant as well as other popular species such as wildebeest, hyena, eland, gazelle and giraffe. If you are wanting to experience the wildebeest and zebra migration, it's best to visit the Masai Mara Reserve from July to November, where thousands of zebra and wildebeest make a dramatic river crossing to find fresh pastures. This is a spectacular event, making it one of nature's greatest displays. These beautiful animals are aware that they have to be alert and strong to make this crossing as many predators, especially large hungry crocodiles are just waiting to pounce on a long awaited meal so that they can regain their depleted strength and restore their own chance of survival in the wild. The Masai Mara National Reserve with its open borders also offers the opportunity to visit a few private conservancies, Tanzania's Serengeti National Park being one of them.
Thanda Safari in South Africa
Thanda Safari is one of the ultimate private game reserves in KZN – and the whole of South Africa. It is a little gem that leaves no stone unturned when it comes to an exclusive safari experience. Thanda Safari with its stunning landscapes, abundance of wildlife including the big five and spectacular birdlife is an experience that will meet and likely exceed all expectations. The luxury accommodation is recognised world wide and has received a number of awards and accolades. There is a private villa, Villa iZulu for families or guests wanting privacy and exclusivity, the main lodge, Thanda Safari Lodge and Thanda Tented Camp, these are luxury safari tents where you get to be truly one with nature.
The Serengeti, Tanzania
The Serengeti is what people dream about as far as African Safaris go, because this is where most wildlife documentaries are filmed. The Serengeti with its beauty, tranquility, open plains that go on forever, the abundance of wildlife, crocodiles and birdlife draws many to Tanzania. The Serengeti National Park, is located in northern Tanzania and is undoubtedly the best known wildlife sanctuary in the world. This is a once in a lifetime experience where you will be surrounded by natural beauty, and where you will quickly understand why it is the most filmed and photographed game reserve in Africa. The Serengeti is divided into three parts, depending on their foliage; Northern Serengeti, Serengeti Plains and the Western Corridor. The Serengeti is well known for the great annual migration of zebra and almost a million wildebeest, this occurs a few times during the year and can take up to three weeks, making it a popular time to visit. The migration is not an easy one and often predators are lying waiting for a chance to attack and feed on these migrating mammals.
Gorilla trekking tours for Uganda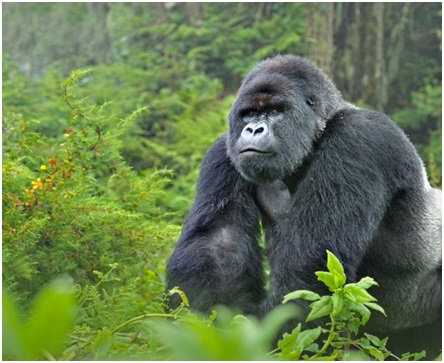 Gorilla trekking in Uganda must certainly top all safari experiences you have ever been on. Just imagine being amongst these beautiful creatures, it is such a moments where we're made to feel very small against these unique beasts of the forest. There are two trekking spots in Uganda, Mgahinga Gorilla National Park and BIF National Park, which is home to half of the world's mountain gorillas. If you respect these creatures you'll get the chance to witness their loving interactions and gentle gestures.