Parallel to the growth of speedy internet service availability and the growth of telecommunication technologies, call centers have become ubiquitous. Worldwide, companies belonging to diverse niches rely on call center service providers to outsource their customer support operations. Of course, outbound call centers do exist. Call centers serve as the backbone for running support operations of thousands of entities across the world. However, running a call center smoothly is not so simple! The success in call center setup depends both on the efficacy of the agents and expertise of the call center management. Poor management policies and practices can throttle the efficacy of veteran agents in such setups.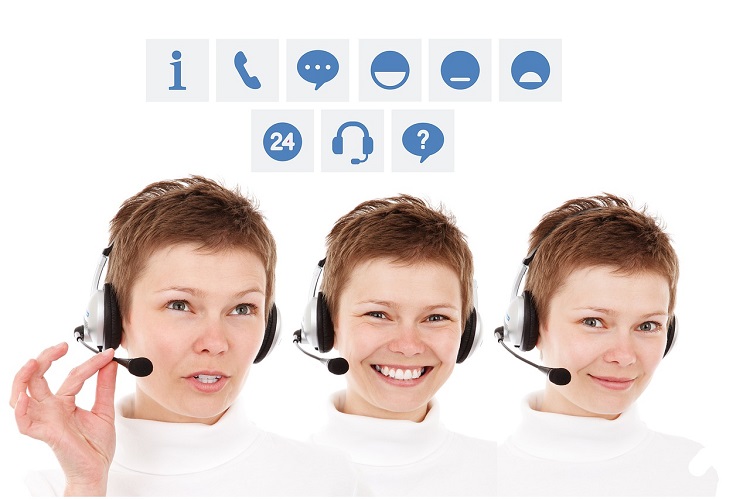 The Call Center Management Policies That Should Be Avoided
Unless the management in a call center setup is aware of the right ways to manage the workforce and bring out the best in them, workflow gets affected adversely. It also has an impact on customer experience eventually.
Listed below are some of the poor call center management practices that should be avoided at any cost:
Lack of proper monitoring – It is important to keep a tab on the performance of the agents in a call center, round the clock. However senior an agent is- he is human! So, unintentional lapses or forgetfulness can affect the agents occasionally. Stress caused burnout can also affect their performance level- as it is. Without 24×7 performance monitoring is in place, agent performance issues can crop up and that can affect customer experience negatively. Most new call center software has an inbuilt call center dashboard using which agent performance can be monitored easily. These apps also have a call recorder inbuilt. So, when you have spare time in hand, you can go through these call records and then evaluate the performance of each call center agent and then grade them accordingly. Features like this help call center managers immensely to identify those whose performance level is below par.
Using lame reward schemes – In many call center setups, the managements use reward programs that may not be of much relevance or use to the employees. Offering free snacks or gifts that are of little use to the team does not cut much ice. Instead, the management should focus on rewarding them with things that can be of use to the employees. For example, a skill development program offered free to the employees may be lapped up well. Occasionally, throwing theme parties at the office for stress-busting may also work well. However, if the call center management is treating its agents poorly, all these activities would fail to produce an effective outcome at the end. First, you need to improve the relationship between the management and the call center agents and then you can encourage them to participate in these types of team building activities otherwise nothing positive will come out of it.
Deployment of unrealistic schedules and shifts – It is true that call center jobs are stressful. Operation in such setups does not cease and so the managements deploy rotational shifts for their employees. Sometimes, owing to workload, the employees may have to work longer shifts than usual. However, the management needs to look at the practicality rather than eyeing only the workflow! Provisions have to be kept for backup agents when the regular workforce gets worn out. This way, things will keep running smoothly.
Not focusing on induction – Sometimes, the agents struggle to cope with hectic work hours or find it hard to cope with certain types of callers because the induction was not extensive. It is true that call center agents eventually learn a lot when they work but the importance of a thorough induction period cannot be undermined. If the training period is extensive they become better prepared to cope with challenging situations in the workspace.
Sticking to dated technologies – Technology, especially web-related technology is changing at a rapid speed. The call center setups need to cope with the changes in ensuring smooth operations. If a call center is still stuck with age-old software and the management does not bring new software and technologies onboard- the output will be bottlenecked. It is necessary that the call centers switch to new era SaaS solutions.
Not paying attention to feedbacks – It would be a wrong thing for the management of any call center agents to overlook the caller feedback. It is important to look into the issues pointed out by the customers. This way, the nuances of operation can be improved. The feedback can be collected through the top social media platform's email. By analyzing such feedbacks and deploying necessary changes customer experience can be enhanced.
Overlooking individual contributions and not recognizing hard work – Not all agents work with the same efficiency and dedication in the call center setups. Some agents develop more skills than others over time. It is necessary that the management takes note of the achievers and recognize their contribution. If the hard-working agents do not get the due recognition- they may not last long. Attrition is a part of the call center setup and overlooking this aspect may aggravate the attrition rate.
Not using automation – It is important that call center management starts taking advantage of the embedded automation features in the software they use. By using automation features, a lot of time can be saved. The agents can then concentrate better on important tasks while repetitive as well as basic things will be handled by the application itself. Using such automation features also enables the management to get rid of human errors largely.