Many people underestimate the importance of a landing page, yet it is where the users will give you all the relevant information you can use to target them.  If you do not have any experience in coding, it can be challenging to create a proper landing page.  You will have to depend on a developer to do it for you.   However, it is possible to do it on your own, and that is why we feel that our Leadpages review is especially important.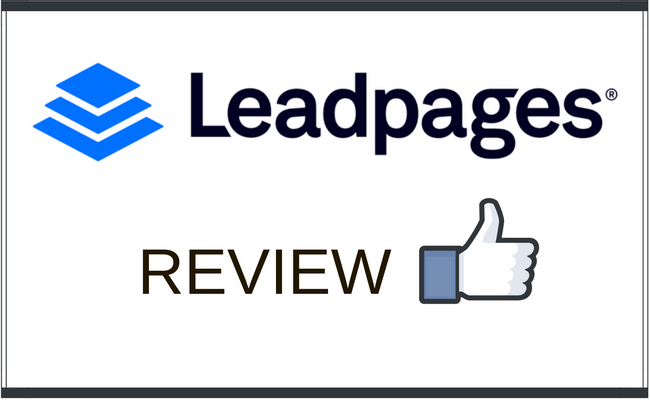 Leadpages allows you to build a landing page without coding or Design experience. The tool is easy to use, and you get templates that you can customize to your preference. You also get invaluable advice on how to run lead generation campaigns for your business.
 You have monthly, annual, or two-year subscription plans as options.  The latter is the most cost-effective because of the discounts they offer.  You have three tiers, namely standard, pro, and advanced. The prices are $25, $48, and $199 per month, respectively. The basic package will work well for a startup. However, the more you scale, the more you will benefit from the more advanced features that you will find in the other packages.
 What you will like about Leadpages
 As we have already stated above, Leadpages is easy to use and requires no design or coding knowledge.  You get to design fantastic landing pages that are sure to pull people to your website.
 You can integrate with different platforms such as Squarespace, Joomla, WordPress, among others.
 You will have access to lead boxes, which will help you convert your leads into lifelong customers.
Leadpages has very many pages that you can customize as per your preference. You get various options such as thank you page is webinars, 404 pages, checkout pages, among others. You will find up to 160 templates in the library
 What You May Not Like
You may have some issues with the drag and drop functionality.  Sometimes it will slow down without any apparent reason making it difficult for you to finish your work.
While you have access to many templates some of them are very standard and lack customization options
You do not get access to A/B testing if you are a standard user.  you will have to upgrade your package to get access to this functionality
You get access to customer support, but they will give priority to those who are in the more expensive subscription plans.  If you are in the basic plan, you will have to contend with chat support only.
Is It A Good Tool?
 It would be difficult to answer that question with a yes or no answer.  Leadpages have some fantastic functionalities, especially for startups. You must have a good landing page to attract people to your website.   With Leadpages, you get to design one without coding knowledge.  Learn the tool properly so that you can benefit from all it has to offer.  You also have the advantage of a 14-day trial period to decide whether it works for you.
 Final Thoughts
Leadpages is a fantastic tool for creating great landing pages.   But like anything else, you must have a good understanding of how it works before signing on.