Several factors may impact the value of a property. Some of these factors, like location and size, may not be in our control, but there are some factors that we can improve to enhance the quality and value of our property. 
A high valued home can have many advantages; even if you aren't planning on selling, it could get you better insurance rates and many other benefits. Moreover, a high valued home will also be more comfortable and versatile. 
Therefore, here are some simple and easy ways to increase your home's value. 
Increase the practical space: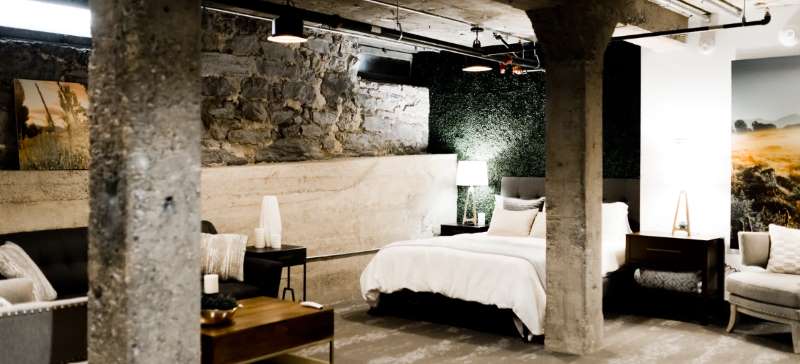 You might be wondering how you can increase the space in your home without an expansion. Well, it is possible. In most homes, the basement and attic are used only for storage, and all that space is wasted. However, if you add them to your home's living area, it can significantly boost your home's value. 
Once you have cleaned, renovated, and decorated the basement, you can use it in many amazing ways. You could add an extra bedroom to your home or add some luxury features like a home gym or a home office. 
These extra features can add a lot to your home's value and make it more fun and practical. 
Renovate the kitchen: 
The kitchen is undoubtedly one of the essential parts of any home, and making some renovations to it can make your home more valuable. However, you should keep in mind that a kitchen renovation can give your home value a 6% boost, according to experts. Therefore, making a $20000 upgrade to the kitchen, when the entire home is valued at $200,000, isn't the right move. 
To renovate your kitchen, you should consider repainting the walls and cabinets, installing new stone countertops, adding a backsplash, and improving the lighting. You should also try to make space for a center island since it is a mandatory feature for a modern kitchen. 
Make your home eco-friendly:
These days people are becoming more aware of the environment, and they are making eco-friendly changes to their homes. Green homes don't only decrease your carbon footprint, but they are much more in demand, which means that they are valued higher. 
Moreover, even if you don't sell your home, making eco-friendly changes can help you decrease your utility bills significantly. 
If you have the budget, and your area gets enough sunlight, you should consider installing a solar panel system. This will be a hefty investment; therefore, if you are planning to sell the property, you shouldn't go for solar panels. By the way, if you are in the property business, consider visiting SpanishHomes.Online to find some beneficial properties. 
Revamp the bathroom: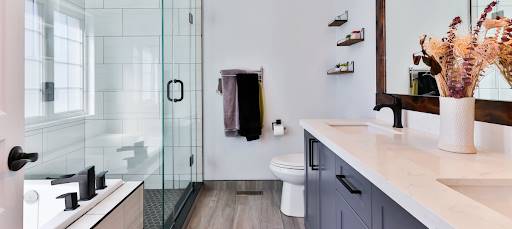 When it comes to interior design, the bathrooms are the most neglected part of a home. Though we will only spend a little time of our day in the bathroom, its decor and design significantly impact our mood. Moreover, the bathrooms also play a role in determining the value of your property. 
Therefore, consider making some upgrades to the bathroom, but keep in mind that you shouldn't change the layout of the plumbing of the bathroom since that can get very expensive. 
Instead, you should install some new fixtures, such as faucets, cabinet handles, and lights, and maybe upgrade the tiles and paint. You should add some decorative soaps and towels to the decor. 
These small and seemingly insignificant upgrades can take the decor of your bathroom to the next level and make it more comfortable while boosting your home value. 
Upgrade the patio:
In a high-value home, every part should be appropriately utilized and designed, and the same goes for the patio. The patio should be treated as an extension of the living space, and there are several ways to make your patio more functional and comfortable. 
Firstly, you should add some comfortable and stylish lounge chairs to the patio to create an outdoor spot to sit and enjoy your evenings. Another way to add a lot of value to your home is to create an outdoor barbeque area on the patio. 
You can also add a hot tub to the patio to increase your home's overall value and comfort. 
Implement modern decor and design to your home:
Contemporary design and decor add a lot to the value of your home. Almost every luxury property is elegantly decorated, with a proper theme and interior design. You should all make some decor upgrades to your home, starting from the color pallet:
Most old homes have a very monotonous design, with colors like white and other natural shades being dominant. However, these days people are opting for more vibrant accents along with neutral tones. 
You should also upgrade your home's lighting and add multiple lighting fixtures like wall sconces, pendant lights, and table lamps. Make sure that there is a decent flow of natural light as well. 
You should also add some paintings to the walls and implement an open floor plan in your home. All of these steps can help you achieve an elegant decor, which is an essential factor in determining your home's value. 
Create curb appeal for your home: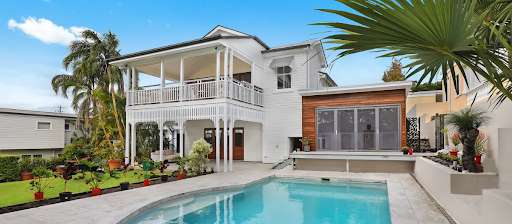 Though upgrading and renovating your home interior does have a positive impact on the value, it is very important that your property also looks great from the outside, since that makes the first impression. 
You should aim to up the curb appeal of your home, which means that the exterior should be as elegantly designed as the interior. You should make sure that the front yard is maintained correctly, and the fences aren't damaged. 
You should also look for other signs of exterior damage, especially on the roof. Improving your curb appeal adds a lot to the overall value of your home. 
Implement a security system:
Recently, there has been an increase in robberies and home invasions, which is why adding a security system to your home is a great idea. Moreover, a security system adds a lot of value to your home and allows you to get better home insurance rates. 
These days, installing a home security system is as easy as ever. You don't have to spend a lot of money and set up a sophistical monitoring system. Instead, you can install some wireless cameras and watch their feed remotely on your phone. 
You should also consider installing an alarm system, installing a smart door lock, or if you're a little old school then have your door locks changed by an emergency locksmith annually for extra security.