Whether you agree with it or not, Apple has always done good by gamers.
The iPhone, and by extension, the iPad, has long been one of the best devices available on the market for mobile gaming. However, in September 2019, Apple took its support up a notch by introducing the Apple Arcade.
The Apple Arcade is a monthly subscription service that's available for $5 and grants users access to a wide variety of titles free from advertisements. Perhaps, more importantly, it does away with in-app subscriptions completely. If you're already an Apple fan, what are you waiting for? Make sure to reload with some iTunes Gift Cards and treat yourself to an Apple Arcade subscription now!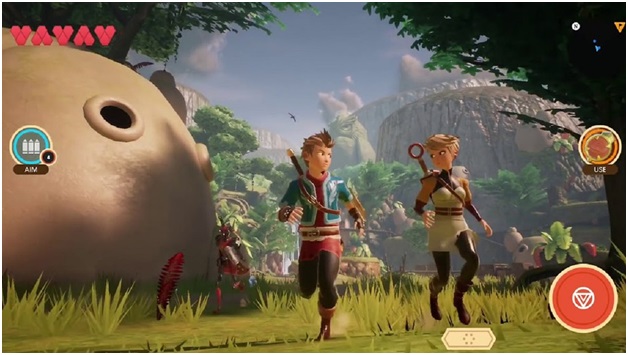 Apple Arcade is also available on pretty much all iOS devices. This includes the iPhone and iPad, as well as on Macs, Apple TVs, and even the iPod Touch.
Unfortunately, there's a slight first-world-problem to all of this: it's near-impossible to choose.
With access to hundreds of quality gaming titles, choosing just one or a couple to play every now and then isn't easy.
Thankfully, we're here to help.Below are 7 mobile games exclusively on Apple Arcade that are the absolute cream of the crop right now.
Grindstone
Apparently, there's still some space for titles inspired by Bejeweled and Candy Crush.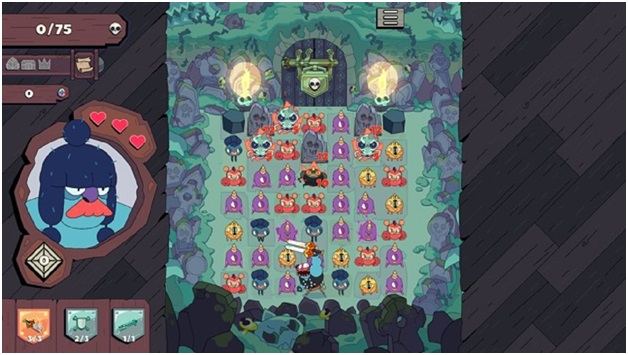 Grindstone is living proof that any kind of gaming space or genre can never be too saturated, especially if you manage to stand out among the many other wannabes and clones found out there.
Forget about the straightforward and vanilla. Grindstone is anything but.
Yes, Grindstone is just another block-matching puzzle game, and yet, it manages to separate itself within its genre by letting the blocks bite back at you as well as introducing your very own fantasy hero who you'll see chopping away at the monsters.
If you're looking to pick up a game that you most likely will have a hard time putting down, Grindstone is the game for you.
Oceanhorn 2: Knights of the Lost Realm
We wouldn't blame you if you expected the Apple Arcade to be filled with, well, Arcade-y titles.
So, we can only imagine your surprise to see an action-adventure RPG on our list, but trust us, it does exist, and it's worthy of inclusion not just because it's one of the few RPGs on the Apple Arcade, but because it's a marvelous game.
A follow-up to the original title, Oceanhorn 2: Knights of the Lost Realm, is filled with some pretty standard stuff. You're a young knight with dungeons and treasures to loot, as well as quests waiting to be completed, and of course, a big baddie that you're destined to stop. But, even though it doesn't deviate much from the standard RPG formula, its execution is top-notch.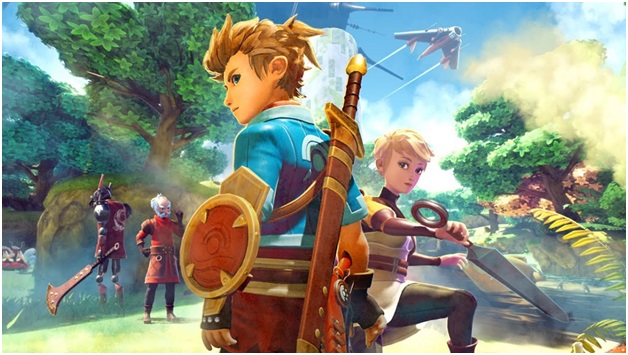 What makes Oceanheart 2: Knights of the Lost Realm so good is how it's able to successfully mix in brain-teasing puzzles with hack-and-slash gameplay.
It also certainly doesn't hurt that the game looks like it was ripped straight out of a Zelda game.
Mind you, that's not exactly a bad thing. After all, the Zelda franchise has been around for decades. Thus, it makes sense to borrow certain elements from it, including the cutesy graphics, as well as the Nintendo exclusive's rare ability to instil a sense of adoration and wonder in pretty much anybody.
Also, much like the Zelda franchise, the game, Oceanheart 2: Knights of the Lost Realm, is able to challenge you just enough without making you want to give up.
What The Golf?
What the?
Yes. We know. Don't say it. We know what you're thinking.
What The Golf is a game that isn't afraid NOT to take itself too seriously. But, don't let its stupid weirdness and hilarity fool you, What The Golf is a frustrating game that doesn't take too long to make you curse your lungs out.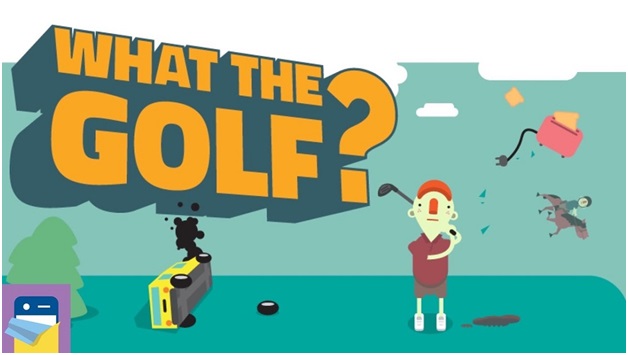 Basically, in What The Golf, you try to hit the golf ball over a house that's inconveniently found in the middle of the golf course. The only problem? Well, apparently, the house moves.
What The Golf sells itself as a game for those who don't like golf.
To be honest, we see it as a game that everyone should try out if only to see if they'll love it or hate it.
Butter Royale
Fortnite and PUBG Mobile might be the battle royale kings, but there's no reason why you shouldn't bother to give Butter Royale a chance.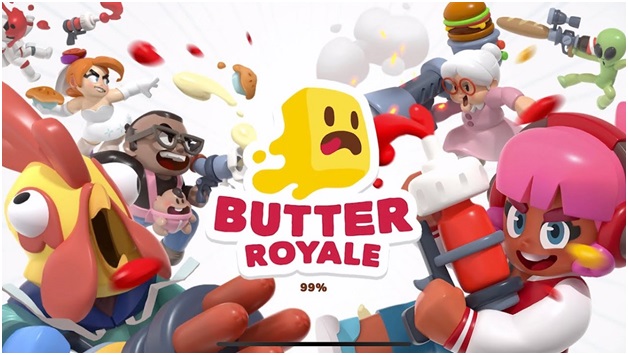 A quirky and fast-paced alternative to the genre's staples, Butter Royale lets you choose between 50 playable characters before setting you off to do battle against 31 other combatants in rounds that shouldn't take longer than five minutes to finish.
Even better, Butter Royale has a number of different modes available, just in case you're looking for something different. Not to mention, it's got loads of content waiting for you to unlock.
Shinsekai: Into the Depths
Gamers looking for a Metroidvania fix on their Apple devices won't need to look further than Shinsekai: Into the Depths.
Developed and published by Capcom, Shinsekai: Into the Depths exchanges the fast-paced, action-oriented combat that most Metroidvania titles have with something more slow-paced. But, it does so to great effect, and with an in-game explanation too — you're walking around in the deepest parts of the ocean wearing a pressure suit.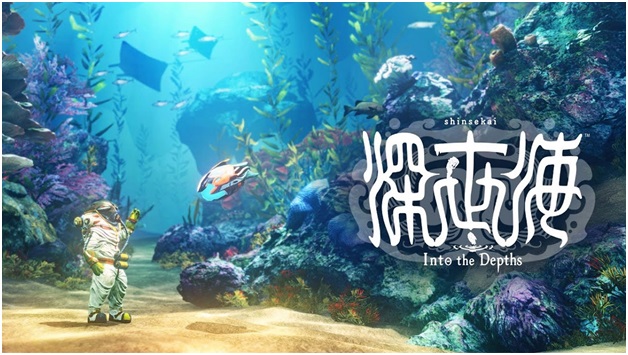 If you can make it through the slow beginning, you'll be treated to a surprisingly deep game that constantly introduces new stuff to help keep things fresh.
The atmosphere also helps add allure to the game as well. It's beautiful if not mysterious. It certainly looks the part of what the world could possibly look like in the event that we're all flooded and submerged underwater.
But, what is perhaps the best quality of Shinsekai: Into the Depths is that it plays just as well on your touchscreen as it does on any gaming controller.
Sneaky Sasquatch
Crowned as the subscription service's "Game of The Year" it's easily one of the best reasons to subscribe to Apple Arcade.
The premise of the game is simple: you're THE Bigfoot, and you have to sneak about scavenging campsites for food so you can sell them to a suspicious-looking bear.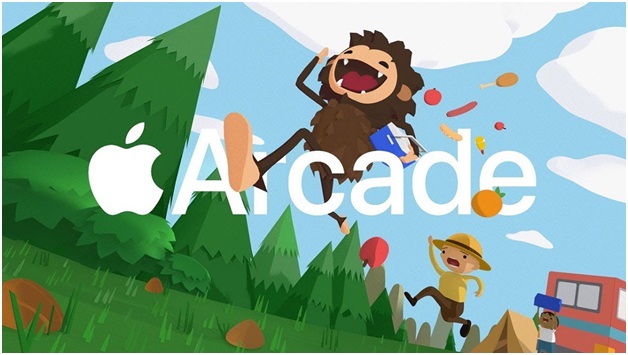 Fail to do so and you risk getting caught by the park's ranger.
But, while that does sound like it gets boring pretty fast, you'd be surprised as to how much fun it is to have to try and be as discreet as possible while being arguably the biggest and largest humanoid creature on the planet.
To add even more fun to this, you can also dress like a human, steal golf carts and play golf, go fishing, as well as do all sorts of silly but fun activities.
Assemble With Care
Assemble With Care is one of the shortest games on our list. In fact, it's one of the shortest games on the Apple Arcade. But, make no mistake, you'd be spending more hours thinking about this game that you'd care to admit.
Just as the name alludes to, the game is about assembling stuff.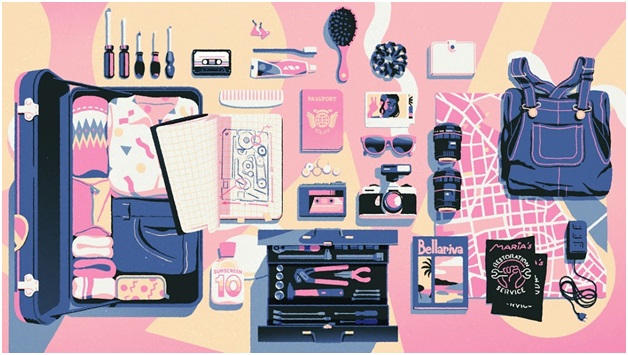 Players are put in the expert hands of Maria, a young woman who travels all over the world, fixing anything from broken cassette players, neon signs, and in some cases, relationships. But, don't let the "fixing" part fool you, this isn't some challenging puzzle game. While that may sound disappointing, the mundanity of these "simple" fixes can actually make for quite the relaxing experience.
Plus, there's plenty of joy to be had to witness the owners all but jump in joy once they get their prized items fixed as good as new.
Assemble With Care might not be your typical gaming title, but it is quite satisfying to play. Not to mention, the watercolour-esque graphics are beautiful and aesthetically pleasing to the eyes.
Final Thoughts
Mobile gaming has proven itself as more than just a novelty. Apple's newest subscription service only further cements that fact.
Filled with dozens upon dozens of must-play gaming titles, the only reason why you shouldn't subscribe to the Apple Arcade is if you don't spend much time gaming anyways. But, if you're the sort who spends a couple of hours playing video games occasionally, then this is the subscription service for you.
Add the fact that you get access to the 7 can't-miss titles listed above with your subscription, and you can see why the Apple Arcade has been referred to as the gift that keeps on giving.