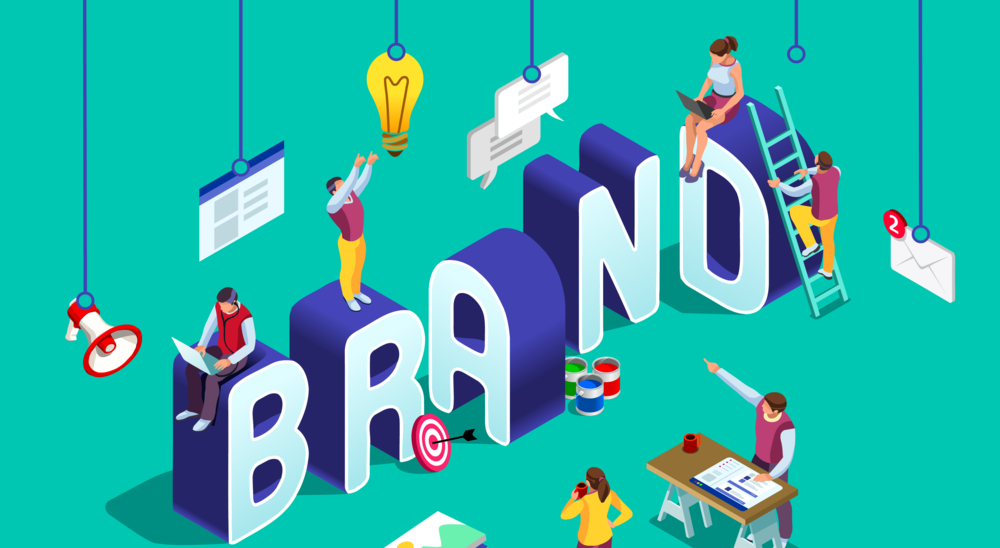 Starting a new company in just a few days or planning to start a business? Congratulations for taking this decision! You are already aware of the fact that there are a lot of things to take care of. This may confuse you to decide where to start. We are assuming that you have already researched the startup ecosystem. So, the conclusion is evident that the market is very competitive. With more startups flooding in almost every field, reaching the goal for companies is becoming difficult. It is becoming difficult than ever to attract potential clients.  
Branding is essential to portray your values. It is something that needs planning even before you plan to start a company. Branding is included in the life cycle of a startup very early. Moreover, branding is not rocket science, and with the right strategies, you can always stay on top. So, what is the right way to brand your startup?  
Let us have a quick look at some of the best tips for adequately branding your new endeavor.  
1. Research is the key 
Research is crucial when you want to brand your ecosystem.  Without a proper execution plan, branding will fall flat on its face, and you will end up making vague efforts. Plan accordingly after carrying out detailed research. This way, you can get an idea of your competitors in the industry and what your place is. You will also know about the basics like your target audience, etc.  
2. Know your competitors better 
The best way to lead a competition is to beat your competitors ethically. Hence, you must perform a better analysis of your competitors. Since you are the only player in the industry, you will have to prove why you are the best. To outstand your competitors, it is essential to know their performance. By observing their offerings, you can serve your clients with the best solutions which they will not refuse. This way, you turn out to be their preferred choice.  
3. Defining your purpose 
The core of a brand identity is its well-defined purpose. The purpose of a brand distinguishes it from the rest of the players. The purpose here is a comprehensive concept that includes civilization and standards. It is not only limited to the ultimate goal of a startup. Companies focus on providing promising experience to their customers. They focus on changing and enriching the lives of their customers. It helps to make a brand reliable and procure a strong following. With a defined purpose, investors and customers will know whether your brand can meet their expectations or not.  
4. Personal branding is significant as well 
You must have heard the adage, "Charity begins at home." In the same way, while planning for the branding of your startup, you should pay attention to personal branding as well. You need first to find answers to some basic questions.  
❏ What do people think about you? 
❏ Depending on the way they perceive you or your brand, will they buy your products? 
Customers are interested in doing business with brands they know. Personal branding offers a lot of benefits too, which includes:  
❏ People believe in you. 
❏ They look forward to knowing more about you and your brand.  
A big question still awaits an answer. How to do personal branding?  
Using Social Media is the best way to interact with your target audience and stay engaged frequently. Speaking about themes certainly will keep you ahead.  
5. Target Audience is vital 
Branding is of no use if you are not aware of who your target audience is. There are a few things you need to gauge to understand whom to tap.  
❏ The factors that will determine your customers for you. 
❏ Know what your audience needs.  
It plays a primary role in deciding the most effective way of presenting yourself to those who matter the most for your brand.  
6. Visual Presence
A picture speaks more than a thousand words. Hence, graphics are the best way to spread the message about your brand to the world. The fonts, colors, images used to portray your message plays a vital role in spreading the word about you. They are the best way a brand needs to communicate with their potential customers. People should have a clear understanding of what your company is offering. Even if you need to invest some money to create visual presentations, you should consider doing so. Customers will build a picture of your brand, and they will recall your presence the next time they require any of your offerings.  
7. Social Media more often is worthwhile 
Do you remember how challenging it was for new brands to prosper in the market a few years ago? Branding was a tedious task, and businesses had to find out strategies to make their brand popular.  
The inception of social media has made it easy for modern-day businesses to perform brand awareness campaigns. It is easy to reach your prospects there. Attract customers by sharing your views on varied topics relevant to your offerings.  
Establishing a voice for your brand is essential. It is the only way to ensure that your prospects will remember your brand when they are looking for one of your offerings. Social Media can make your brand popular beyond expectations.  
Conclusion 
Brand presence is integral to thrive in the cut-throat competition of the startup ecosystem. Even after establishing a great personality for your brand, you will have to strike out innovative strategies to reach more prospects. Keep finding out ways to update your brand as needed. Consistency helps, and your brand will experience required visibility and authority. Develop a game plan as early as possible and build a strong brand identity. Play the cards right, and your brand will evolve across all marketing platforms. Let your brand live in the minds of people.