Karwa Chauth is one of those festivals that celebrate the endless love between couples. Every married woman waits eagerly for this auspicious occasion. Why not make this special day more special for the lady love? There are many varieties of gifts that can help you in expressing your love to your gorgeous wife. So, hand on a Karwa Chauth Gift For Wife and make her feel out of the world with your immense love.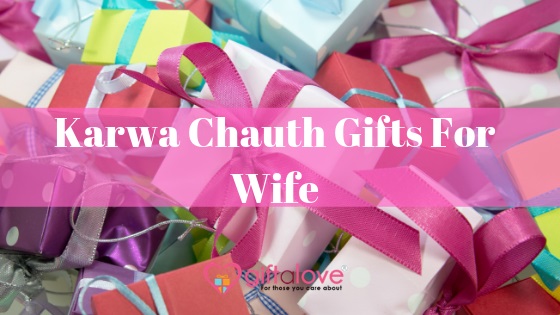 You must have preserved those memories in your heart when your wife has fasted for the first time. Doesn't it feel amazing when someone gives you this importance in life? From cooking to taking care of you; she has done everything to keep you happy. On the auspicious day of Karwa Chauth, from sunrise to moonrise, wives fast for their husbands and pray to God for the long life and well-being of the husband and the family members. Being a husband, now it's your turn to make your wife feel special and happy. Admire her efforts and praise her with a beautiful and hearty gift.
Here is a list given below that can be your ultimate solution for this festival. You can buy Karwa Chauth gifts from this list as per your taste and can express your hearty emotions and feelings to your wife.
Kindle for book lovers
If your wife used to be a voracious reader in past years, but now in household chores, she gets no time to read books, then you can gift her something through which she can pursue her interest once again. A kindle will be a perfect gift for her. She can read her favorite book wherever she wants to. She will love you can your gift for sure. But, whom she will love more is doubtful!
The dishwasher will be an aid
You must have noticed how incredible it feels when your wife steps into the kitchen after work. This tiring dishwashing chore irritates her the most. You can reduce some of her burdens by getting her a dishwasher as a Karwa Chauth gift. This will not only reduce her chores but also give her some time to chill and relax.
Memorable photo collage
You must have those memories preserved in your mind's eye when she has entered your life. From that day, you both have celebrated every festival and every occasion of your life together. Just take a walk through the memory lane and pick those photos that were memorable and convert them into a beautiful collage for your wife.
Air fryer for healthy eating
Every morning, she dives deep into thoughts about what to make for breakfast, lunch, dinner that is healthy and contains no oil. You can make her task easier by gifting her an air fryer. This will not only make her kitchen work easy but she will also feel happy and relaxed for your health.
Mp3 player with her favorite playlist
Mp3 player is a common gift. Make it special and amazing by adding her favorite songs in the list. You both are living together for so many years. Impress your better half with your thoughtfulness and get her this stress buster as a Karwa Chauth gift. Her smile will be the count for every effort of yours.
A romantic dinner date will be perfect
Taking your wife out and spend with her some quality time is the best idea to make her feel special. You can take her to the place where you both have first met. This will relive all those golden moments of your life. You can also buy Karwa Chauth gifts for her and can make your occasion amazing.
All the gifts listed here are unique and out-of-the-box and your wife will surely like them a lot. So, don't think twice before picking any of these. From chocolates to flowers; you can pair the above-mentioned gifts with any complimentary item. The list is endless. For this, you can explore GiftaLove.com, which is an online store having some amazing gifting accessories that can make your Karwa Chauth festival special and amazing. From the beautiful flower bouquet to chocolates and cakes; you will get everything here. Even, if you wish to send Karwa Chauth Sargi to your daughter-in-law, then here your wish can be fulfilled. With the amazing delivery services; your gifts will be delivered to your loved ones very easily. So, don't scratch your head and Buy Karwa Chauth Gifts online this year.