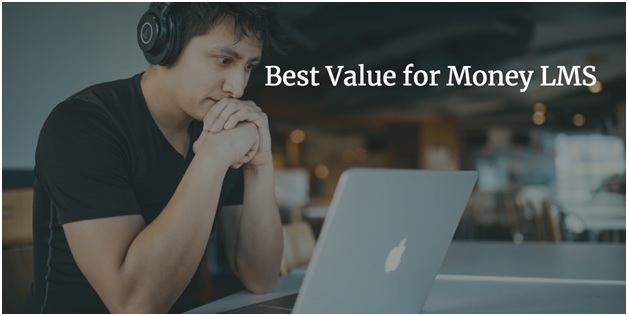 Choosing a perfect LMS can be a crucial factor during e-learning strategy implementation. There is no shortage of enterprise learning management systems in the market. In fact, the market is overwhelming with hundreds of options. You need to choose and adopt a solution that will enable you to scale your training efforts and ensure you achieve your learning goals.
Check out the following 6 tips to choose from top LMS platforms for your business to provide the best possible eLearning experience.
Pick the Essential Features Required for Your LMS
It can be challenging to meet all your list of must-have features for your new LMS as there are varieties of options in the market. However, it's essential to define your non-compromisable list of features and functionalities to get maximum ROI. For example, you can narrow down your choices based on aspects such as mobile-friendliness, content reusability, gamification, social learning, or microlearning, etc.
Find out the type of eLearning you want to offer to your learners. Determine if you need a new enterprise experience, untapped customizability, or ready to serve many more students in the future. This will help you to shape your list.
For example, a system that is proposed for Academic learning won't meet the expectations of corporate learning environments. You can select a suitable solution here only after being certain about your requirements.
Read Reviews Online for the Best LMS:
It's an important parameter to know how your potential LMS software is like to use. Getting an inside measure of existing customer reviews can be a great way to gain additional insights.
If you want to find out the best value for money LMS then read some online reviews and learn from people who are already using it. Sometimes, you might also discover some new features, which were originally overlooked, but you might like to use them in your LMS for a better experience.
You can have a direct look at the review sections on each LMS's website. Also, check with some independent review sites to get both positive and negative aspects. The reviews show a clearer picture. Go through the comment section and see what users tell about the features and functions of the LMS. You would be able to find out the pros and cons of your selected LMS choices.
Filter the Pricing Model for Different LMS:
The pricing model is yet another way to find out the best LMS platforms from the top listing. Some LMS providers offer SaaS-based solutions while others offer open-source alternatives.
You can select the platforms according to your requirements, budget, and preferred pricing models. Check deployment type and pricing structure to find out if you want a self hosted LMS or SaaS-based hosted solution for your organization. Some LMS vendors offer free trials or demos to try before purchasing. You should sign-up and see how it works, and what things you like, or want to customize.
If you want to know in-depth about a particular LMS and want an LMS platform comparison, book a demo and get a complete personalized explanation for the whole system. You can also clear your queries if you have specific questions and doubts about the solution or its pricing model.
Assess the Support Service:
Something which you need to consider when you're doing a learning management system comparison is the level of support available after the purchase. Support service is a key component in finding out the best LMS from the online directory. Always check the kind of support options vendors offer to overcome minor obstacles.
Make sure the tech support team is ready to assist in navigating any programming malfunction or during the data migration. Some LMS vendors include the support services with their LMS package to ensure any kind of help in the future. Check if the company can be able to troubleshoot problems that you may encounter with the LMS. Also, check the company offers round the clock support ranging from replying to emails and FAQs to phone support.
Evaluate Performance Overview:
Validating performance overview from different LMS platforms before purchasing can lead to a better learning experience. You need an LMS with a vindicated track record, high rating, and a good recommendation score to evaluate the performance of the tool at a glance.
Get to know the qualifications, experience, skill sets, and background of LMS vendors during LMS platform comparison. Examine the online reviews from the available options in the online directory. Compare the best LMS solutions as per metrics, analytics, and reporting features. This ensures you to get the best value for money from your selected LMS solution.
Finally, consider whether your LMS will integrate with other systems that you have been suing in your business. You'll also have to evaluate how the new learning system will be integrated with your existing technologies or software solutions. Check how you want your learners to access all the information, whether they can use the LMS on their mobile devices or not.
Check Data Tracking Capabilities:
The tracking features in an LMS are equally important along with the design and development abilities to create the best possible e-learning experience. You need a data tracking report to measure the performance of a learner if any areas of your online course need to be refined. The data tracking provides an opportunity to specify the reporting options that cover training record maintenance, automated scheduling, dashboard, and graphic reports.
Keep all these helpful tips in mind while choosing the best value for money LMS from the online directory. A bit of evaluation, internal auditing, and research will help you to select the best LMS in the market by avoiding trial and error to choose an LMS.
Compare the feature highlights of some key LMS vendors after sorting out from a comprehensive list to find the ideal LMS for your organization. You can easily find the best LMS to improve online training ROI and effectiveness.