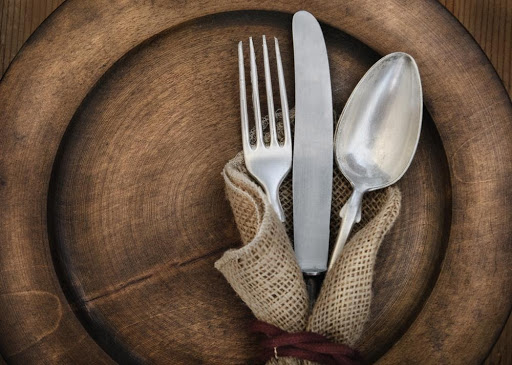 Is your set of stainless steel cutlery full of dents, dull and unattractive? Or you are starting a new life and you need the best set of stainless steel cutlery for your kitchen. Everyone reaches a point you need to retire your old cutlery for a new nice set. A lot goes through your head on how to get long-lasting and sturdy flatware. Also where to get modern, yet simple cutlery with beautiful designs on them. Plus, how to choose the best for the dishwasher or handwashing as you prefer and those that do not rust. The above are common concerns to regard as you shop for your new set of cutlery. In this article, you will learn of things to consider when buying cutlery to get the one you will love and lasts for a long time. 
  

It should fit your lifestyle 
To begin with, your everyday cutlery needs to fit in your day to day life. Although everyone buys cutlery that looks good on the table and feels great on hands. This should come in second after you consider the type of lifestyle you lead. For instance, do you wash by hand or do you use a dishwasher? Cutlery is an investment, but if it is for day to day use, you don't need to buy a set that costs hundreds of dollars. Since cutlery you use every day will eventually take a beating after a while. Therefore, be real with yourself and do not allow trends to blind you. Have what you can afford to maintain and care for instead of getting high quality and you are not in a position to handle them correctly. More importantly, as you buy dishwashing detergents the lemon-based ones harm your cutlery.
  

Don't rush to buy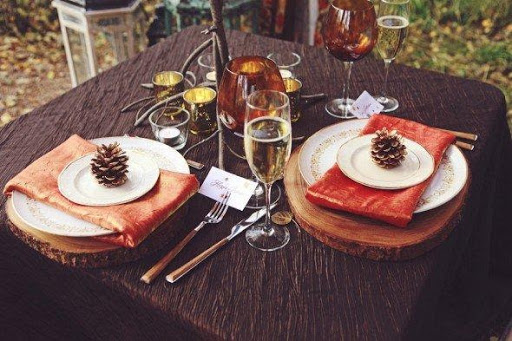 Among the ins and outs of buying cutlery. You mustn't rush your purchase whatsoever. If you get a set of kitchen knivesthat you admire, but you cannot use it since the set has no serrated steak knife. It is not worth the buy. Thus, you should be patient and get something that is both beautiful and useful in your home no matter the cutlery you are buying. Therefore, when considering buying an entire set is not a good idea, order, or buy your cutlery separately. In this way, it suits your place setting and that for kitchen use. 
  

Buy a set for a test run 
If you find yourself researching for the best cutlery online, considering buying a set for a test run is a good idea. When you have the cutlery in person you can feel the weight and balance. Also, you can see where the logos are clearly. To know good cutlery, even though it feels heavy it should be relatively even. For instance, when you are checking a fork, consider how it feels in your mouth and your bowls. More importantly, the fork should not tip over when you set it in a dish since one end is completely heavy. Also, check if the utensils are short in size that they fall into the bowls you are using. Plus, the flatware should match the curvature of the bowl in a way the spoon gets in comfortably. Hence, when you buy a set and use it for a month you can tell whether it is the one you need or not. This is better than buying in a hurry a large set, and realizing it is not worth it.
  

Buying classic cutlery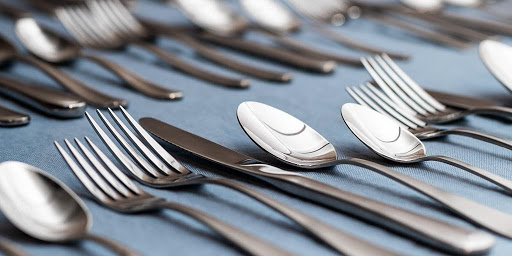 Classic cutlery is better for a reason as much as it looks beautiful. Nonetheless, do not be misled to buy classic cutlery for how beautiful they look due to the pattern and color. Since there are many cool modern sets on online and offline shops. Remember utensils need to be functional not just attractive to the eye. Firstly, some of these are weird to eat with as they are not ergonomic. However, when you get a classic pattern with good ergonomics embrace it if you need it for your home. Most notably, if you have to buy the classic set, in most instances, they do not hold up as they rust easily, get water spots, and require hand washing. Especially the black, brass, and copper flatware sold in most malls. Although they are fun, use them for special occasions other than everyday use. Additionally, when you have classic cutlery you tend to have to use more unique dishware to blend.
  

Check product descriptions 
Many flat wares have a product description but most people are not aware of what it means. These descriptions have a combination of numbers that helps you learn what you are buying. Also, you can know how long the cutlery is going to hold up. Check for the number in the description text as they are hidden and not as visible. For instance, if you see 18/10 this is good cutlery as it produces the greatest resistance to rust with its high nickel content. 18 means it is the chromium amount, while 10 is the nickel amount. Therefore, if you find it is 18/0 this is not a good set as much as it looks lovely. However, you can consider 18/8 as it can last long as well. Consider the above whether you buy your cutlery as a place setting or a single piece.
  

Longevity of sets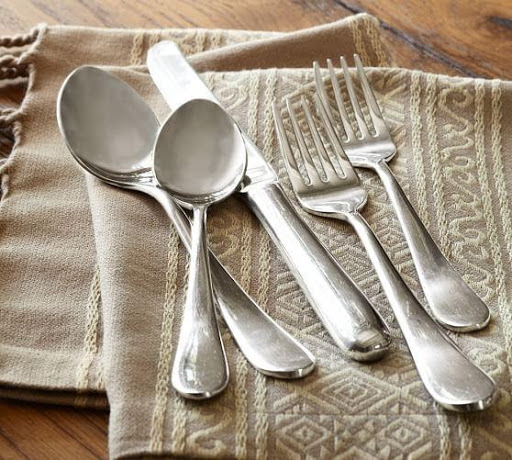 When buying a new set, it is common to find the latest trends tempting and you feel the need to add it to your home cutlery. Nevertheless, it is best to buy a set that will be in production for a long time, as the sets that are trending are normally there for a while. As they are in most cases out of stock fast and come back after a few months. However, when you buy what is in production for long you can easily get more place settings when you need them. Also, they will match your investments and replacements years later.