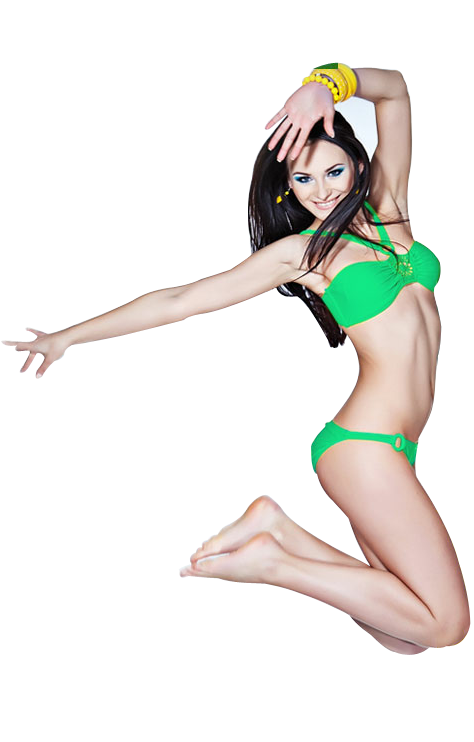 Once you source the perfect bikini, learning to style it to perfection is the next step. You can elevate your bikini by creating a summery look that grabs eyeballs. With a little attention to detail, you can send temperatures soaring as you lounge by the poolside or beach.
Do not hesitate to add a modern twist to your favourite bathing suit as you gear up to take on the summer heat. For a refined, flattering, and elegant shade that flatters all skin types, opt for an emerald green bikini. Both bikini tops and bottoms are available in this captivating colour to ensure you make a bold and stylish statement. 
A few accessories add elegance, yet retain the minimalist nature of your bikini. Well-tailored bikinis are designed to complement your body and fit you like a glove. The bikini adapts to your shape with every subsequent wear, whether you take a dip in it or merely sunbathe.
The soft fabric is used to manufacture the bikini to give you maximum comfort, knowing it hugs your curves. The striking green ensemble enhances your best features, including your enviable tan. For the top, you can choose between the crop, triangle, bralette, or scoop neck bikini styles. The lower half also offers choice by way of high cuts, thongs, or tie sides.
The trendy green bikini feels like silk against your skin and dries out super fast. Suggested here are five ways to style it to perfection:
Protect Your Head
A hat protects your face from the harsh rays of the sun and makes for a welcome addition. There are many different varieties to choose from, which lend a practical touch to your bikini. 
You may strike a summery cool pose with a straw hat or even a floral bucket hat. The latter is easy to carry in your bag, and even if you get a little water on it, it will dry up with time.
Wrap It Up
If you do not like fancy hats, a printed scarf is a good alternative. Wrap the scarf around your head such that it keeps your hair in place instead of allowing the wind to create a tangled mess. Scarves in vibrant prints, whether pleated or silk, lend a classy touch to your beachy vibe.
Charm with Shell Trinkets
Delicate and attractive jewellery always lends additional charm to your attire. What combines beautifully with your bikini garb are necklaces, bracelets, and earrings made with pretty shells. This very feminine touch only enhances your overall look and makes you feel dressy despite the barely-there bikini. 
Peek-a-Boo Sarong
Pair your green coloured bikini with a matching or contrasting sarong for a pop of colour. A transparent or net sarong gives you light coverage yet reveals a hint of what lies beneath. You can knot it up to one side for an asymmetrical and trendsetter look.
Funky Shades
Sunglasses in unusual patterns and coloured rims spell cool and enhance your personality. Sporting cat-eye and angular shades will help you grab all the attention. Wearing a pair that matches well with your emerald green beachwear seals the deal.
Innovate your look with bikinis that celebrate you. Turn to a luxury swimwear brand for a timelessly styled piece.