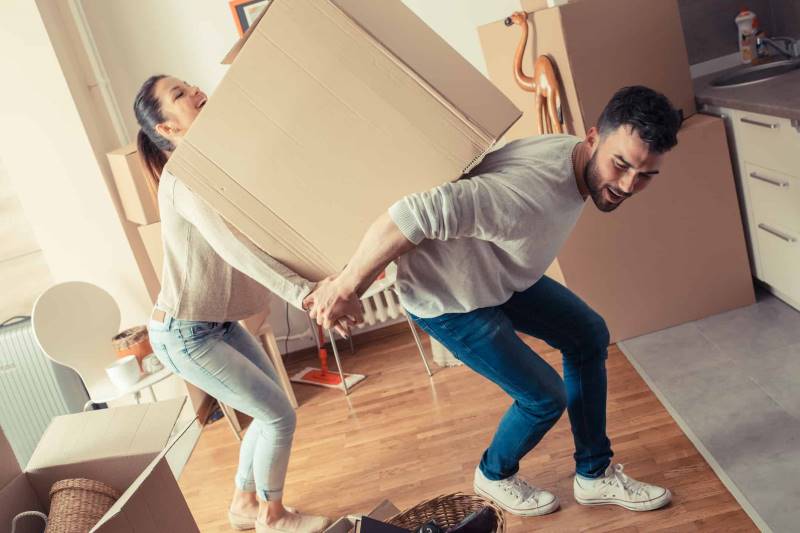 Moving to a new house can feel like a bit of an adventure, but with such a long list of things to do, it can quickly turn into a nightmare. From dealing with realtors and legal issues regarding the sale of the house to the long, boring task of organizing and packing your things, it can sometimes feel like this process goes on forever. 
Because of this, you can find yourself overwhelmed, wishing that things were a bit simpler. Luckily, there are professionals you can hire to help you get through it. Here are 5 useful services you can use when moving to a new home. 
1. Professional Movers
Of course, the first thing you probably think about when organizing a move is hiring a removals company. to help. If you don't have a lot of stuff and can fit everything you own into your car, then perhaps you don't require this service. However, if you're moving heavy items of furniture, mattresses, and much more, you're going to need some help.
2. Vehicle Transportation
This service is great for those who are moving cross-country or across the border and don't want to make the long-distance drive themselves. You can organize to have your car picked up and dropped off by companies that specialize in vehicle transport. They can help make your life a lot easier — all you have to do is catch a plane, get settled into your new home and your car won't be far behind you. 
3. Storage
Storage facilities can be useful for any occasion, but particularly when you're moving to a new property. You might find yourself staying in temporary accommodation while you're waiting to get into your new house, and keeping your belongings securely stored away during this time will help to put your mind at ease. Or you might prefer to wait until you have decorated your new house or have completed renovations before you move your things in, which is another great reason to rent a storage unit. 
4. Cleaning Service
You can use professional cleaners for both your old home and your new one. If you're moving out from a rented property, your landlord will expect you to leave it in good condition if you want to get your deposit back. To make sure there is nothing they can complain about, hire a professional cleaner. Even if you used to own your old house, still make the effort to leave it clean for whoever is moving in after you. It could also be worth having your new home cleaned before you move your stuff in so it's one less job for you to do.
5. Decorators
A fun part of moving into a new home is decorating it how you want. However, the process of decorating itself can be tricky and very time-consuming. Do you want that after a big move? Why not hire expert decorators to do this for you? You'll be left with perfectly painted walls and will finally be able to relax in your new house. 
Make the moving process easier next time by using these 5 professional services.