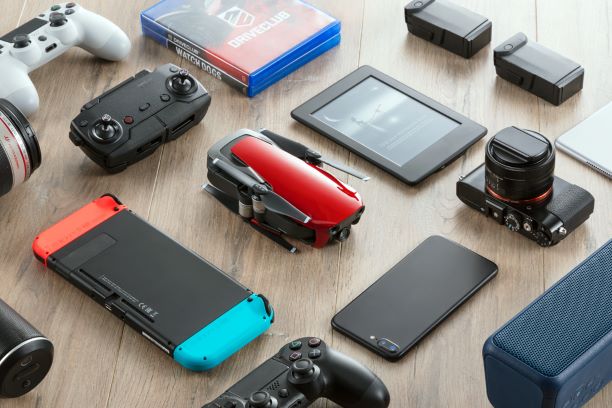 Portability can make even the most mundane of contraptions awe-inspiring. Nowadays, with so many of us on the move and in constant motion, portability has become an important factor when we buy new products. The ability to move something around and bring its capabilities with us wherever we go is freeing and allows us to be more prepared on our travels. With that being said, here are some amazing portable gadgets and devices, with plenty of them having the potential to be lifesaving. 
Portable Washing Machine 
It turns out you don't need a constant water supply and electricity to have a working washing machine. Instead all you need is the power of your feet to give your clothes a competent wash. This device is great for people who might be travelling for a long time or those who are camping and at risk of getting dirty. By pumping the washing machine through a foot pedal, you can give your clothes a nice spin while washing it with your usual laundry powder. 
Portable Garage 
It's crazy to think that the massive structure used to house your car can be made portable, giving you a lot more freedom as to where and when you can protect your car. Portable garages are a great solution for those households that may lack a traditional garage and offers great protection from both harsh sunlight which can damage paint, as well as rain and storms which can dirty your car. 
There are plenty of options on the types of garages you can get, with a range of dimensions and roofing types so that it can be built to suit your vehicle storage needs. 
Portable Printers
Portable printers are a great way to instantly immortalize your favourite snaps and pictures. Many of these printers are incredibly compact and can be plugged into the charging port of your mobile device to instantly print off polaroid photos. It's very much a throwback item, but it is nice to be able to create a physical print of your photographs which can be used to decorate walls or even be sent to other people as gifts. 
Portable Chargers
Portable chargers have been a lifesaver for people when out and about. They can help prolong our phones and devices battery life, allowing us to use it more frequently and for longer. This means that we can go even further for longer durations from our homes, and is an essential for every vacation, camping trip, or even a day trip into town. 
Portable Bottle Blender
Smoothies are one of the best things you can drink, as they're packed full with essential nutrients, plus they taste pretty good too. However, for the longest of times it's been impossible to blend fruits and create smoothies on the go. Now, with portable bottle blenders, you're able to create delicious smoothies and soups while on the move, with surprisingly powerful battery powered blenders. It also reduces mess as you're drinking out of the same thing used to make the meals. All this comes together to make a genius product.