Strollers are every parents' lifesaver. They won't get tired carrying their baby, providing them relief to do other things too. Practically, every mother you meet in the park, mall, or even at the zoo always has their strollers with them. Since a stroller is considered a necessity, you might want to have a stroller for you and your baby that is unique and more trendy than those typical ordinary strollers, right? Well, you are in luck! Here are some 5 trendy strollers that you and your toddlers will love.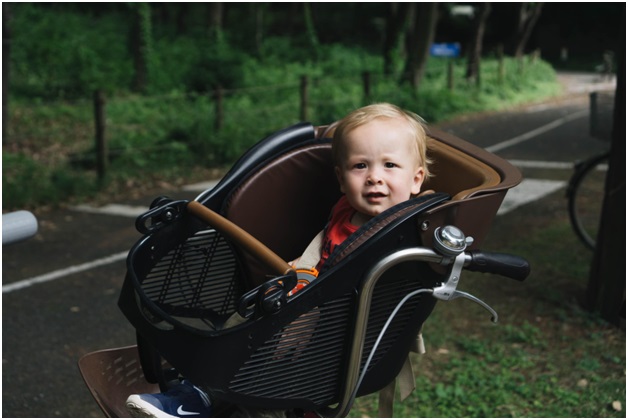 1.  Beautiful Bambino Egg Stroller
The one thing that made this stroller trendy and unique is because of its shape. The Egg Stroller's curved lines give out a very stylish look without compromising its safety and usability. The Egg Carrycot is suitable for first-month babies because it offers a cozy and comfortable environment. Its egg shape helps in keeping the baby safe while it is in a lie-flat position. The smooth touch fabrics create soft curves and continuous lines, making the stroller feel luxurious and more unique than the other strollers.
2.  Familidoo Air Twin
The Familidoo Air Twin is known for its lightweight and has a super-compact buggy. This stroller is also easy to operate since it has a one-handed fold ideal in today's fast-paced urban environment. The Familidoo Air Twin stroller has a front and rear wheel suspension and has an integrated 5-point harness that ensures your toddlers' safety. It has a good size 3-panel sun canopy, and the design makes it look stylish and trendy.
3.  Ickle Bubba Globe Ultra-Compact Travel Stroller
The Globe Ultra-Compact Travel Stroller has style printed all over its product. This luxury urban cruiser weighs 6.4kg, which can fit neatly in overhead lockers or cabinets, perfect for traveling. You can bring this stroller with you on a plane, train, and even on your automobiles. Its compact feature allows you to carry it anywhere. Bubba Globe also has a large extendable UPF 50 hood that can protect your baby from harmful sun rays.
It has a front and rear suspension, which gives a smoother and safer ride for the baby. It has stylish leatherette tan handles that compliments the look and surprisingly comfortable too. Together with that handles are ventilated roll up fabrics which keep your baby cool in warm weather.
4.  Bugaboo Fox 2 Stroller
Bugaboo Fox 2 Strollers are known for its unique chassis design and have large puncture-proof wheels, making it look stylish and trendy. It has advanced suspension suitable for different terrains, strong yet very lightweight. It also has a compact two-piece fold for easy and convenient storage. This stroller is unique because of its large wheels that give a stable ride on any kind of terrain. Its wheels also have a two-wheel position for a more leisurely ride through sand or snow. If you want your stroller to look cool and bad-ass at the same time, then you might want to consider this one.
5.  Silver Cross Jet Stroller
The Silver Cross Jet Stroller is super lightweight and is very agile without that shaky feeling. It can even be folded into the size of a small suitcase, and also you can use it like one. This stroller has a new ergonomic seat, which gives the babies comfort while sitting. It also has wider wheels, which give it a better suspension for the safety of your baby. The design of the Silver Cross Jet Stroller also gives it that modern trendy look.
Picking a stroller can be a pain, but what matters the most is ensuring your child's safety and comfort while you are multitasking. Getting a durable, compact, and lightweight stroller is basically the answer to your parenting needs. As long as it is reliable enough to do its job properly, then you're good to go.