When conducting Amazon Business, you will need all the help that you can get. This is a largely competitive field for sellers. You need to find a product that can give you the most returns.
Also, market trends are always changing with new products coming into the marketplace daily. This makes it necessary for you to stay on top of your field by providing the best quality when compared to your competitors. Even when offering the best product, you will find that you still need help from Amazon sellers' tools.
You may have heard about Jungle Scout as a tool for product research with features such as Opportunity Finders, Supplier database, keywords, listing builder and many more. These features help you when optimizing your selling business.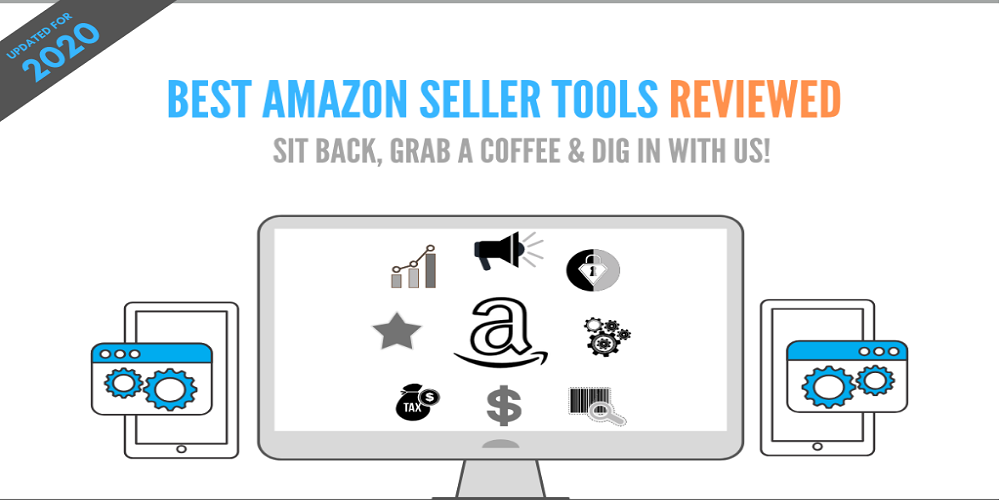 Many other tools are in the market that you can consider. Here're other tools you can use instead of Jungle Scout.
Scope Seller Labs
They have a popular Amazon chrome extension that competes with Jungle Scout. This is a good tool that you can use to find keywords for paid traffic as well as the organic ones.
You can use the reverse ASIN look up tool to spy on your competitors. This feature will help you learn about their keywords search volumes, average bid, as well as the estimation of sales for each keyword.
Their advanced search feature with filters helps you when you are looking for products that are profitable. You can filter the search results further based on categories such as price, reviews, sales rank, number of sellers, star ranking and many others.
We will now look at the tools that you will in Scope Seller.
Product Tracker: This is useful when in tracking the performance of a product as well as how its popularity has changed over time and the historical trends.
Keyword Ranking Lists: With this, you can view the keywords responsible for driving sales in any product as well as the keyword data.
Keyword Position Tracker: This feature allows you to track a keyword and how its search volume has changed over time.
Estimated Sales Per Keyword: This feature is helpful when you want to discover if a keyword is profitable.
Sales and Revenue Estimates: You can see the estimated sales as well as the revenue earned by your competitor.
Profit Calculator: This feature can help calculate the potential of your profit after all the fees are deducted.
Keyword Generator: It can help you generate a list of keywords that are profitable.
Improve Amazon Search Results
Product Research Filters: When you want to find profitable products and niches, you can use the advanced search filters.
ASINspector
This is a useful tool that can help you find products that will give you a good profit margin when you sell them on Amazon.
It has a fantastic feature that allows you to find more data about a product when you scan it using your Android or iPhone device.
With this tool, you get instant information on a product such as the sales trends, history of pricing as well as the rank over time. Products average review and number of reviews are also visible on this tool.
Unicorn Smasher
It can be downloaded for free on Chrome. It can give you products insights such as trends, price as well as reviews. It is an excellent product to use when you want to identify the product that you want to sell as well as its niche.
Unicorn Smasher comes with a dashboard which shows all the data that you need.
AmazeOwl
When you want to find information about products with a promise for profit, this is the tool to consider. It also included information on bestsellers, products with low shipping costs, as well as competitive products that you can stock in your store.
Like with Jungle Scout, it keeps an eye on products offered by your competitors as well as their prices or any movement in the market.
Amazon products listings is also provided as well as historical data on your competitor.
Helium 10
With the tools offered here, you can boost your sales on Amazon exponentially. It has various features to help you in your business.
The Black Box Tool allows you to use advanced search filters which helps you to identify the niche market or product within a short duration.
You can use scribbles listing optimization tool for boosting your conversation rate as well as ensuring the keywords are in the right place.
You can make use of Frankenstein tool to discover keywords as well as their volumes. While this may not be enough, the Index Checker tool is useful in checking that your listings are indexed for the intended keywords.
Staying on top of your keywords ranking is essential, and you can do this using the Keyword Tracker tool. Its Trendster tool helps you to track products and their popularity. You can also use Cerebro Reverse ASIN Lookup to see how your competitor is doing.
Other features here include The Inventory Protector tool, Refund Genie tool and many others. You can try out this software to manage your Amazon business.