As projects continue to grow in scope and complexity, it is necessary to remain well-versed with the latest in project delivery management for successful project completion.
The purpose of any project delivery methodology is to effectively handle project issues as they arise, expedite processes and delegate tasks so that you can get the best out of your project team.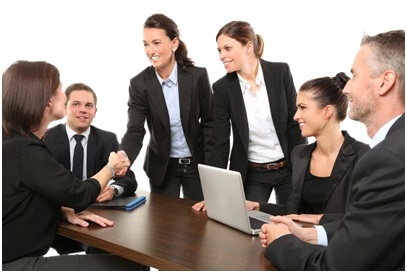 Here are the best practices for project management that works.
Use Flexible Project Management Methodology
There is now a bewildering array of project management methodologies to choose from. A lot of businesses have chosen the agile methodology on account of the versatility, empowerment and flexibility that it can provide to its users.
Whatever method you deem fit for your workflow, you can always tweak, hone and improve it so that it is customized according to the unique ambience of your business. These flexible methodologies allow for the concurrent execution of multiple projects.
Strong Communication
Effective communication skills can help you get the best out of your project team and to handle multiple projects with finesse. While strong technical prowess is important, good communication skills are necessary for enhancing productivity and dealing with issues that could hamper your personnel.
You need to maintain an open communication channel with both your personnel and clients. Being receptive to input, suggestions and feedback from these stakeholders can help you to hone project management and remediate its deficiencies.
Taking customer feedback at all project milestones is paramount for project success. It is far better than taking feedback towards the end of the project since it will inevitably entail more rework, waster resources and productivity. By taking feedback early, you will gain an early warning in case anything is not up to par. You will thus remediate the issue immediately instead of working in the wrong direction only to find out that it was futile.
Establish Objectives and Goals
Establishing objectives and goals is simple – in theory, at least. But what is more challenging is adhering to the scope of the project. There is both pressure and temptation to go beyond the scope of the project. But this can create problems down the road including but not limited to missed deadlines and budget overruns. These problems will amplify if you have multiple projects on your hands.
You should establish goals and objectives in hard numbers to minimize the possibility of such occurrences.
Make sure that all your objectives and deadlines are realistic. Realistic and pragmatic expectations can help you to complete the project on time. Never promise what you cannot deliver as chances are that you might fail despite your best efforts. You should draw on previous experience or take the opinion of seasoned professionals in the field to understand how long it will take to deliver all client requirements. It is better to be bold and upfront with clients early on rather than to disappoint them with false expectations.
Delegate Tasks
Whether it is Steve Jobs, Bill Gates, Warren Buffet or any other business maven, they were all good at delegating tasks besides being peerless masters of their fields. It is necessary to avoid inundating yourself with too many low level tasks. As a top level manager or executive, you should resist the urge to do everything on your own. Make it a point to delegate tasks for getting the most of your project team and freeing yourself up to achieve strategic vision. Task delegation matters even more with multiple projects.
Project Management Software
Project management software provides a versatile platform from which managers can maintain a high level of control over project completion and work rate. Top class project management software is your best bet for completing multiple projects on time.
Project management software can help to automate several critical tasks to leave you with plenty of time and energy for tackling pressing issues. By taking care of key processes like automated report compilation, forecasting, resource allocation and more, automated tools can take out work out of your daily routine and help you to attain all client objectives within the given time frame.
There are many more benefits that you can expect to gain from project management software. Realization Technology can help you to realize your dreams and aspirations via its project management software. For excellence in project management, you should look no further than project management software from the industry leader – Realization Technology.
Contact us today.