If you own a store or small business, then you know that you're always looking for ways to make extra money. Ideally, whatever investment that you make into a concept, you'll make much more out of it then you put into it. Because of this, you're always looking for high impact, low commitment ideas. But what are some ways that you can do this?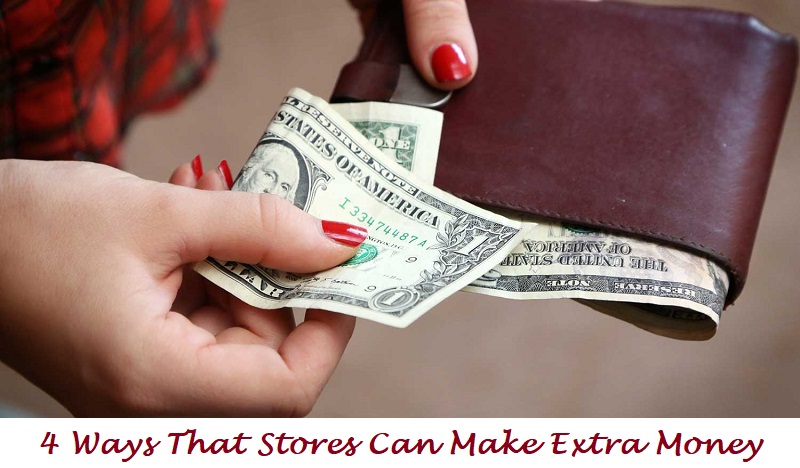 A handful of options might come to mind as you begin brainstorming. As a business, you could consider selling lottery tickets as a side gig. Depending on your community, you could customize products to add local color to your business goals.
If you participate in community events, that's excellent advertising regarding a way to get more people interested in your products or services. And finally, if you take some time to engage in social media, you'll find out that those sort of online connections can turn into additional income.
Selling Lottery Tickets
After you are appropriately licensed, you can sell lottery tickets. People enjoy the idea of putting a little bit of money into a ticket to find out if they can get a vast sum back. For most people, this is a hobby that they turn into a habit.
If you decide to sell lottery tickets, you get a certain amount of profit from these sales. It is one of those high-impact, low investment concepts that exist to give business owners a chance to earn extra income.
Customizing Local Color
Every business exists in some geographical area. One way to make more money is to customize some of your products to create a sense of pride in the local community. In other words, figure out how to customize products so that what you are selling in your store provides local people with branded content.
It can be as simple as adding the logo of a local sports team onto shirts, coats, or baseball caps. Make sure you aren't doing any copyright infringement, and you'll be on your way to making more money.
Participating In Community Events
As a local business owner, if you decide to participate in community events, that's a great way to get positive promotions in place, which will directly correlate with more income opportunities.  If you do something like put money into a local event and then show up to promote yourself, it is very likely that the sense of visibility that comes from your participation will give you an immediate spike in sales. Especially if you are in a small town, this can be one of the most valuable ways to improve your business social infrastructure.
Engaging In Social Media
And along with that concept of social infrastructure, you should also use social media for business reasons. To do this, create a profile for your company or brand on various social media platforms, and start talking to people. It is an easy and free way to get your name out there and truly helps you gain a competitive edge.