Being a front line supervisor, you know how important safety is at construction sites, but have you come up with a plan to motivate your employees?
Probably, you have a plethora of resources towards making comprehensive safety programs, used best practices to train employees, and recruited candidates that you felt would make safety a priority.
But, after this proper preparation, do you still feel disconnected between the safety goals and the behaviors and attitude of your employees? If yes, you need to reevaluate how you motivate your employees to prioritize safety in the workplace.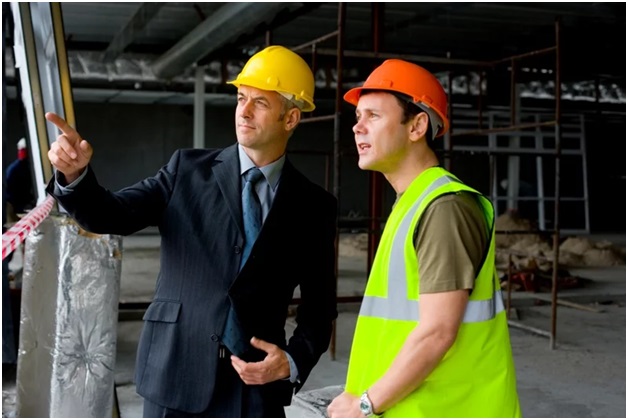 It is imperative to how you play your role relating to safety- as a safety cop or a safety coach? Both works totally different. While a safety cop looks for issues and focuses on implementation, a coach delivers constructive feedback by focusing more on helping employees improve. This mindset results in more positive feedback with frontline employees and helps facilitates engagement. Have a look at the four best practices to learn more.
Make Safety Your Organization's Central Value
As soon as the candidates walk-in for the interview, let them know that safety is the most critical aspect of your organization's culture. This can be ensured by including training and safety reminders in every step of onboarding and hiring processes and going through them during workdays.
When it comes to safety practice, employers and supervisors can demonstrate daily safety topics and stretching exercises at the beginning of each shift.
Take the Status of Hazards Fixes
Even in organizations with conventional hazard reporting criteria, employees often report their direct leadership team when it comes to hazard concerns. Supervisors and leaders who address these serious issues promptly, take immediate action, and communicate with employees about the situation of hazard fixes will achieve a safer workplace environment.
Moreover, the urgency and willingness with which risks are remediated is an important aspect that employees get to know how management works on safety with other business objectives.
Focus On Primary Safety Behavior
The leadership team should provide regular feedback on the safety-related behavior of its employees in the direct reports. However, it's vital that feedback on the actions focus on preventing serious injuries in the future.
Supervisors should focus on the employees' primary safety behavior, like wearing personal protective equipment (PPE) while operating aerial and scissor lifts. Leaders must ensure to provide their employees' scissor lift certification to assess the work environment for hazards and presents the utmost safety.
Create a Positive Learning Environment
Supervisors should use "positive reinforcement" while conducting their safety programs. This should be done by addressing your employees' efforts and by telling them that they are making a big difference and showing them gratitude.
Besides, leaders should not avoid safety mishaps, regardless of how "minor" they are. In fact, when safety monitoring is mixed with a learning-support environment, employees' participation and engagement in safety practices will increase. Leaders have to be diligent while addressing safety concerns. However, to do that successfully, they should address initial concerns about learning lessons and not be accusatory.
Conclusion
To make your safety program work, the employees need to be committed and motivated. By focusing on it from the beginning and using positive reinforcement to educate and thank employees, and by listening, taking measures with employee feedback, you can make your work environment safer and will have a more compliant workforce!