Running your own business can be extremely rewarding. For many, it is a symbol of freedom and success. But new businesses take hard work, dedication and a lot of energy. It involves a lot of paperwork and complications that put many a budding entrepreneur off. So if you've always dreamed of starting your own business but have no idea where to start, here are some top tips to help get you on the right track.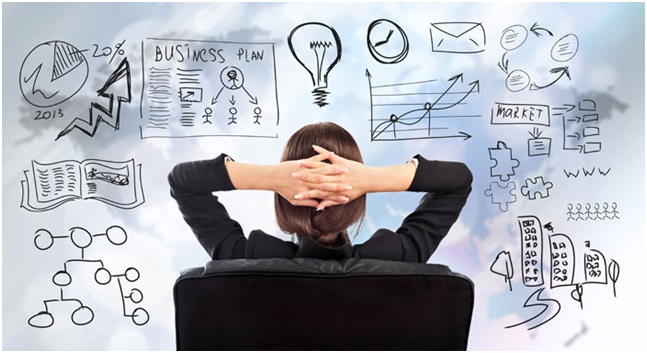 Whether you've invented a new product that will change the world or simply want to start your own version of a business idea that already exists, you need to do a tonne of research before you take any further steps. Before you can turn your own business idea into a reality, you need to understand the existing market. What other similar companies are out there? What services do they provide? What can you offer which is different? Is there a product on the market just like yours? If so, is it protected by a patent?
Doing the research before taking things further will help make sure you don't waste time and energy on something that is doomed to fail. Discovering that another company sells your product doesn't necessarily mean you can't make yours, it just means you might have to change directions and adjust your business idea. Either way, knowing the lay of the land early on in the process before you commit is key.
Starting a new venture is labor-intensive and can often be confusing and overwhelming. Give yourself the advantage of hindsight and experience by finding a mentor who can give you tangible advice. Whether it's a friend who started their own business or an official mentor program, having someone to share ideas with and ask for help when the going gets tough can be invaluable.
Get the qualifications and training you need
Whether it's a Masters in Business or an online business marketing course, make sure you arm yourself with the information and knowledge you need to succeed. Having the right qualifications will make it easier for you to understand the market and run your business but it will also look good on paper for prospective clients, buyers, and customers.
Remember, you don't have to commit to a year or two of full-time studying to get these kinds of degrees and qualifications. With online degrees, you can arrange your studies around a timeline and schedule that suits you. So if you don't have a pile of cash behind you that allows you to quit your job and get a degree, you can keep working and studying at the same time until you have the information and funds to pull the trigger and launch your business.
Though it may sound cheesy, the only thing holding you back from achieving your dream is you. So if you want to start a business, you simply need to start taking action to make your dream a reality. Start by making a list of everything you need to do in order to start your business. From saving up some money to putting together a marketing plan, every single conceivable task you need to complete in order to get your business started needs to go on this list.
Then, you need to start turning your list into a plan. Make sure it's realistic. Don't commit yourself to do everything in a month if that's not achievable. After all, it is better to take eighteen months to do things properly than it is to fail completely in three months. The key is to put a plan in place and stick to it. Even if it takes three years, you'll feel so much better knowing that you are gradually inching your way closer to success.
Conclusion
Starting a business isn't easy. It's going to take energy, dedication, focus, and hard work, but it is absolutely possible. The key is to prepare & research, arm yourself with knowledge & support, and simply commit to making it happen, however long it takes.