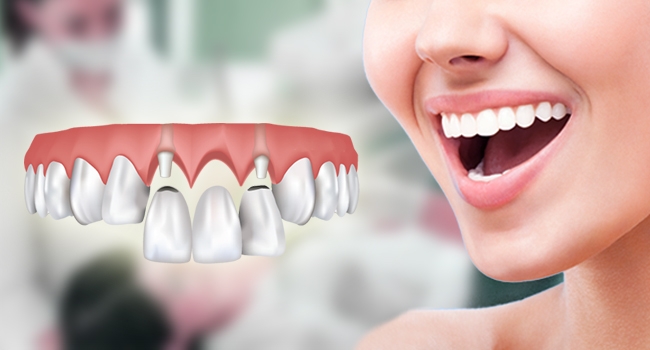 Teeth replacement can be a stressful situation. Losing those teeth, you had for most of your life could come about for a whole host of reasons. Life is a wild beast and no one can anticipate when they are going to have a tooth knocked out for whatever reason. We know it will be frustrating for those that used things like these fantastic Crest Whitening Strips to get an amazing smile because they will need to rebuild that smile but that is where we can help.
Fixed Dental Bridge
A fixed dental bridge can be a great option for those who are looking to replace multiple teeth. It can be a handy method of recreating that wonderful smile you used to have with very little pain. How fixed dental bridges usually work is they fill in the gaps along with your teeth with a dental prosthetic or sometimes an artificial tooth. It is often calibrated by the tooth opposite it so it should fit in nicely. 
Dental cement is often used to keep these rocks solid and in place. A big plus of the fixed dental bridge is that they typically look natural. Because they take reference from the rest of your teeth most people will not be able to notice you have had the operation done. They have been annoying to clean though so keep that in mind. If you decide that a fixed dental bridge is for you, you might want to shop around for a quote though, these can easily cost thousands of dollars so if you choose this option make sure you are getting your money's worth.
Dental Implant(s)
Dental implants are commonly referred to in the dental community as being the closest replacement option to a real tooth. This is because dental implants are often fused to the jawbone. The advantage of this is that it prevents changes to the shape of the face and bone loss. This can be super important for those that pride themselves on their appearance. The change of a face shape can dramatically alter a person's look if it changes in the wrong way.
If you go down this road, two or more implants can support a bridge and a single implant can support a single tooth crown. This is fantastic for those that want a permanent feeling solution with only the regular maintenance that comes with normal teeth. This option is not exactly cheap either though so make sure you shop around for the best deal from a professional before the make the choice.
The All-On-Four
The all-on-four procedure is a tooth replacement option that makes use of four dental implants. It can be a bit confusing, but it basically puts four implants in your mouth. This will create a big supported arch in your mouth. This is a great way to create that perfect smile you might have been chasing. 
The issue with it is that it can take up to a year to fully heal after it been fused to the jawbone. There must be titanium screws put in the jaw and this one of the many reasons why it is probably the most expensive procedure we have talked about so far. It can easily cost $50k+ USD so you need to have some serious money behind you to go for this procedure.
Ultimately, we have talked about some of the mainstream dental treatments available today for those who are lost teeth. With many options to repair your teeth, you will have a great smile back in no time. Do not worry about having a gap in your mouth forever because intelligent dentists can help you out.