You likely fall into the majority of people who consider summer to be the most beautiful and pleasurable season of the year. People living in countries with colder climate value summer even more, but just like any other season, it also has its disadvantages. Every single year becomes the hottest year recorded in human history, which also results in some outrageous heatwaves. It is a major issue for people more sensitive to heat, resulting in mood swings, intense perspiration and overall high level of discomfort. Enduring a long summer day during a heatwave can be a very unpleasant experience, so we must search for tools to minimize the suffering.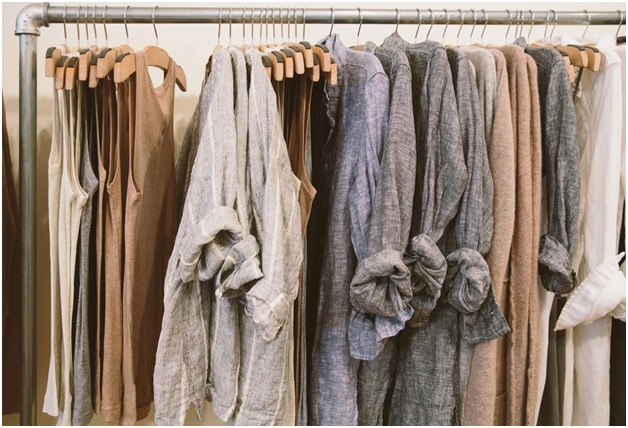 Our body loses a significant amount of water through perspiration, so it is crucial to stay cool, comfortable, and properly hydrated. Finding the right clothes will help your body endure harsh weather conditions. Choosing the right fabric for your summer clothing can completely transform your life. For thousands of years, our ancestors have worn the world's strongest natural fiber – Linen. This fabric has many amazing features that allow your body to stay as cool and comfortable as possible. Here are the main reasons why you should wear linen clothes.
Easy maintenance
It is pretty easy to take proper care of your linen clothes. This feature surprises a lot of people who are unfamiliar with linen. Because the fabric has such a unique, natural, rough texture, it seems much more sophisticated than it is. You can machine wash your linen clothes, but it is recommended that you only use cold, soft water. Bleach is an enemy of linen because it can cause a lot of damage to the world's strongest natural fiber. Some people do not want to buy linen due to its rough, texture, but the fabric gets much softer after every washing cycle.
Great comfortability
Linen is beloved thanks to the coolness and incredible comfort it provides. Once you try on a linen dress or a loose, comfortable t-shirt for the first time, you will need some time to get used to it, but after a while, it will quickly become your favorite fabric in the summer. You won't be bothered by extreme heat and insufferable amounts of sweat.
Strength and durability
Linen fibers are extremely strong. It is one of the world's strongest and most durable fabrics. One of the main reasons why people avoid linen clothing is the price. If you don't spend a lot of money on clothing, buying a one-piece for a pretty big price can seem unreasonable at first, but experiencing its amazing properties will make you quickly change your mind. Linen is made from a flax plant, which is also frequently used in the production of insulation products. The fabric is strong and durable but also possesses some other extraordinary properties. Linen is hypoallergenic, great at wicking away unwanted moisture and conducting heat. No other natural fabric has these great qualities. Linen clothes transcend time, and the benefits of it have been utilized for many years. Get yourself a nice linen dress or a shirt and experience these great qualities for yourselves.