The world is full wonderful places to live, but there's something special about North Carolina. And people are noticing: North Carolina is one of the most moved-to states in the United States. People are flooding into North Carolina's booming cities and settling comfortably in the state's suburbs and gorgeous rural areas. Some estimates say that people are moving into fast-growing Charlotte at a rate of more than 100 people a day. Elsewhere in the state, the numbers are similarly impressive.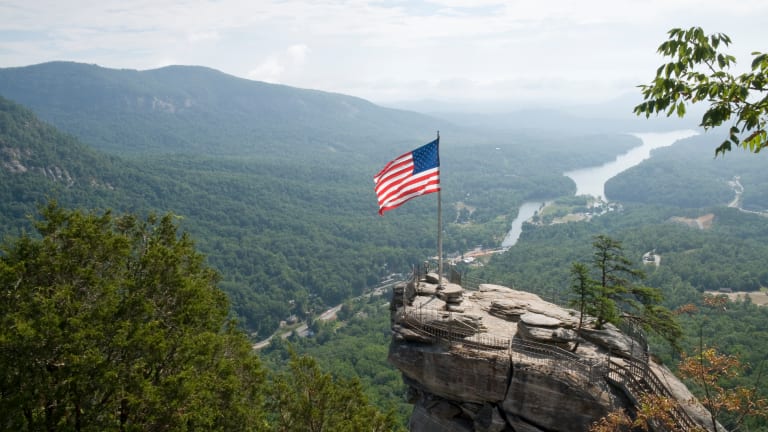 All of this raises the question: Why North Carolina? There are a whole lot of reasons, the ones below among them.
Business is booming
In places like Charlotte, where people are flooding in from all over the country, there's usually one big reason for the wild growth: jobs. And that is indeed a huge factor in North Carolina's growth. Business is booming in North Carolina, both in the cities and throughout the state. Charlotte is the banking capital of the South and the second-biggest center for banking in the United States (after New York City, of course). Tourism drives a thriving economy out on the Outer Banks. Manufacturing forms a larger part of the North Carolina economy than it does in the United States economy at large. Out in Asheville, fine arts and creativity mix with fast-growing food, drink, and lifestyle businesses: Breweries, health and beauty brands, and more.
No matter how you make a living, there's a good chance that North Carolina has room for you. With so much opportunity, it's no wonder that so many people are headed our way.
A strong real estate market
When people move into North Carolina, they need places to live. And when lots of real estates properties are being bought and sold and lots of new housing units are going up, you're looking at a healthy and thriving real estate market. North Carolina's homes are still affordable, but they're also increasing in value — a perfect recipe for would-be home buyers.
Now's a great time to get settled in North Carolina. For those already here, now might also be a great time to invest in second real estate property. A vacation home or investment property could really pay off in this real estate market.
Natural beauty
There's a lot of dollars-and-cents logic to North Carolina's boom times, but these practical concerns aren't the only reasons that so many people are drawn to the state. This is a state of diverse natural beauty, from beautiful beaches to awe-inspiring mountains. North Carolina has everything from sand dunes to lush forests, and many of its most beautiful communities are nestled right in the heart of stunning natural spaces.
The beachside and mountainous areas of the state are popular for those buying vacation homes, explain experts who offer log cabins for sale in North Carolina. North Carolina's growth hasn't destroyed its natural wonders, and some of the most beautiful homes in the state are designed to suit the natural beauty that surrounds them. From quietly beautiful modern architecture to class log cabin-style homes that look rustic on the outside and feel luxurious on the inside, there are lots of beautiful places to live or retreat to in North Carolina.
These are just a few of the reasons that so many people are choosing to make North Carolina their home state. Whether you're staying here or coming here for the first time, now is the perfect time to explore our state and invest in a beautiful home — or a new home-away-from-home.