Not everyone grows up dreaming about their big day. Not to mention, everyone has a different picture in mind, for those people who do dream of their wedding day. Some people dream of a lavish wedding with all the bells and whistles, while others simply dream of being happy and madly in love.
While many people continue to put on big weddings that involve friends and family members, more and more people are choosing to elope. Here are some reasons why.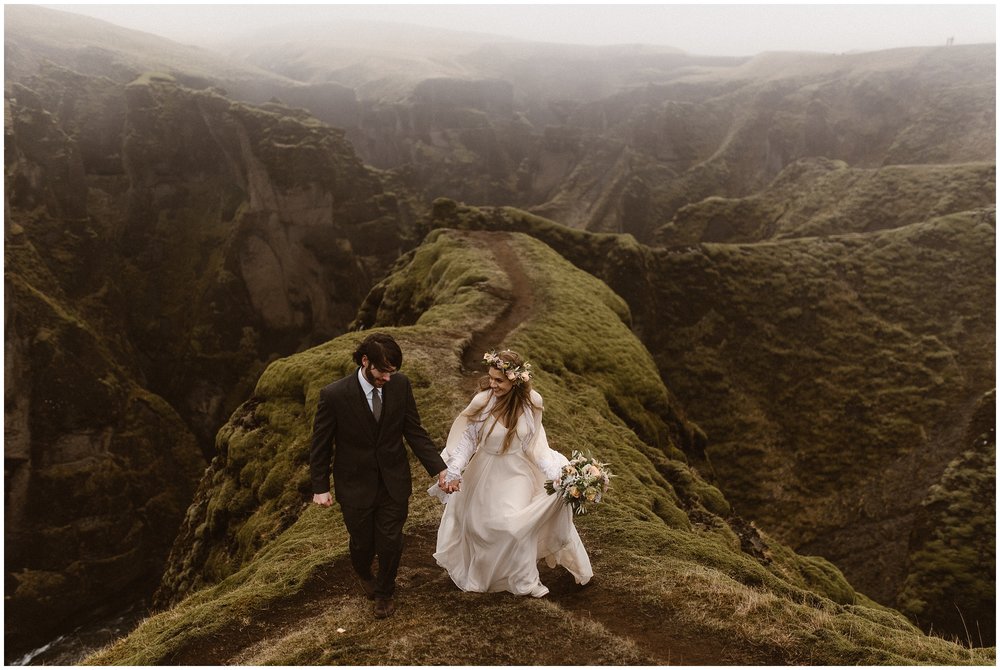 Save money
According to The Knot, the average price of an American wedding is nearly $30,000, which doesn't even include the honeymoon. While getting married is a big deal and really should be cherished, that's a lot of money that can go to other things, or simply be saved.
Instead of hosting a lavish wedding reception, many are opting to go on an adventure with their loved one by eloping in Iceland. Iceland is one of the most beautiful places on the planet — there's a reason why so many Game of Thrones scenes were shot there.
Saving money on a big wedding allows you to spend more money on the honeymoon, and of course, puts more money in everyone's pockets. Here are a few reasons why couples are electing to elope, and why you should, too.
Take the burden off of other people
Weddings not only put a burden on the bride and groom but family and friends, as well. Many people have to travel out of town, state, or the country to get to a wedding. These people will have to pay for flights, transportation, hotels, food, and more.
There's also the groomsmen and bridesmaids to think about, with both groups having to spend time and a lot of money on being part of your special day. By opting to elope, all of these people are able to save money on such costs.
Less family drama
Not everyone wants to deal with drama, especially on a wedding day, but it's something that is not always easily avoided.
As an example, divorced parents who don't necessarily get along can cause awkwardness and tension at a wedding. Additionally, your family might complain about flying out of state if you and your loved one live somewhere else.
Every family has drama in some form, and that's just another reason why eloping is becoming more popular.
Months of wedding planning disappear
There's a lot of pressure on the wedding day, but there's also a lot of pressure leading up to it. Months of wedding planning can disappear by eloping.
Gone will be the need to plan seating arrangements, find a photographer and entertainment, pick out the cake and wedding colors, and all the hassle that goes into getting the wedding party-ready.
An intimate wedding shared with just two people
A wedding should be about two people getting married. However, too many weddings are more about the families. Deciding to elope can change that focus, as a truly intimate wedding can be shared with just two people — the people getting married.
Overall less stress and anxiety
Saving money and having an intimate wedding is important, but so is having less stress and anxiety. More and more people are choosing to elope because this path helps to take the pressure off as expectations are lowered, there's less planning, and they don't have to worry about drama of any sort.
People joke about weddings being stressful, but mental health should never go under the radar. You should look forward to your big day. With the rising costs of weddings and other factors, many people look forward to their big day being over.
More and more people are choosing to elope, and the points above are some of the reasons why. Whether you're eyeing an incredible getaway in Iceland or eloping in your local town, consider this option to save money, time, and focus on what — and who — truly matters.