Every vehicle can get people from point A to B, but no vehicle is more practical than a pickup truck. Whether you need it for specific work tasks requiring power and durability or a multitude of everyday functions, pickup trucks are extremely useful.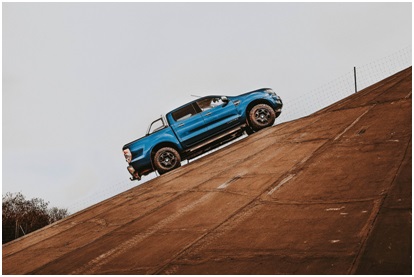 Let's take a look at some of the modern features in pickup trucks like the Ford F-150 to appreciate what makes them so great.
Toughness, Muscle
Pickup trucks are often associated with their toughness and power for good reason. The Ford F-150 is available in multiple different trims. Whatever level of performance you need from this truck, there's a model out there that can deliver it.
On the high end, the King Ranch or the Raptor can deliver a higher magnitude of power than the F-150s that aren't designed to be such workhorses, like the XL. This way, you can get from the truck the exact level of power you need, without having to pay for muscle you won't use.
If you need to tow or transport large and heavy objects, find a family-owned Ford dealership in Brampton or the GTA with a vast selection of tough and strong Ford F-150s.
Practical Everyday Cargo
Sometimes, people need to transport oversized items that aren't especially heavy, but they're large and cumbersome and won't easily fit in the trunk of a sedan or Crossover SUV. You might not be a professional contractor, but it's handy to have a truck when you need to move things like a couch or refrigerator.
The bed of a pickup truck can be just as useful for things like groceries. You never need to wonder if you have the storage capacity to haul something. From weekend getaways to city excursions and everything in between, a pickup truck is your friend.
Smart Safety, Modern Infotainment
Trucks are known for being rugged, but today's F-150 has a slew of advanced modern safety features, and a modern infotainment system that lets drivers use their smartphone safely behind the wheel.
The Ford F-150 XL comes with Pre-Collision Assist with Automatic Emergency Braking, which scans the roads for vehicles and prepares the truck to make a quick stop if there's a risk of a collision. It even applies the brakes automatically if the driver doesn't take corrective action.
Today's F-150 is available with Ford's patented SYNC3 system, so it's easy to connect and use your smartphone safely while driving. The interior is designed to be spacious and handsomely appointed — the Ford F-150 has its sense of impressive style, and between the smart features to keep you safe and modern technology to keep you entertained, these trucks are a pleasure to drive.
Getting a pickup truck is a game changer because you'll have total freedom to transport whatever you want in a vehicle that drives smoothly, safely, and smartly. Even if you're not hauling heavy building materials on a job site, a pickup truck is an excellent vehicle for anybody to own.