Getting hitched in Toronto is expensive. For comparison, a civil ceremony in the city will cost three times compared to getting married in New York City Hall.
So, you can imagine how much a full wedding ceremony would cost. The preparation can be stressful because you are crossing off a long list of things to do. You have to look for a ceremony venue, reception, wedding dress, catering, etc.
When choosing Toronto flower girl dresses or your bridesmaids' gowns, however, you need to strike a balance between keeping costs low and finding an elegant dress. Simply put, you need to find a dress that doesn't look cheap.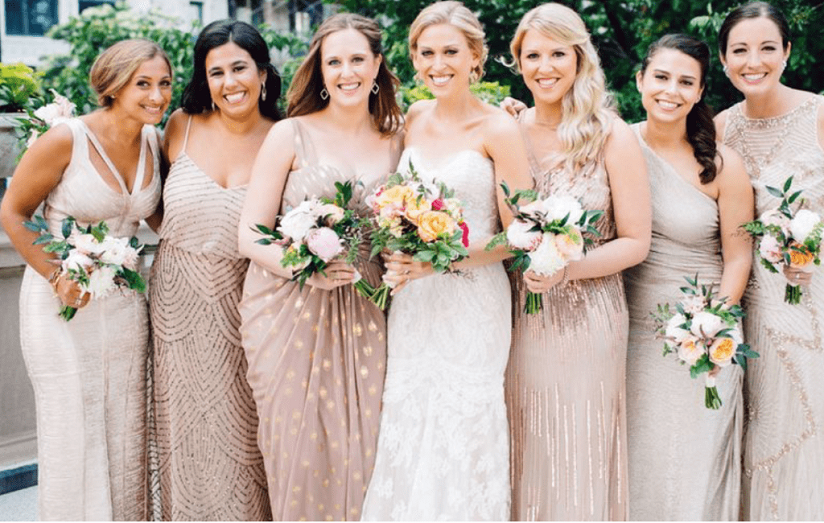 According to the Better Business Bureau, Canadians are spending at least $30,000 for their wedding. Here is the breakdown of the cost:
A third of the price goes to pay for the venue
About 10% of the budget goes to the wedding photographer
Another 10% for the ring
Catering is about 8-10%
The wedding dress is about $1,700-$2,000
The flowers will cost around $1,600
When you are getting married in Toronto, however, expect to pay more as everything is more expensive there. If you are not mindful, your expenses will run-up to the $40-K range.
Then you also have to take into account the cake, party favors, transportation, hair and makeup, and others. Pretty soon, you will not have enough left for your Toronto flower girl dresses, bridesmaids, and the rest of the entourage.
Who pays for the Flower Girl's Dress?
In traditional weddings, it is the couple who will take care of dressing the entourage, flower girls included. However, in recent times, people are going away from this practice. More and more parents are asked to pay for the flower girl dresses.
If you agree with the request for your child to become part of the entourage, it means you are okay with footing the bill. The couple will take care of the flowers, the petals, the flower baskets, and other accessories.
Typically, the couple will tell you upfront that you will have to share the cost of the dress. If not, you should ask the couple whether or not they will take care of the flower girl's dress.
As you can see, getting married in Toronto can be expensive, and couples are cutting back as much as they could.
It is not unethical at all to ask the flower girl's parents to pay for the dress. It is also standard practice for the bride to choose the style of the flower girl's dress. Today, it is a common practice for flower girls to dress differently. As long as they follow the same theme, then it is no problem.
Rent or Buy?
You can choose to rent, but then again, it is an extraordinary day for your girl, as much as it is for the bride. You can order a pretty dress online without blowing your budget. You can find dresses with prices ranging from $60 to $200.
There is something special about your daughter or niece being able to bring home their dresses. These will become mementos they will cherish forever. Besides, there might come a time when you need to recycle or upcycle the dress in the future.