Retirement is supposed to be that phase of life when you get to relax and enjoy your hard-earned money. You can either sail the world on a luxury cruise ship or can spend your time at home watching your grandchildren grow around you.
When you've been working for a long while, you're most likely asking, "Can I Retire Yet?"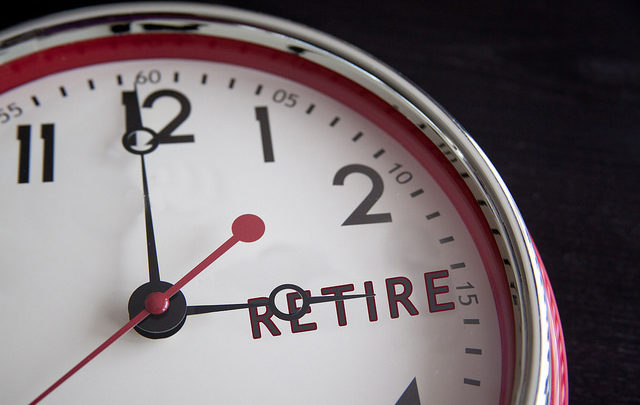 The answer is rather complicated. Nobody wants to grow old broke. After all, you've spent almost half your life trying to make money to have a comfortable life.
So, when will you know if it's the right time to retire?
How to Know when to Retire
Is having savings enough to indicate that you should retire? Or, can you possibly calculate when you should stop working?
In America, the official retirement age is between 65 and 67. By this time, people can already claim their Social Security benefits.
To be able to relax after retirement, you must have enough savings to last you for the last years of your life. You should have the "money confidence" to live comfortably.
So, yes- having enough savings can help you tell when it is time to retire. But that's not all. You should also do preparations for your retirement.
That's why you should plan for retirement the moment you get a stable job. Start thinking about your future, and learn smart financial habits that can help you save for the later years of your life.
Retirement Calculators and Quizzes
Almost everything can be calculated these days, and you can also calculate when is the best time for you to retire.
If you're still asking "Can I Retire Yet," you can try out various retirement calculators online. You only need to enter the needed information about your current financial status. Then, the results can tell you whether you can have an early retirement or if you need to wait for a few more years.
Besides calculators, there are also quizzes you can take. Based on your answers, they'll calculate whether you're ready for retired life.
All these are merely tools. There are still several factors that come into play when you make a decision. However, having these tools can help you set some goals.
Preparing for Retirement
When you work, your primary focus is living comfortably every month, pay the bills, and buy what you need and want. Seldom do young people think about retirement, thinking there's still a long way to go.
But the truth is, you should start planning for your retirement early on. With proper preparations, you can even have an early retirement and still have that financial freedom.
Getting the help of financial planners is one of the best ways to prepare for retirement. They can help you set long-term goals.
It's also essential to know more about taxes, real estate, investing, retirement, credit, and debt. What you learn about these can then help you create a retirement plan.
You may even test out your plan by "practice retirement." Financial planners can help you execute and test it.
Every working man and woman is waiting for the moment when they can retire. But it's more than just quitting your job. It's also about having the money and confidence to be able to take care of yourself.