Many UK homeowners don't think twice about their garage roof until it starts to fail. However, every roof will begin to wear out over time. Whether you have an older garage or need to replace the roof after a harsh weather event, you probably have a few questions regarding the cost of repair.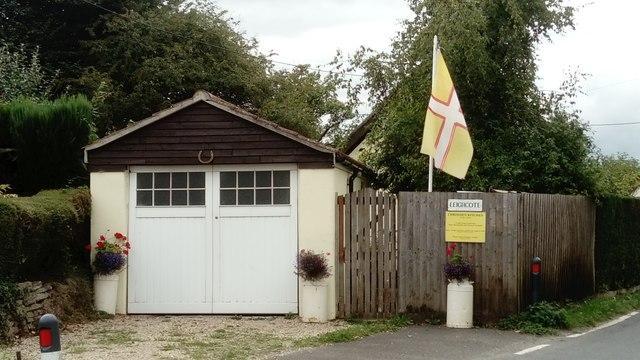 There are many factors to consider before you move ahead and plan your garage roof replacement cost. Do you want to do the job yourself, or would you prefer to hire a tradesperson? The answer to this question depends on your own DIY experience. However, hiring someone else is the best way to avoid further problems, like uncovering asbestos, during the replacement. Here's everything you need to know about the costs of hiring a tradesperson to replace your garage roof.
The Size and Type of Job
Take a look around your neighborhood, and you're likely to realize that garage roofs come in all sizes. The type of roof you need to replace is critical when determining the cost. For example, a single garage flat roof will be a lot less expensive to replace than a double flat roof.
On average, it takes about one day to do a material replacement for either a single or double flat roof. Both a single and double roof will run about £350 in labor if you hire a roofing expert. On the other hand, a double roof is more likely to cost more for materials. Expect to spend an additional £450 to buy the materials to replace a single roof. A double roof will set you back about £700.
The total cost will increase even more if you want to do a full replacement, including the timber. These jobs are more detailed and require more time. A full replacement for a single garage roof takes about two days to complete. Most tradespeople will still only charge about £350 for labor; however, you will probably need about £900 to pay for all the additional roofing materials.
Other Things to Consider
Since replacing a garage roof isn't cheap, you want to make sure you get the job done right. It's best to speak with at least three different tradespeople to get several quotes. Remember, the lowest price isn't always the best choice. You also want to make sure the roofing expert you choose has the experience to handle the project.
Make sure your new roof provides enough drainage. An improperly designed flat roof may cause pooling and flooding around the garage. You may consider replacing this type of roof with a pitched roof to improve drainage. However, doing so will lengthen the timeframe of the job and also increase the price.
The quality of the materials should also require consideration. If you want your new garage roof to last, you need to make sure the tradesman uses high-quality materials. Make sure your new roof can withstand all types of weather.
Finding the Best Person for the Job
When it comes time to replace your garage roof, you can hire several specialists. For example, both roofers and builders will have the experience and know-how to remove your old roof and install a new one properly. They will also be the most expensive. 
If you are on a tight budget, hiring a tradesperson is usually the more affordable option. Most tradespeople will quote you a competitive price, and many have the experience required to complete the job. However, be diligent and ask about their past job history to make sure you're making a wise choice.
Of course, if you still feel inclined, you can always replace your garage roof by yourself. Doing so will eliminate the labor costs, but it may take you longer to complete the project. There is still a chance you will run into unexpected problems along the way. That's why most people don't attempt roofing repairs on their own unless they have previous experience doing so.