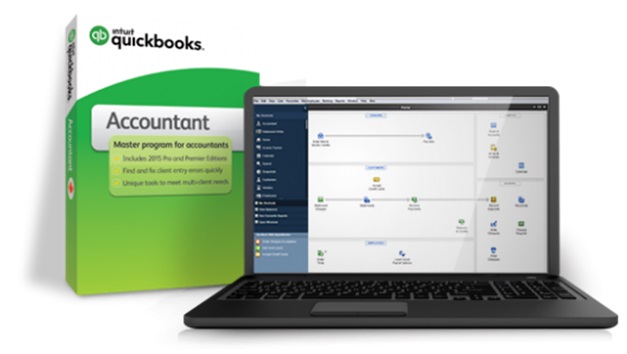 Accounting is surely one of the most important parts of any business. Whether you are running a business in the construction firm or the research firm, you will have to take care of your accounting if you want to get expected results from your efforts. But just hiring professional accountants isn't enough for streamlining your accounting department as you will also have to use the best accounting solution available in the market. And when it comes to the best accounting solution then the first thing that pops up in our mind is hosted QuickBooks.
Developed and marketed by Intuit, the very advance QB accounting software is basically a desktop based accounting app. But if you want to make the most of this advanced accounting solution then instead of installing it in your desktop and using it in the traditional way, you should go for the cloud version of this famous accounting solution that is more popularly known as hosted QuickBooks. Although there are many advantages of using this advanced accounting solution, but in this blog post, we are going to discuss about the most talked about feature of this popular accounting solution; mulit-user access.
What is multi-user access?
Multi-user is one of the features of the cloud hosted QuickBooks solution in which you can add multiple people sitting at different places on your QB accounting software and all employees of your organization can work like a team without even being present under one roof. In the traditional business solution, only one person can work on an accounting software at a single time but this limitation of accessibility is removed by the modern and ultra-secure QuickBooks Premier hosting solution. In the modern world, team work matters a lot and that's why multi-user access is so important.
What are the advantages of multi-user access?
 Altough there are many advantages of the unique multi-user feature of advanced QuickBooks hosting but in this blog post, we are going to discuss some of the most popular advantages of this unique feature of cloud accounting solution.
Accuracy
One of the best advantages of multi-user access is you are able to enhance your accuracy and minimize errors in bookkeeping. If you will be using the traditional business solution then your employees or accountants have to send data back and forth and this increases the chances of errors. You should know that errors in bookkeeping doesn't only results in hassle but in some cases, it also leads to penalties and financial loss. But with multi-user access, you will never have to deal with sending data back and forth, since everyone will be working on the same file and project and thus the chances of errors in bookkeeping and taxes will reduce down to zero. So, multi-user access feature directly contributes to the overall accuracy of bookkeeping.
Complete control over data
You might be thinking that after shifting to the cloud computing platform, you will completely loose the control over your data and since you are dealing with financial data, you will always be more cautious. But you should know that the multi-user feature of this amazing cloud accounting solution allows you to have complete control over your data. As an admin, you can easily control who accesses what. You should know that the admin of the QuickBooks hosting solution has complete control over data and he can limit the access of all the other users. If you want to keep particular files of your cloud accounting solution safe, then you can limit all the users from accessing that particular file or folder.
Teamwork
The biggest advantage of using the multi-user feature of this amazing cloud accounting solution is you will be able to work like a team and that too without keeping everyone under one roof. The multi-user feature of QB allows users to work on the same project at the same time and get real time update for the changes made. This means even if your employees are at different geographical location, they still will be able to work on the accounting files like a team and that too without compromising on the security of the financial data.